So finally your craved choice of smartphones is in your hands, and you're satisfied with it, except for battery backup. You dreaded for it before buying, you had concerns about its battery life, yet you put your trust in YU brand, and now you're considering whether you made the right choice. Well, you're not alone in your dilemma. Very low battery backup issue for some users on Yureka is mainly due to software based problems. Not all users are getting low battery backup on Yureka. Most of the users are content with the battery backup and hope to see improvements in near future as Cyanogen updates its OS for Yureka. Those of you who are facing severe battery issues, this post is especially for you.  In this guide, I'll go through required troubleshooting to fix your battery life problems.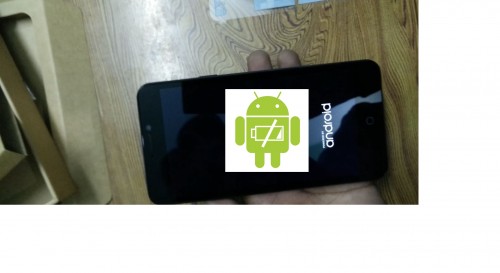 Before proceeding with this guide. Charge your battery to full (99%-100). Now do not charge again until the battery percentage reaches below 15%.  Once battery percentage drops below 15%, go to setting > battery and observe all the details of battery usage. Battery usage is vividly depicted in form of percentage corresponding to apps, services and hardware. Find out what is using most of the battery. Ideally, it should be screen on the top eating majority of battery and then other apps and background services.
However, if you see any thing else but screen on the top, it's time for you to troubleshoot and fix that. Some of the Yureka users see Mediaserver on the top. This may be due to a number of reasons. Here is what you should do to fix the issue of mediaserver draining Yureka battery (trial and error method – after trying each step mention here, charge your battery to full capacity and check battery usage once it discharges to 30% or less ):
Are you using 64gb micro-sd card in Yureka? If yes, you may consider using 32gb micro-sd. High capacity 64gb memory card might be too taxing on your phone. If you're not using 64gb card, your existing memory card might have corrupted data sector. Whatever memory card you are using (32gb or 64gb or any other size capacity), erase and format your memory card (using pc if possible with FAT32 filesystem). Charge your phone again to its full capacity and then check battery usage when the charge drops to below 30%. If mediaserver is still in the top draining your battery, proceed to the next step.
Factory reset everything – your phone, memory card. GO to setting> backup and reset> factory reset > erase sd card. After successful reset, setup your phone with Google and Yu account and do not install any other app. Charge your phone fully and then check battery usage when the battery meter goes half empty i.e. lower than 50%. If mediaserver is still there at the top, proceed to step 3. If not, install all your trusted desired apps.
Go to setting, there is search icon on the top, search for performance, select it. In performance, choose profile to powersave. Again check battery usage from full charge to less than 50%. After choosing powersave mode, if your phone reboots automatically, select balanced mode again. You can also easily toggle between the performance modes by adding a toggle button in notification toggle window for performance settings.
Disable synchronization of Google+, Google photos, google+ uploads, google autobackup (Go to setting > Google> your email address> uncheck these options. You may also uncheck Google drive)
Remove Play Music widget from Android homescreen.
Reset data of Gallery app (Setting>Apps>Gallery>Clear Data).
Make sure your Yureka is updated to latest Cyanogen version (Setting>about phone>system update>check for update) – Low battery backup issues have been acknowledged by Cyanogen team and they're working on to improve battery life.
I'll keep updating this article with more tips/issues/solutions related to Yureka battery backup. If none of the above steps helped you, reply here in comment with battery usage details.