There are several ways in which you can be screwed by Yu because you decided to go with Yu, thinking of Yu as counterpart of Xiaomi, convincing yourself good of Yu's prospective penetrative effect in budget-smartphone race. To begin with, let me direct you to an article graduating some of the many demerits of Yu's flagship handset, Yureka. After reading the mentioned article, which I wrote positively to help fellow users, and unrelenting hordes of comments from not-so unperturbed users, you'll begin to gauge the level of dissatisfaction or worth-whileness of their buying decisions. In fact, by reading into my replies to their comments, you'll find my biased optimism for Yu. While I heartily suggested some of those users to contact Yu support for their hardware issues, now I know the real story since I personally experienced the hammering horror, futile frustration, unbearable time reflexes from Yu support & service, for their total disregard of customers, for their sheer lack of shamefulness.
When Yu announced Yureka at surprising price point, promise of amazing door to door service, I said to myself – Damn, this is daring, daunting finger to all other brands. They even promised to pay courier expense charges for those areas not covered under their door to door service. I was elated. Even though, Amazon didn't deliver to my location, I purchased Yureka in the first sale, got it shipped to New Delhi and from there arranged shipment to my location via another courier.
But, after a while, Yu proved that things on paper and things in practice are two opposite sides of the same coin and can never meet. I started getting problems on my Yureka – several of them probably software related which I tried addressing in Yureka cons/demerits article as well; one of them being hardware related, camera dust problem. Somehow, dust partcles settle inside camera module. I disassembled back panel and cleaned it myself but the problem happened again and again. Finally, I sold it for good loss to another eager customer. I didn't claim for warranty service just to avoid hassles of sending the handset to Yu service center and then waiting to get it replaced. Still, I didn't lose hope in Yu. I was still supporter of it.
When my neighbor, a young boy of 12th standard, sought my advice for best handset in mid-range, I prompty suggested Yureka, though warned him of some issues, mainly software-based. His parents were opposed to buying online. Despite that, He heeded me and was convinced. I bought the handset for him and arranged its delivery to my location (this process took more than 10 days, thus escaping amazon return timeline). When he started the handset, it notified of available Lollipop update so he asked me to update the handset. I did and for some reason, after update, Yureka failed to start, neither in recovery nor in fastboot/download mode. Yureka was dead. It was hardbricked to the extent that it was not recognised in PC at all. I tried all ways to recover but couldn't. Since, I was updating the handst to Lollipop and I was the one who recommended him to buy Yureka, I took it as my responsibility to get the handset fixed so I sought warranty support from Yu. The real story begins now, the untold story of India's raunchy budget handset company's service & support: 
Yu is not about You. Beware, Yu is about screwing You! Literally, Yu is playing God with their innocent customers!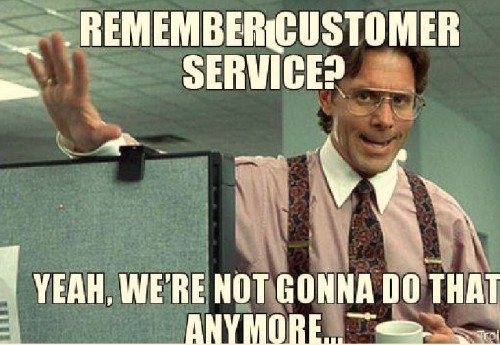 I tried calling on Yu helpline number but the call couldn't be connected at all. Then I knew why some of my readers complained of unreachable Yu helpline. For some reason, Yu helpline number is not accessible from few operators like Aircel, uninor, etc. I called them from idea-network phone of a relative, the calls are chargeable. Call was connected in an instant. They registered my complaint and asked me to wait 48 business hours (4 days) for a callback from L2 team, I received a callback from them on the 4th day but before I could pick up, the call was disconnected (3 rings). They didn't bother calling again or calling on the alternate number. I even mailed to their support email address. I called them again and was again asked to wait for 4 working days. I mean, 8 days of wait just to receive a callback from their L2 team who did nothing but confirmed my issues and agreed for replacement. I was then told to send the handset to Yu warehouse in Delhi as my area is not serviceable under their door-to-door coverage(they use Delhivery courier, instead of widespread Bluedart/dtdc/firstflight). I asked regarding reimbursement of courier expenses as mentioned on Yu official website. The lady put me on hold and then told me that I would get Yureka accessory in lieu of courier expense, she asked me to email them courier tracking number and its receipt. I agreed and sent the handset via bluedart courier to Yu warehouse in Delhi on 6th and mailed them the receipt with tracking number. The handset was delivered to them on 9th. I called again for delivery confirmation and they acknowledged and asked to wait for few days as they are required to generate waybill before dispatching the replacement. I patiently waited and called again after few days. Again, same response. This continued till 17th. On 18th, I was told to submit POD (proof of delivery). They hit my nerve there. First, this was new term to me, Second, when I was asked to send the defective handset, I was not told of obtaining POD, I was then just asked to forward them with courier receipt. Third, why didn't they request for POD earlier, why did they made me wait till 17th with false assurance of replacement dispatch in progress? Fourth, why don't they make note of accepted consignments to their warehouse instead of pestering customer to produce POD? I talked to local Bluedart office and the guy said that they didn't provide POD. All consignments delivery status could be checked and verified online. He asked me to take screenshot of delivery webpage and forward it to Yu. I did the same and confirmed to Yu customer care executive about the same. They accepted, acknowledged and further assured me of speedy waybill generation for dispatch of replacement. Meanwhile, I complained to Bluedart main office in New Delhi for scanned copy of real POD and Bluedart complied, thankfully. Few days later, I called Yu again and this time they denied receipt of POD, I forwarded the original POD to them again and then they confirmed receipt again. Since then, I have called them several times. Sometimes, their representatives deny receipt of POD, I insist them to look thoroughly in their system and then they acknowledge it and then ask me to wait some time for waybill generation or callback from their side. Till now, neither waybill is generated for dispatch of replacement nor callback is received from them. Each time, I call them, I try to talk with full patience and without loosing my temper. Every time, the customer care executive replies in apologetic words that they understand my concern and that my complaint is in progress but nothing happens really. I have tried all channels including email and their support forum.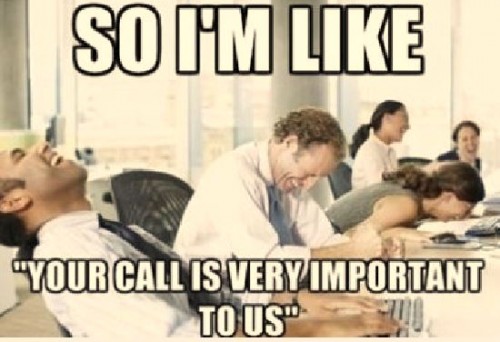 I even offered to personally take the handset from their warehouse if they are unable to send it but they reject it. It has been more than a month, several calls, emails – but to no effect. I have no idea if and when will I receive the replacement. Hence, I am writing this report to share my experience with you readers.
Here is what I learned valuable from Yu Customer service & support, so far:
Yu Helpline number is chargeable. It is reachable only from few network operators.
Some of the customer care executives are really dumb while some of them are average, none of them excellent or effective.
So-called L2 team is sleeping most of the time. They act like they are vvips of country.
If your area is not covered under door-to-door service, keep courier receipt, POD handy.
Yu support system structure is completely messed up. They don't even have all your info/communications composed together in their system.
No way to reach backend team of Yu support or talk to senior or so-called L2 team, or special customer grievance team. Customer care executives are helpless, handicapped.
Be prepared to wait more than 1 month (better to get paid service from other places if possible, instead of claiming warranty)
DO NOT BUY Yu products. Better safe than sorry. Yureka and Yuphoria, both the handsets are plagued with enough problems. You're lucky if you don't face one.
Be mentally prepared, keep your hopes/expectation to low/pathetic level. Higher the hopes, grater the fall.
Do not suggest/recommend Yu to anyone otherwise your ethical/moral/geek obligation will land you in trouble.
That's my story but this is not unique or single case. Yu support forum is filled with complaints of several customers. Take a look yourself in sales and service section (if those threads are still there). There are few happy cases also, but compared to the otherwise, they are relatively small. I will update this report as my story progresses further (Lets see how long yet). Door to door service is nothing new and certainly not complex. Many companies of other products do this in India. It was easy getting my defective hard disk from WD or headphone from Sennheiser or router from TP-Link replaced, without any hassle or continuous calls/mails followup. If you have been cheated by Yu, or have severe complaints, feedbacks against them, feel free to voice your opinion in comments section below.