Known for its generously valued products and their reasonably unbelievable price, Xiaomi has finally launched the much-awaited Redmi Note phablet in India. The company never ceases to surprise us and thus has launched two variants of Redmi Note in India – usual 3g model with mediatek octacore chipset as expected at price of Rs.8,999and 4g model with Snapdragon 400 chipset at price of Rs. 9,999. The latter is the cheapest 4g smartphone in India supporting both TDD-LTE and FDD-LTE bands (will be compatible with all 4g operators in India be it upcoming Reliance Jio or Airtel 4g, or others).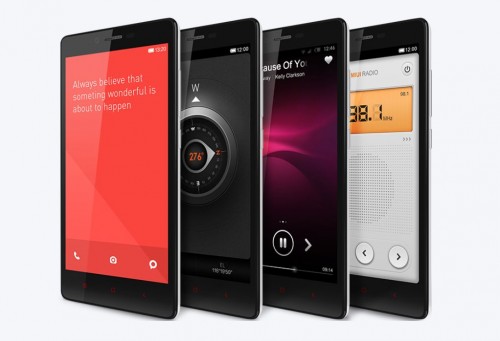 The price difference between the two variants of Redmi Note is just Rs.1000 and therefore many of you folks, reading this are confused – which one to buy. I'm here to help you conclude your buying decision. Before proceeding, let me tell you that you can not go wrong with either of the two models. Xiaomi phones are the best value for money smartphones, unmatched in their offering and cost.
Redmi Note has octa core mediatek chipset(MTK MT6592) clocked at 1.7GHz and Mali 450 GPU whereas Redmi Note 4G model has Snapdragon 400 clocked at 1.6GHz and Adreno 305 GPU. To provide the latter model with 4G, Xiaomi chose Snapdragon chipset. The difference in the chipset further causes difference in some other specs. This chipset in Note 4G (MSM8928) is not the same as in the cheaper Redmi 1s(MSM8228), though cpu capability will essentially be the same, but let me remind you that performance is not just marked by cpu, but also by RAM and other components. In benchmarks, Mediatek octa core cpu has been found to score higher.
The physical dimensions between the two models are the same (height, width and thickness), but the weight of mediatek variant (3g) is higher than Snapdragon variant (4g) by about 14 grams. Remi Note 4g weighs 185g where as 3g model weighs 199g.
Redmi Note 4G has faster WiFi – a/b/g/n/ac with dual band support (2.5 and 5GHz) whereas 3G model has wifi b/g/n. Furthermore, 4G variant supports external memory card of upto 64gb capacity whereas 3G model supports micro sd card of upto 32gb capacity.
The biggest difference to be considered with utmost sincerity is the lack of dual sim capacity in Note 4G. SO, let me narrow down all these tidbits of differences between the two models in further useful points.
Who/why should you buy Redmi Note 3G over 4G:
If you want dual sim. We, Indians, need dual sim smartphones. Redmi Note is a high-end android phablet with dual sim and dual standby. Note 4g model is single sim device. Do you really want to forego dual sim feature for a 4g device?
If you want higher cpu performance – Mediatek cota core cpu in 3g model is faster and better than Snapdragon 400 in 4g model.
32gb external sd card capacity is good and sufficient for most folks, so unless, you can't adjust with 32gb storage capacity, you should not lull over 64gb storage sd card capacity of 4g variant.
4G is still not available in most parts of India. 3G is more than enough for internet speed on smartphones. 4G also uses more of your battery juice, generates more heat. 4G is something you'd more likely use via dongles when 4g would be available in your area. So, don't get swayed by 4G unless you're certain that you want it compulsorily on your smartphone.
The price of Redmi Note 4g is also about Rs.1000 higher.
Dual band and ac mode WiFi support are of no use unless you really have ac mode routers available at your home/work, and also these features do not count among primary points in my view.
Redmi Note phablet is, indeed, heavier than most of the phablets available in market. 3G variant is 14g heavier than 4g model, but this weight difference is little and hence not a deal big enough to go for 4g model.
On the other hand, if you can live with single sim smartphone, if love Snapdragon chipset, if 64gb memory card is essential for your digital life, if the prospect of 4g on your device excites you, and higher wifi speed is your requirement – then you may go for Redmi Note 4G by loosing Rs.1000 further from your pocket.
Moreover, Redmi Note 4G will be available for sale little bit later than the regular version i.e. from the second half of December, so you might have to wait a while. The regular 3g version will go on sale from 2nd December, exclusively on Flipkart. As usual is the case with Xiaomi phones, customers have to register for the phone first to be able to buy it on the scheduled date. The registration begins from 6pm, 25th November. This date is also going to be the last sale of Redmi 1s.