Till now as a consumer, you might have only heard of qi-based wireless charging standard which was there in select Nokia Lumia phones, Nexus, Samsung, HTC  phones. Wireless Charging has still not gone mainstream and there are quite a few hurdles in the way. First and the foremost is the lack of universal standard for wireless charging. There are three major wireless charging standards i.e. Qi, PMA, A4WP; which means that there are three different wireless charging technologies. In fact, these top brands that pushed Qi wireless charging to consumers, have also joined PMA and one may expect devices providing wireless charging feature on this standard by the end of this year or the start of the next year. As per the latest report, Samsung, LG, HTC have joined Power Matter Alliance which had At&T and Google already on board. The participation of these lead phone companies have further strengthened the scope of PMA's wireless charging standard. Moreover, the second problem is the high price of these wireless charging pads/accessories. So, If you bought a qi-based wireless charging pad/station, it won't be compatible with devices supporting PMA and vice versa.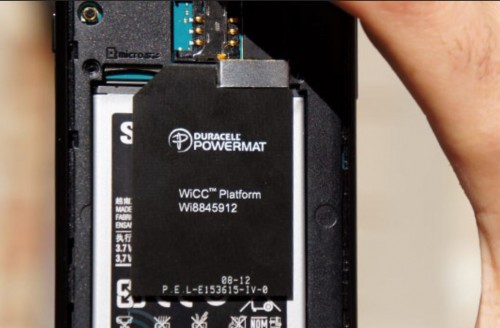 Qi is run by Wireless Power Consortium, PMA (Power Matter Alliance) is run by Duracell Powermat, A4WP (Alliance for wireless Power) is backed by Qualcomm and Samsung. While the first two standards are already commercially running, the latter i.e. A4WP will take another year to become commercially available. A4WP uses completely different technology called as Magnetic Resonance via which a charging station can charge multiple devices even when there is some small intereference (like a book or magazine) in between the device and the charging pad. Samsung Galaxy S4 will support both Qi as well as PMA standards for wireless charging as the company will reportedly release two different type of covers supporting each technology.
For wireless charging to go mainstream, a universal standard is to be followed by companies, but since the war as to which one is superb among the three available standards is not over, we'll have to wait and watch how the arena changes in future. Unless the feature goes massively wild like bluetooth or usb, the prices are not going to go down.
While Samsung supports all the three wireless charging standards, Apple supports neither at the moment!
In my opinion, I see wireless charging term as misnomer. In fact, this term itself is marketing gimmick. The appropriate term should be something like pinless charging as this is what we do as per the current scenario. For those who don't know: You need to plug charging pad in power outlet and put your phone on the pad to charge your phone. We can't charge our devices without bringing it in contact with a charging pad or station. It's just that we don't need to insert any plug/pin/jack inside our phone. So, it's not wireless in true sense. We can't actually charge wirelessly as we access internet wirelessly via WiFi. can we? Do you agree?