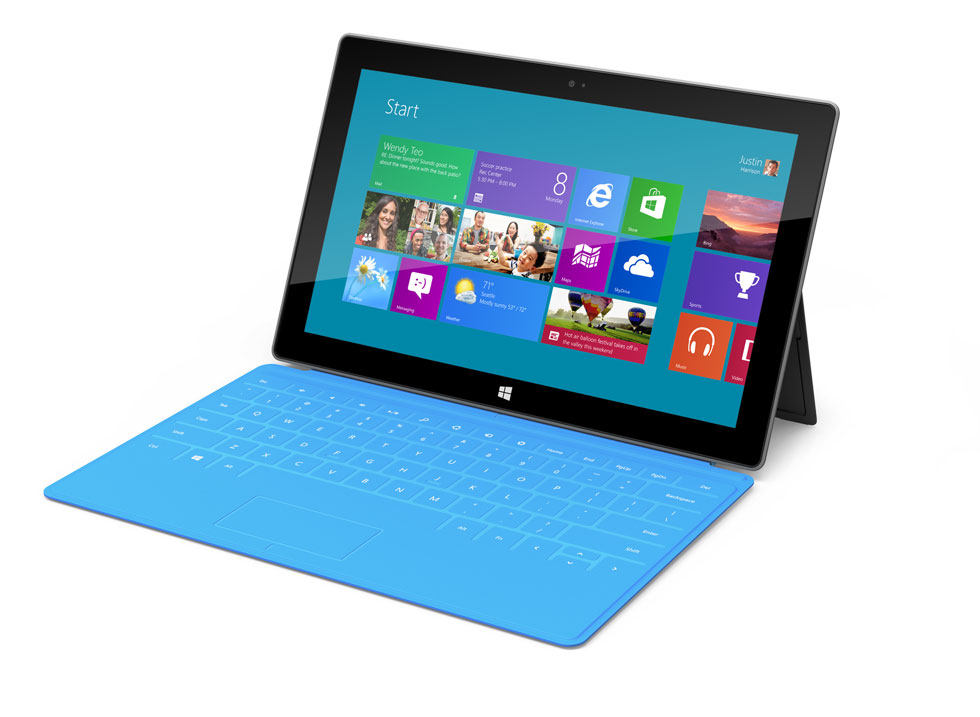 Appreciate or Criticize but windows 8 is going to prize.. The unifying approach culture for laptop cum tablet hybrid that Microsoft gave birth to with Windows 8 is really significant step towards giving more power and portability to consumers. With windows 8, tablets will no longer be limited to being e-book reader or portable entertainment device but a full-fledged power computing device in your hand. Microsoft had earlier announced about its own manufactured tablet – Microsoft Surface – the beauty and slickness of which put others to envy. But other top manufacturers are not going to leave any stone unturned in this budding tablet ecosystem that has been created by windows 8. Equip tablet with a dockable keyboard (or make the keyboard slide to work- kind of arrangement) and it becomes a hybrid i.e. Laptop cum tablet or say, notebook tablet hybrid. Hybrid tablet computers are the consumer's choice – no more ultrabooks marketing hype. Consumers want a tablet that can work as ultrabook as well, a tablet that has a physical keyboard attached in some manner so as to be not-intrusive. Computer Manufacturers know this and so this year at IFA, there have been several unveiling, launches of windows 8 tablets laptop hybrids from Samsung, Sony, Asus, Dell, Lenovo, HP and Toshiba. So, start saving money to buy one of these windows 8 tablets when they become available for purchase. Before you drool over the list given below, let me tell you that some of these tablets run windows 8 pro while some run windows 8 RT. The difference between windows 8 RT and windows 8 Pro is that, Windows RT is optimized version of windows 8 for ARM based processors and will not provide the full-fledged desktop/laptop-like windows 8 features whereas Windows 8 pro or those running on Intel processors will provide full-fledged pc/laptop-like performance and windows 8 features. All these tablet hybrids listed below have usual hardwares like presence of cameras, etc about which we have not talked in details. Further the price of these windows 8 tablets have not been announced yet and the availability of windows 8 ready tablets will be generally from October 26, 2012.
Samsung windows 8 tablets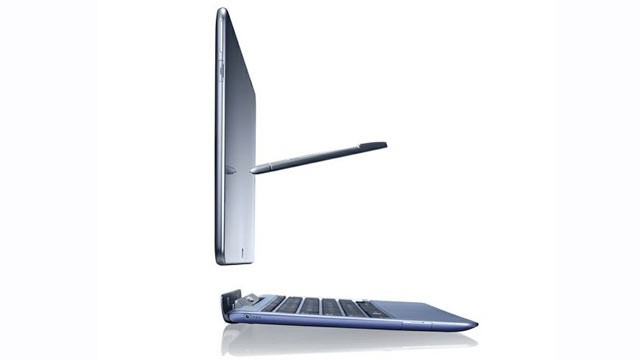 The most aggressive manufacturer at current time is Samsung when it comes to launching new mobile phones, tablets, laptops, etc. We often come to know about new launches from Samsung in one of these segments. This gives consumers a wide range of choices but at the same time creates ample confusion. Samsung Launched Series 5 and Series 7 hybrid tablets. These tablets will run on Intel processor and so will exhibit windows 8 full-fledged capabilities. Series 5, as the name relatively suggests, is the cheaper than Series 7 and offers HD resolution of 1366*768, 2GB of RAM and 64 GB of SSD whereas Series 7 hybrid windows 8 tablets will sport FULL HD resolution of 1920*1080 on 11.6 inch screen, Intel core i5 processors, 4GB of RAM, 128 GB SSD. Both models will be available from 26th October, 2012. The price of Samsung Series 5 hybrid windows 8 tablet will start from about 650 $ where as series 7 price will start from about 1100$. The price is premium but you see that with windows 8 and Intel processors, these tablets are no longer just tablets, these are your ultra-portable laptops as well. Just attach a dockable keyboard to these tablets and use it as full-fledged laptop. Further, both these models also come with capacitive proprietary stylus i.e. S Pen which makes the tablet experience unique.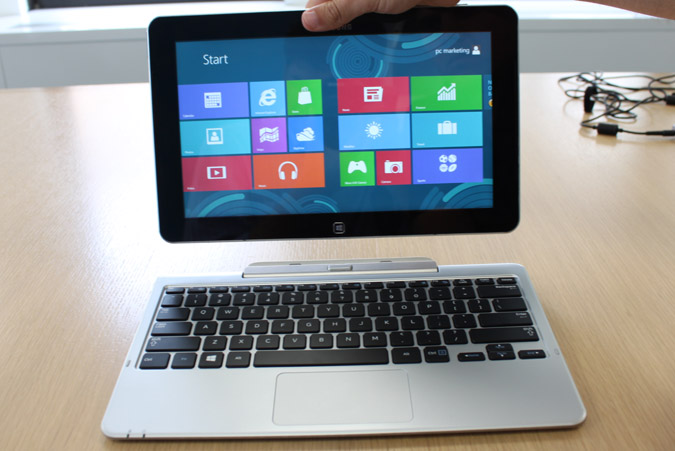 Samsung ATIV Tab – This tablet will run windows 8 RT version. Powered by dual core Snapdragon processor, 2GB of RAM, 8200 mAH battery and will be available in 32 GB or 64 GB variants, Samsung ATIV tab is a tablet not a tablet-laptop hybrid. This doesn't mean, you can't get a dockable keyboard with this tablet.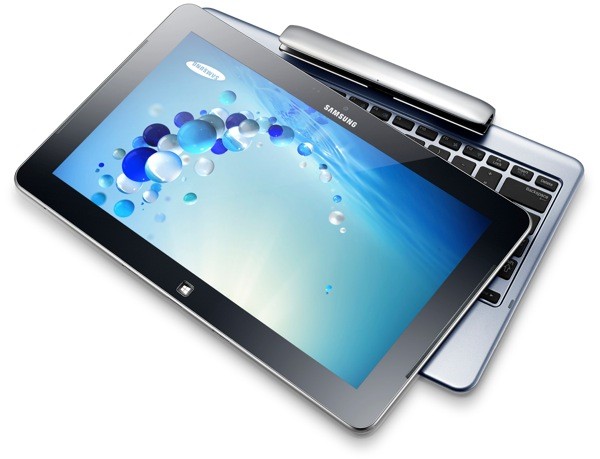 Dell xps duo 12 – Windows 8 Tablet Hybrid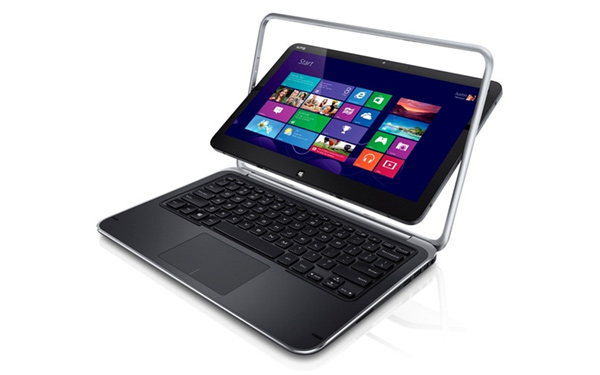 When we're talking about laptops, computers and hybrids, how can we leave Dell which launched Dell XPS Duo 12. As the name suggests, it is a windows 8 pro tablet cum ultrabook. The screen is 12.5 inch big sporting full HD resolution of 1920*1080 protected by corning Gorrila Glass. Dell XPS Duo 12 is powered by intel processors and upgradeable upto i7 series. Dell XPS series has always been premium series and so it offers premium feel with aluminium and carbon fiber construction of the body.
Dell XPS 10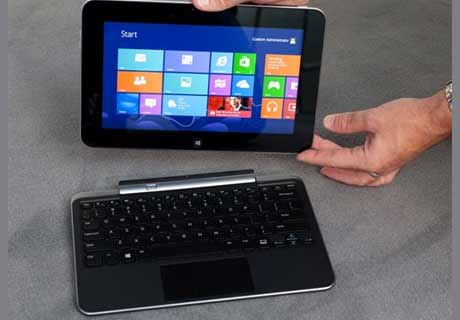 As the name suggests (it doesn't have the DUO tag attached), it is a 10 inch tablet running windows RT version. The keyboard dock that it carries, comes with a battery that can keep this tablet running for about 20 hours which is awesome.
Lenovo Windows 8 tablets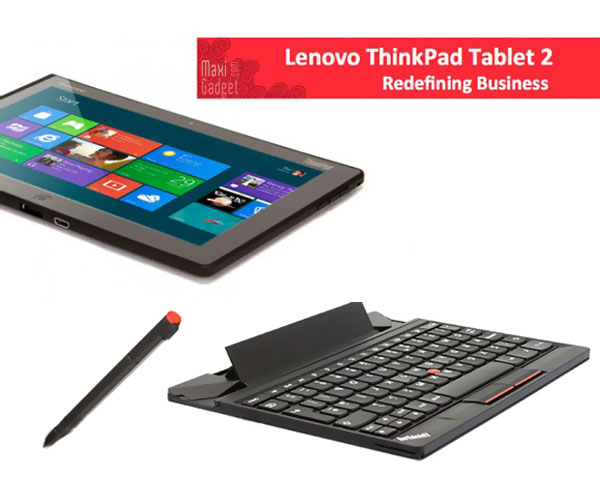 Lenovo ThinkPad Tablet 2 is windows 8 pro based tablet hybrid  and will also run Android. The screen size is 10.1 inch. It weighs about 600 g and is 9.8 mm thick. It'll have stylus for those who love to doodle on their tablets. NFC is also present in it. 8 megapixel rear camera and 2 mega pixel front camera is also present.
Toshiba U925 T – windows 8 tablet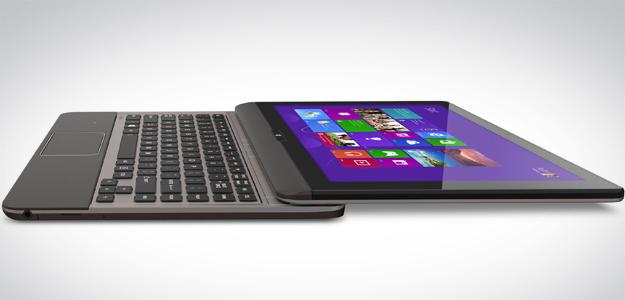 If you've seen 18.6 inch big laptop from Toshiba, don't be surprised if Toshiba comes up with big tablets as well. Toshiba U925 T is 12.5 inch tablet hybrid running on Intel i3 or i5 processors with 4 GB of RAM, 256 GB SSD, two USB ports, intel hd graphics 4000, 3d acceleration sensor and a bunch of other sensors.
HP Envy X2 – Windows 8 tablet hybrid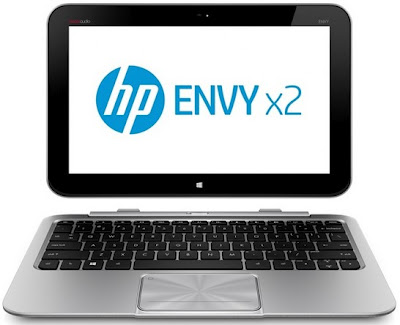 Bringing Envy to the tablet line, HP announced Envy X2 tablet hybrid which is just 8.5 mm thick and weigh about 1.5 pounds running on atom-based clover trail processor. Beats Audio, NFC, 64 GB SSD, micro-sd card slot, 8 mp rear camera, pen support and other specs make this tablet a worthy competitor of the likes.
Sony VAIO Duo 11 – Laptop Tablet Hybrid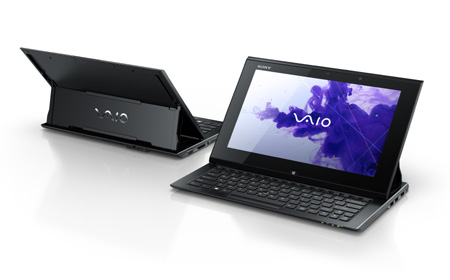 A premium offering from Sony in Tablet Hybrid series 11.6 inch screen size at Full HD resolution, Sony VAIO DUO 11 will have 4/8 GB RAM and will run on Intel processors featuring windows 8 pro version. Not to mention the presence of 128/256 GB SSD as well.
ASUS VIVO Tab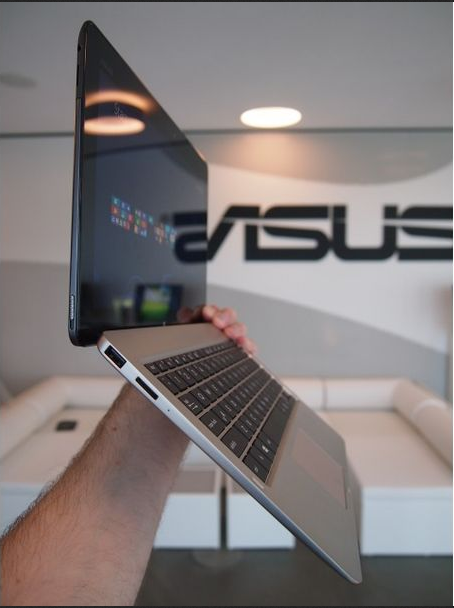 This tablet is 11.6 inch sized and sports IPS display with HD res i.e. 1366*768. It has 2 GB RAM, 64 GB storage and runs on intel atom processors.
Asus Vivo RT Tab runs on Tegra 3 processor and 2 GB RAM. However, the storage here is 32 GB. As the name suggests, it is windows 8 RT based tablet.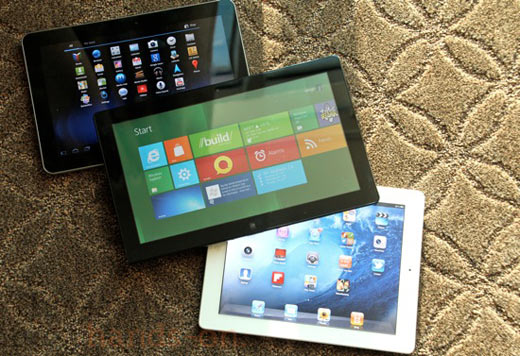 Keep reading our blog for reviews of windows 8 tablets, their battery backup and actual hands-on performance and how windows 8 tablets stand in comparison to Android tablets and Apple iPad.