Playing games on smartphones or tablets is a nice experience but it gets tricky with certain games where our thumb takes up fairly good portion of the screen to control the game. Using on-screen controls are not as convenient as using game controllers are. Tablets are very portable and we love playing games on tablet. But have you tried playing Max Payne or GTA 3 on tablet? It doesn't feel all too convenient, right? Of course, you can buy a bluetooth game controller for your tablet but that presents another set of problems, like latency, problem of placement of tablet i.e. docking of the tablet on something, and so it takes away the joy of portability, mobility. We have PlayStation Vita and it is really nice from Sony but it isn't 10 inch. So, is there any good, or say great 10 inch gaming tablet that offers us all the goodness of tablet as well as a gaming console?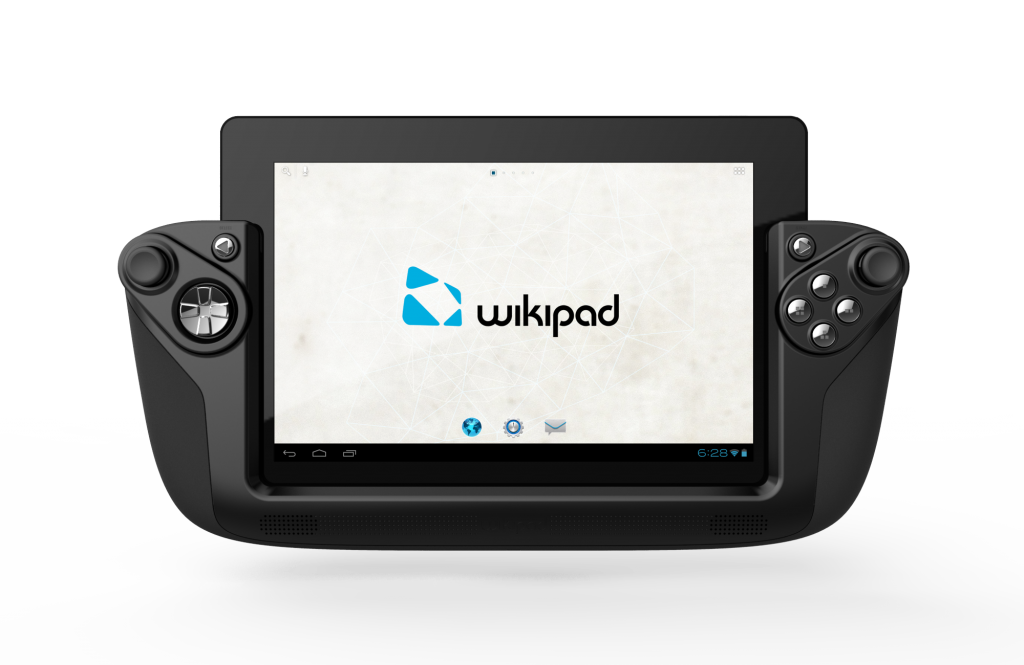 A new tablet called WikiPad is to be launched on October 31, 2012 from a new company called WikiPad (yeah, the name of the company is wikipad) aimed primarily for gamers and secondarily for all other kind of users. This tablet contains detachable gamepad or game controller. Use the detachable controller during gaming. While doing rest of things, just detach the controller. The controller contains dual analog sticks, bunch of buttons and attaches itself very nicely to the tablet making it hardcore portable gaming tablet.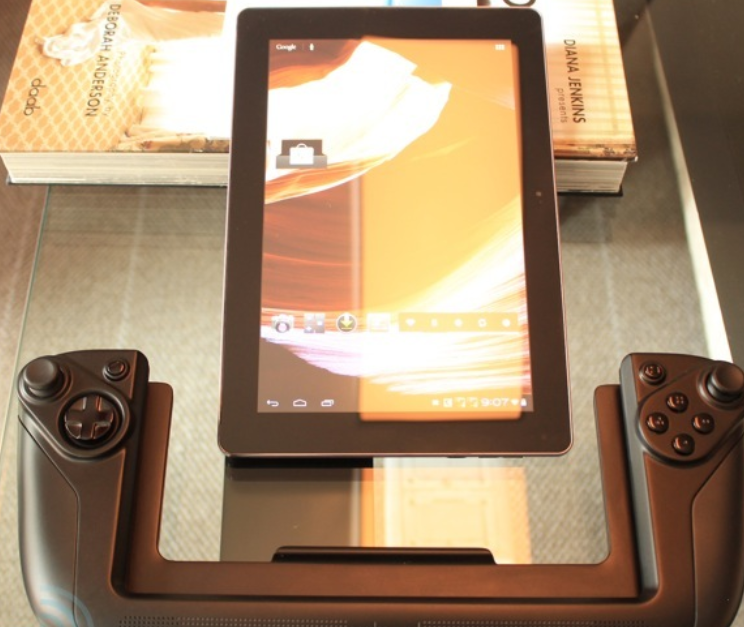 WikiPad gaming tablet is powered by Quad-core nVidia Tegra 3 T30S processor clocked at 1.4GHz. The IPS display is 10.1 inch sized with resolution of 1280*800, aspect ratio of 16:10. This capacitive multi-touch screen (supports 10 points gesture) is protected by Gorilla glass screen. It has 1 GB of DDR2 RAM. Inbuilt memory of 16 GB with support for external micro-sd card of upto 32 GB to ensure you do not run out of game choices and quantities with this tablet. It packs 8 megapixel rear camera and 2 megapixel camera at front. It has 23.46 watt-hour rechargable lithium-polymer battery to support up to 8 hrs of watching video. It is just 8.9 mm thick and weighs about 560 gram.
The wikipad controller is removable. It can be attached to the tablet and removed when desired. When attached, it locks itself in a very good way making feel like it is a part of the tablet. The buttons, controls are designed similar to the fashion we see on xbox controller. The controller also has speakers to pump sound right at you during gaming. Holding it really feels nice and gripping. The controls are set ingeniously. Four action buttons on right. Navigation buttons on the left. One analog stick at left and other one at the right. The buttons will have chrome finish. The controller is not sold separately and can not be used with any other android tablet.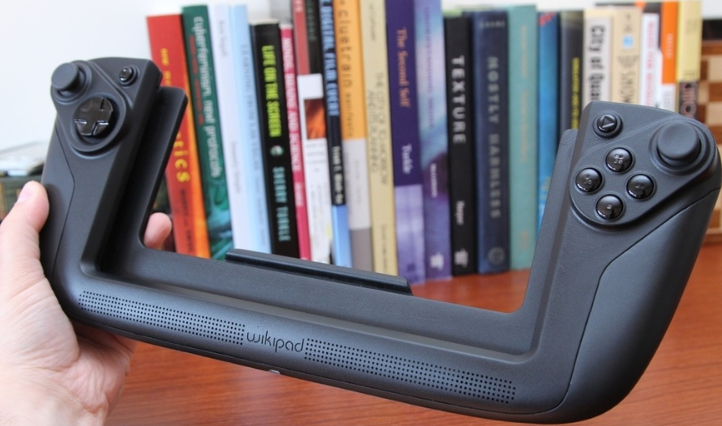 It runs on Android 4.1 i.e. Jelly Bean.The UI is nice. It has custom launcher with 3D effects suggesting game titles from GameStop, Sony's PlayStation Mobile, Nvidia Tegra Zone, Play Store. It'll also have support for cloud gaming service from GaiKai, although not much information about the same is available at this moment. But with cloud gaming scope in future, it looks prospective.
How does WikiPad tablet compare with PlayStation Vita? Well, PS Vita is really good handheld gaming console. It has support from the mighty Sony and a lot of game titles are available for it. The controls and display quality of PS Vita is superior to Wikipad but PS Vita can't be used as regular tablet and PS vita is not 10.1 inch sized.
Whether it'll succeed or not, can't be said. But it looks to be a very promising device. CEO of WikiPad James bower reports that they're already on the profitable side with pre-orders piling up. Its sales will be handled by GameStop also. The release date of WikiPad is 31st October, 2012 for price of $499 USD. You can pre-order it from wikipad.com ..
Techotv Rating for WikiPad Gaming Tablet – 4.1/5
Indeed, a Good 10 inch gaming tablet!