WickedLeak has also been trying to establish a strong foothold in Indian markets. Although, they've been gradually been able to spread their reach in the tablet category, they're also trying to capture some slices of smartphone segment with their cheap phones or phablets. Lately, they've launched Wammy Titan 2, successor to their Titan series. Wammy Titan 2 is 5.3 phablet from Wicked leak sporting quad-core processor, 1GB of RAM and qHD screen resolution. The screen has reoslution of 960*540 pixels. So, we just wrote about Karbonn Titanium S5, which is also quad-core phone, and now this. These launches indicate that soon cheap quad-core phones will start selling at further lower prices in wake of increasing competition. In past, they had launched Wammy Passion Y HD phone with HD screen resolution and the same set of specifications as this newly launched phone is, except rear camera, battery and screen size, resolution. Wammy Titan 2 is priced at Rs. 13,990 while Wammy Passion Y HD phone is priced at Rs. 15, 499. Although, Wammy Titan 2 has whopping 12 megapixel camera instead of 8mp in Wammy Passion Y HD, but primarily due to difference in screen resolution, Passion Y HD costs about Rs1500 more. Both the phones have 5 megapixel front camera. At the price at which these phones are selling, it would not be wrong to doubt on the quality of camera as the advertised megapixels on paper may not yield that appreciable and satisfying snaps in real world. Also, Passion Y HD has 2800 mAh battery whereas Wammy Titan 2 has 2300mAh battery. One important thing we noticed that WickedLeak provides 2 batteries with their handsets as mentioned about package contents on the official website. You can buy these phones online on wickedleak.org, the official website of Wammy phones. Full specifications are listed below.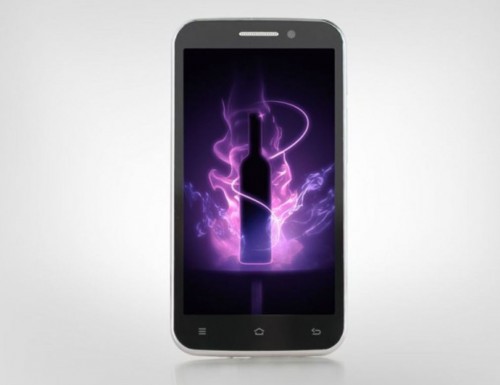 Screen Size of 5.3 inch (13.462 cm).
Display Resolution: 960x540
Display Type: , IPS display, capacitive multitouch
CPU: 1.2GHz Quad core processor
There is 1 GB RAM.
It comes with internal memory of 4 GB.
WiFi- Wi-Fi 802.11 b/g/n
Bluetooth: yes
Primary Camera at the rear: 12 megapixel
Front-facing camera- 5mp
Out of box, it is loaded with Android 4.1 Jelly Bean OS.
Battery Juice of 2300mAh.
More here: Wammy Titan 2 Full Specification, price
These frequent cheap phone releases seem a lot like cheap chinese phones rebranded by the respective companies. The only thing that is nice about them is cheaper price. What's you take on these phones?