Of late, I was trying to connect my mobile phone to computer via usb data cable, but it wasn't being detected. I thought my the data cable might be defective so tried with another cable and the same problem persisted, leading me to suspect something wrong with usb port as the data cable was working with usb 2.0 port of my laptop. So, I checked system drivers for usb 3.0, but everything was good. So, finally I uninstalled usb 3.0 device from device manager and scanned for hardware changes which resulted in reinstallation of the required drviers automatically, thus fixing the problem. It's weird solution but it fixed without much of hassle.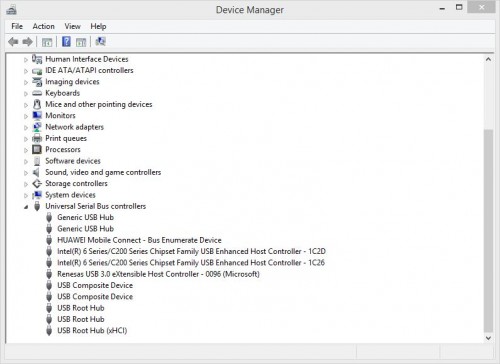 Right click on start button and select Device Manager
Collapse(click on the right direction-pointing arrow located before) Universal Serial Bus Controllers (usually located at the last in the list of all devices), now look for usb 3.0 device. Right click on the same and choose uninstall. The usb 3.0 device will not be shown after automatic refresh.
Now right click on any of the device and choose scan for hardware changes. USB 3.0 device will again be visible indicating successful automatic reinstallation.
Now try connecting any usb device to your usb port. It should work fine.
If it still doesn't work, Go to your computer's manufactuer website and download the latest driver and install it.
If you still face problem, feel free to put it in comment and I'll try to find appropriate solution for your case. For more windows 8.1, don't forget to check out windows category at the top..