Windows 8.1 final release version will be officially available from 12:00pm (GMT) 17th October. That points to 5:30pm in India the same day. It brings several new features, personalization options, boot to desktop, missing start button, etc. Microsoft is offering full version of Windows 8.1 There are no such upgrade versions which required previous installation of windows. For windows 8 users, it will be offered for free. If you've windows 8 pro, you'll get upgraded to 8.1 pro and likewise. Here are all the things you need to know if you're planning to switch to Windows 8.1 :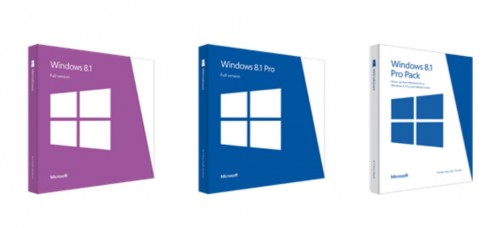 Windows 8.1 Upgrade Guide
If you already have windows 8 installed on your system, 8.1 will be available as free upgrade, free download from windows store. Just visit windows.com on 17th october to download 8.1. To upgrade your current system, you need to download the update and run it. All your files, settings, apps, desktop softwares will be retained. No need of reinstallation.
If you have windows 7, you'll have to buy windows 8.1. Upgrading to 8.1 will retain your files but not your softwares so you'll have to reinstall all your softwares. You can even do fresh and clean installation because windows 8.1 is full version instead of upgrade version.
If you've windows xp or vista, you'll have to do fresh, new, clean installation of windows 8.1 after buying 8.1. Neither your files nor settings nor softwares will be retained. So, you need to backup important data and then do clean installation.
The upgrade mechanism for previous version of windows other than 8 is not convenient as it requires softwares reinstallation hassles. This procedure will not be welcome by business users especially.
Windows 8.1 Purchase Price:
Windows 8.1 – $119.99
Windows 8.1 Pro – $199.99
To upgrade from Windows 8.1 basic to Windows 8.1 pro with windows media center – $99.99
To add Windows Media Center on Windows 8.1 pro – $9.99
It can be bought or downloaded from Windows Store or from regional markets from October 17 or 18, 2013.