Hotly contesting tablet of the previous year i.e. Nexus 7 which was launched at affordable price of about $199 USD and is still selling in stores, has set an example of how Google's aggressive pricing and zero-margin strategy could launch the company in goodwill of majority of geek population. There are several reasons accounting for amazing success of Nexus 7 – aggressively cheap pricing, stock android experience, great build quality, etc, to list a few. The sales of Nexus 7 tablet is more than expected and rewarding, which gives Google strong account of why it should go for launching the second iteration of Nexus 7.  As rumored from time to time and based on leaked information from various sources, Google is already working on releasing the new Nexus 7 tablet (2nd generation) in partnership with Asus in July. The tablet is expected to be formally announced at Google I/O developer conference in May.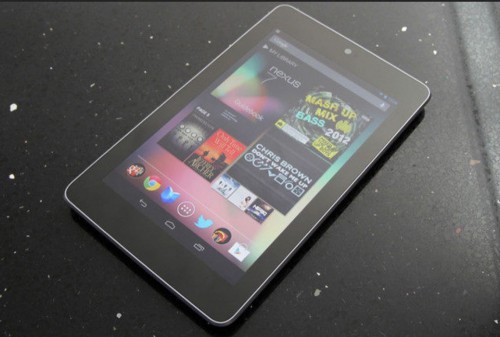 The name- The new Nexus 7 or Nexus 7 2nd Generation or ???
So, what would be the name of the upcoming Nexus 7? Will it be Nexus 7 Two or Nexus 7 2nd Generation or the new Nexus 7 (as is the case with Apple's the new iPad)? Nothing is confirmed for now, but we believe one of the last two names suggested in the previous sentence. Other possible name could be Nexus 7 pro. What's your pick?
2nd Gen Nexus 7 Specifications
The manufacturing partner will continue to be Asus as Google has no reasons not to go with them, citing success and critical acclaim received for the original Nexus 7. Asus has built the original nexus tablet a solid product and will continue in the next generation. The new Nexus 7 tablet will have shorter bezel, thinner body. These days, Google seems more inclined to higher resolution screen as the company sports the same in Nexus 10 tablet, chromebook pixel laptop, and therefore we strongly believe that Nexus 7 second generation will have Full HD display. To support our belief, certain sources have also confirmed affirmatively. No upgrade is considered worthy if it doesn't boost its processing power and the same applies here. 2nd gen Nexus 7 will have unspecified qualcomm chipset, powerful than Nvidia Tegra 3 which is in original Nexus 7 tablet, according to sources. Jump to Qualcomm from Nvidia is possibly due to power efficiency of qualcomm chips in comparison to Nvidia's. Other rumored specifications of 2nd gen Nexus 7 include better front camera and a new rear camera, wireless charging, and Android 5.0 Key Lime Pie OS, etc. We'll continue to update this article with more info as available.
The New Nexus 7 – 2nd gen Price and Release Date
Google is hosting I/O developer conference in May where Motorola X phone, the new Nexus 7 tablet and several other announcements are expected. This means that Nexus 7 2nd generation tablet will be released in market starting July. Availability and release date will vary from country to country. In countries like India, where original Nexus 7 is now being sold on Google Play Store, the same schedule can be iterated for the next generation i.e. the new Nexus 7 release date in India may be delayed. Talking about pricing terms, we believe that Google will continue with the same pricing scheme as it followed earlier i.e. cheap and aggressive pricing on zero-margin sales strategy to capture more of the users in Google's ecosystem so that they can utilize the growing users base as desired. So, expect the new Nexus 7 second generation tablet to be priced at about $199 or close to the manufacturing+marketing+handling cost. With competitive pricing and quality product, the company has target of shipping over 8 million units by the end of this year (2013). Apple is also rumored to launch the new iPad Mini with Retina display, this year. iPad Mini has sold much more units than Nexus 7, so let's see how the two tablet stands in the market and which one turns out to be the winner, later!