Welcome to Techotv Fast news episode 111. Lets take a quick look at the latest tech news :
1. Nokia Lumia 510 has been officially launched in India and is available for pre-order at flipkart for price of Rs.9,999 (As foretold by us in one of our previous posts about the price). This is budget windows phone running WP 7.5 (mango). Nokia Lumia 510 has display of 4 inch, screen resolution of 800*480 pixels and 5mp rear camera. It is powered by single core 800 MHz prcocessor coupled with 256mb RAM. It comes with 4GB of internal memory. It has 3G, bluetooth, WiFi connectivity support. –> It doesn't seem to be a great phone, but based on its price, it might attract college students in India.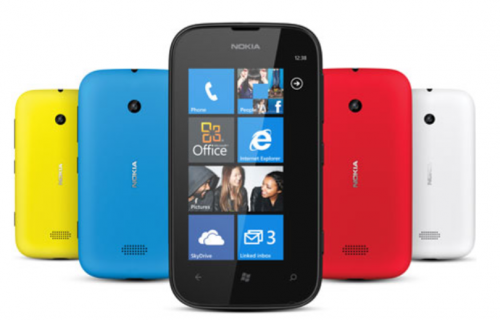 2. Nokia Drive application which offers turn-by-turn voice-based navigation features in more than 50 languages including Hindi is to be available on other Windows Phone 8 devices also. As we'd reported earlier that WP8 maps is now based on Nokia maps and therefore offers complete advantages and features as offered by Nokia Maps including offline navigation. –> This will surely help Windows Phone 8 users who want to buy HTC or Samsung phones instead of going with Lumia series.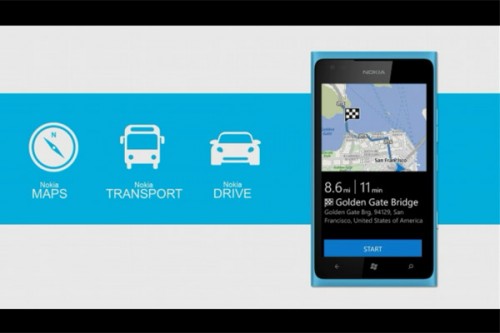 3. Tata Docomo has launched Fujitsu F-074 3G smartphone in India for Rs.21,900. What's great about this phone is that it touts of its thinness and light weight as it measures just 6.7mm thick (iPhone 5 has thickness of 7.6mm )and weight of just 105gm (Apple iPhone 5 has weight of 112gm). It has Amoled touch screen display, 5mp camera. –> It is said to be water-proof phone. It also comes with Motion Conscious Audio system to improve voice-clarity on calls. Bundled Tata Docomo bundled offers include Free Premium number for life, Unlimited 3G Data for 3 months (speed capped after 1GB), Unlimited Local and STD calls on any network (For postpay customers on 899 plan). For now, as per announcement Tata Docomo Fujitsu F-074 phone will be exclusively available in Banagalore.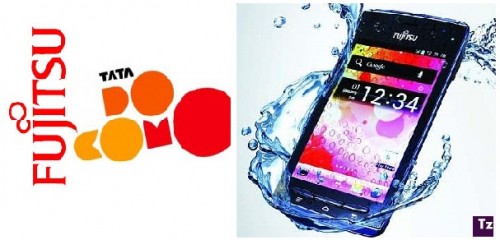 4. Continuing the desire series, HTC has launched HTC Desire SV dual-sim Android ICS smartphone featuring 4.3 inch display, 1GHz dual-core processor, 768 mb RAM, 8 megapixel camera, 4GB internal storage with support for external memory card. –> HTC Desire SV will soon start selling in India at best buy  price of about Rs.22,590. This is strong competitor of Samsung Galaxy S Duos , but there is one remarkable difference, and that is lack of front camera in HTC Desire SV.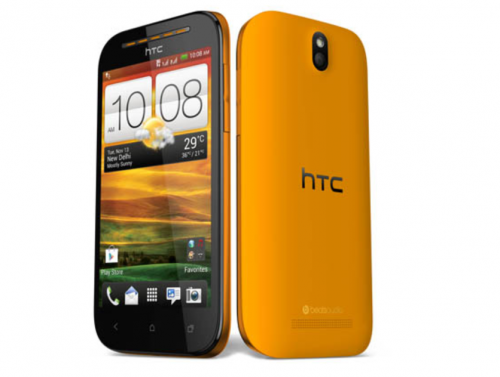 5. Karbonn has added two new dual-sim android smartphones to its phones lineup by releasing Karbonn A21 at price of Rs.11,900 and Karbonn A9+ at price of Rs.9,999. Both these phones are running on dual-core 1.2 GHz qualcomm snapdragon processor, 512mb RAM. They also have 5mp camera, 1.3mp front camera, micro-sd card support, 3G support. –> Aside from design and dimension differences, Karbonn A21 sport resolution of 960*540 pixels and is powered by 1800 mAh battery whereas Karboon A9+ has resolution of 800*480 while powered by 1420mAh battery.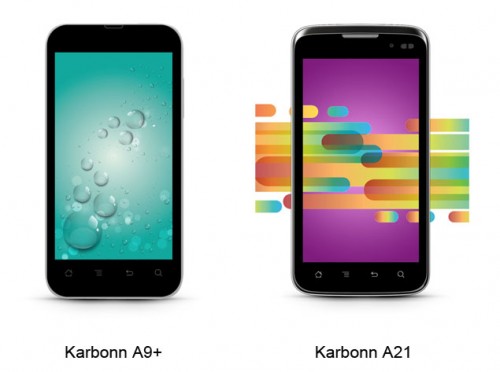 Keep reading our blog for more news, gadgets, tutorials and reviews..