Welcome to Techotv Fast News. Here is summary of some of the important tech news of interest.
Mozilla Firefox, for the sake of user security, has included a new feature in upcoming Firefox 17 – Click to play plugins. Those plugins which are outdated on your computer or which have security risks associated will not be loaded by default when you open such webpage which necessitates them unless you click on the plugin on the requested webpage to load it. Check the image below as how this will look for certain vulnerable plugins.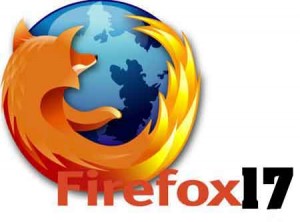 "lol is this your new profile pic?" – This is a malware in disguise of a friendly teaser spreading on Skype which tempts people to click on malicious link, thereby infecting the computer resulting in theft of vital user account information of facebook, paypal, netflix, twitter, eBay, etc. –Beware dear readers, do not click on any external link on skype or other messenger, even if it is coming from your trusted friends because if your friend's computer is infected, such malicious links are automatically sent from his account.
Asus TAICHI 21 with dual screen tablet convertible is up for pre-order and the base version of the 11.6-inch hybrid running on a 1.7GHz Core i5, 4GB of RAM and a 128GB SSD starts at price of $1,300 USD, while upmarked model with a 1.9GHz Core i7, 4GB RAM and doubly 256GB SSD costs $1,600 USD as the latter is really very solid configuration.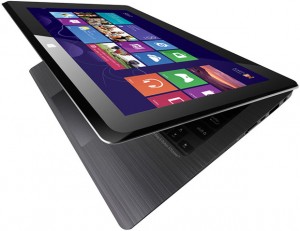 Asus will reveal Asus Padfone 2 at a event on October 16 in Taipei. Asus Padfone 2 displays on a larger 4.7-inch HD screen with expected resolution of 1280×720. CPU in this unit is to be a quad-core processor. Rear camera captures pics of upto 13 megapixel. The dock has been changed in the table (minor change) and the phone now fits more nicely in it as it now docks directly on the back of the tablet. –> This smartphone cum tablet hybrid concept sounds naive to me since the first generation of this device. The tablet is useless without the accompanying phone. I don't know what caused Asus to go ahead with launching next generation of this hybrid. More update about this follows on October 16 when the device will be officially unveiled globally so save the date and come back to check more details on this if you're really interested in this phone tablet convertible hybrid.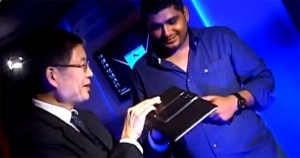 According to the recent reports, Lenovo has ranked as the no.1 pc manufacturer outpacing HP in quarter 3rd of 2012. On the other hand, pc shipments has considerably gone down in 2012 in comparison to 2011. The report also expects low demand for pc in the last few months of 2012 post-windows 8 launch because many users may not be ready to make the shift, however hopes that 2013 will see rise and growth in pc sales. –> Where does that leave Dell? For windows 8, we're certain that it has created new market for tablet convertible and hybrid pcs.
A new leaked image of LG Nexus phone has come in picture which looks similar in design to that of Samsung Galaxy Nexus. LG Nexus is said to be featuring specifications much similar to LG Optimus G i.e. 4.7 inch HD display, quadcore Snapdragon s4 processor, etc but 8 megapixel camera. –> So many leaks but no confirmed reports. October 29 might be the day when we get something with certainty.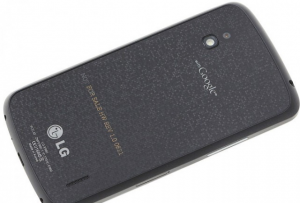 The new iPod touch in India price has been revealed which is set at Rs 23,900 for 32GB and Rs 30,900 for 64GB variants. The new iPod nano price in India is set at Rs 12,500 while the iPod shuffle is priced at Rs 3,700. –> So Apple fans here in India, time to set aside some of your pocket money. If you want something cheaper, you can opt for the fourth generation iPod touch whose price has been slashed and now available for Rs 15,900 (16 GB) and Rs 19,900 (32 GB).  And if you're looking for cheaper iPhone, its time to buy previous generation iPhone 4 8GB variant at price of Rs 26,500 and the iPhone 4S 16GB at price of Rs 38,500, at reduced rate in India.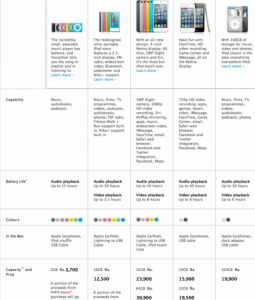 For more technology news, check our blogs' gadgets and phone sections as we write about new gizmos launches and release there. If you want to stay abreast of all latest news and events in technology world, subscribe to our blog via email