Welcome to Techotv Fast news episode 4. Let us get you started with gadget news and other tech news of your interest.
1. Microsoft launched new windows-8 supported Scuplt Comfort keyboard. While the name may sound weird, the keyboard matches the said nature as well. Built with comfort and ergonomic feature in priority, this keyboard has control curved layout and padded palm-rest. While this may not seem anything new. What's new is the split-backspace-spacebar key i.e. the spacebar key is split into two parts, the left is the backspace where as the right functions as spacebar key. Microsoft claims that Backspace is the third most used key on keyboard (1st being spacebar key, 2nd being e key). Most of the people use the space bar key with the right thumb hence leaving the left portion of the key mostly unutilized. Keeping this two facts in view, their team designed the new sculpt comfort keyboard with backspace key and space bar key adjacent to each other split from the long space bar key.  The price for this keyboard is $59.95 USD and can be purchased from Microsoft online store or other authorized resellers/distributors ==> Well, this makes sense and I think, apart from getting-used-to concerns, that this is really innovative design and useful researched concept implemented. Also, if you don't like this new backspace key placement, you can revert to the regular mode as the backspace-spacebar split mode is to be manually activated by the user otherwise the two split keys will work as spacebar key only. RSI (Repetitive strain injury) is a major concern these days and if Microsoft's efforts are made due in this direction, it's worth trying.

2. HP launched HP Touch to Pair mouse which supports NFC and can be connected to any NFC and bluetooth enabled desktop/laptop/tablets. As the name suggest, just touch the mouse with compatible device and it'll be connected. It'll be available from November for a price of $39 USD. ==>  So here comes mouse for our tablet-ultrabook hybrids.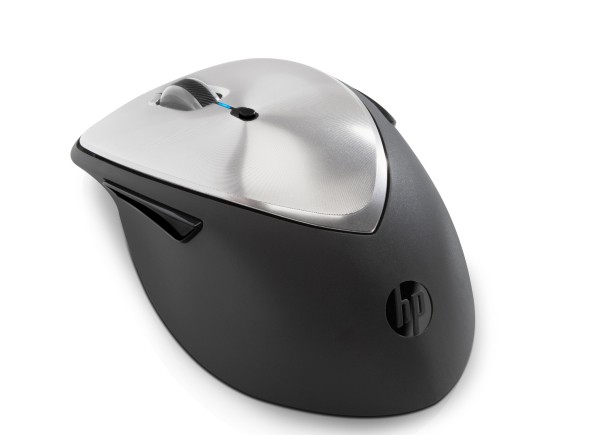 3. Asus Padfone 2 Launch event to be held on October 16, 2012 in Milan and Tapei simultaneously. ==> Padfone 2 is a total hybrid. It is a laptop cum tablet cum phone. Surprised? Well, there isn't anything really breakthrough in it. We'll update you with details when launched.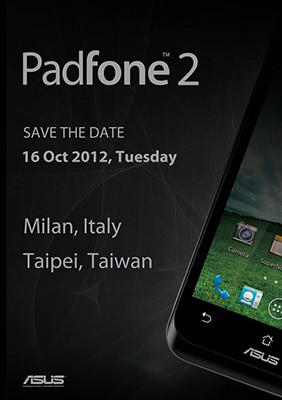 4. Samsung has started mass-production of 128 GB flash memory chips for use as internal memory in smartphones and tablets. These memory chips will be capable to offer high read/write speed of 140MB/s and 50MB/s respectively. ==> So you had thought that who needs a phone with 64 GB capacity? Well, 128 GB internal storage capacity might be in the next Samsung Galaxy S4 or it might make way in the next Samsung windows RT Tablets.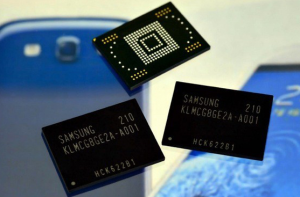 5. Facebook For Android and Facebook Messenger apps are both updated. The new version include changes in design, speed and improved stability. Even you can use Facebook Messenger app like your normal messaging application to send text messages to your friends over cellular network. ==> We're still awaiting the release of native android app instead of the current facebook app which is based on HTML 5 (For iOS, we have native apps which work much faster than the previous version which was built using HTML 5).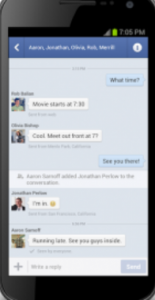 6. Opera Mini for Android Browser has been updated to 7.5. The new version brings Smart page on which you'll be able to see updates from Facebook, Twitter. You'll also be able to customize the page with more relevant news refresh. ==> Forget about Smart Page, we love opera mini because of its turbo feature which compresses the webpage and serve us websites very fast on our smartphone even when the internet speed is very slow.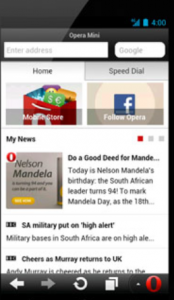 Don't forget to subscribe to our website, like us on facebook, follow us on Google Plus and Twitter. Also check other sections of this website for more news because we don't always categorize new gadget launches in news section. Our website is regularly updated with relevant information technology affairs so keep visiting us again and again.