When we wrote about HTC J Butterfly smartphone on our phone blog, we predicted the upcoming trend of Full HD resolution i.e. 1080p on high-end flagship smartphones. Our prediction now holds true as leaked images of 'Sony C6603 Yuga' phone has come to spotlight. Sony C6603 Yuga phone has 1080p display with resolution of 1794*1080 pixels. The screen size is 5-inch, which means that like HTC J Butterfly, it will compete with Galaxy Note II in the phablet market. The arrival of next-generation display on smartphones is really a great development (In contast, even many laptops in mid-range provide HD resolution screen with just 1366*768 pixels). The details of Yuga phone posted in this article is based on leaked images, rumors and other sources – nothing is confirmed, so take these words with a pinch of salt till we get official confirmation of the same. We've also provided those leaked images and screenshots (source: Android Schweiz), so click on them to view them in full size.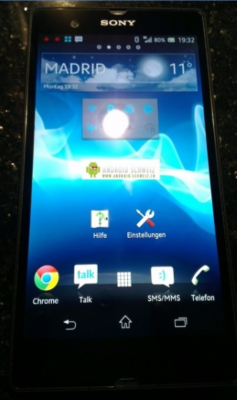 Other technical specifications of Sony C6603 Yuga include quad-core 1.5GHz processor (probably Snapdragon S4 Pro), 2GB RAM (the same amount of RAM present on other competing devices like Galaxy Note 2, HTC J Butterfly). The Camera is of 12 megapixel at the back.According to the leaked photos, it runs on Android 4.1 Jelly Bean (not Android 4.2, but when Sony Yuva C6603 is officially released, it might come with Android 4.2 out of box). It has unibody design which hints on irremovable battery. It seems to have glass back (How strong would the glass be, is questionable keeping in view recent complaints from users who reported that smartphones with glass back are prone to cracks in single drop – not all cases)On the front, it has regular three capacitive buttons. NFC, Bluetooth, WiFi, and other connectivity options are present, without doubt.
16GB internal storage is likely to be present in the base model with other high-storage options available. Support for external memory card is unlikely to be there (But, many users like me would want micro-sd card support). Details about battery capacity is also not known, but we could expect the battery to be between 2500mAh to 3100mAh (Anything lesser than this is not justified to support this kind of display on smartphones). Support for wireless charging could also be there.
Well, Sony Yuga C6603 (C660x) really looks promising. Its time Sony should gear up to strengthen their status in android market where Samsung holds No.1 position. The design of Sony phones is appealing generally. Sony's UI on its android phones is also the area where improvement could help. With challenging and powerful specification, Sony could really take on the current market. The price of Sony c6603 Yuga phone and its release date may be revealed on CES 2013 in January or MWC in February, 2013.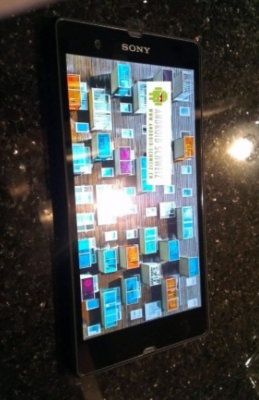 This post is updated regularly with more details, news, rumors, reports as we get them so connect with us on Facebook, Twitter or Google Plus to stay tuned with latest updates.
What do you think of Sony Yuga c6603 phone? What do you want in this phone? You may also want to read about HTC J Butterfly phone which also has 1080p resolution gorgeously awesome display. Share your ideas in comments below.