[box]This phone is officially launched. Read official details about it on this link – Galaxy S4[/box]

Well, this post might be too early to be written but the curiosity among the visitors and galaxy fans have also never ceased to be too early. So, if you're fan of Samsung Galaxy S series smartphones which include S, S II, S III and the upcoming S IV (for now), lets discuss our expectations, hopes from the next flagship phone from Samsung – galaxy S4 which is being in development, may be under the name, Project J. While we discuss, we'll keep updating this post with new reports and rumors as they come so bookmark this webpage and visit us again for a refreshing update.
Rumors, News, Reports – Roundup of Samsung Galaxy S IV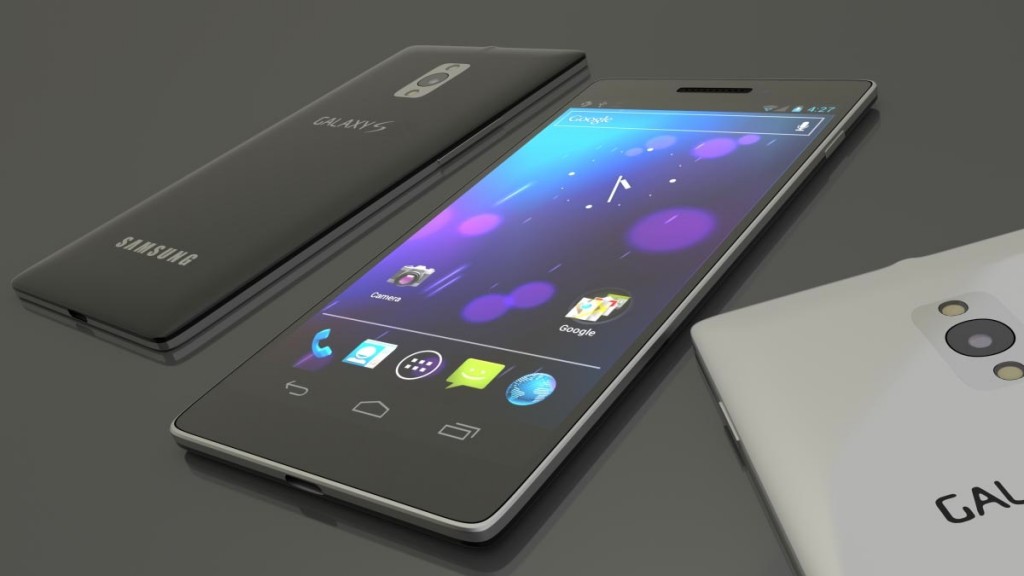 Samsung Galaxy S4 Release Date
Earlier it was rumored that Samsung galaxy S IV is to be released or launched in February or March 2013. The rumor surfaced just after few days of iPhone 5 release. I was certainly very suspicious to the claim and couldn't digest it. After all, Samsung Galaxy S3 was just launched in May,2012. My doubts were cleared when Samsung officially announced on their twitter page that no such event or launch is planned for now. This means that the reported rumor was not true. This rumor already caught media sites like fire and had been published wildly on several news and phone sites and blogs. However, we expect the release date of Samsung Galaxy S IV to be around July/August of 2013.
Samsung Galaxy S IV Specification
Camera : A new rumor has caught our attention. It is about camera module of 13 megapixel. It is rumored that Galaxy SIV will have 13 MP rear camera, something which many people expected in S III as well as in Note II but unfortunately, Samsung remained intact with 8 MP in the current generation phones. I am amazed by the work Nokia does with camera, especially in Nokia Lumia 920 and PureView 808. If you are to ask me, I'll say, instead of bumping more megapixels in our captures, provide us with a better camera with optical image stabilization, excellent low-light performance which can replace our point and shoot digital camera at all in every way. I have not been fond of camera on Samsung phones which, according to me, is not as better as in iPhone 5 (lets not talk about Nokia Lumia 920 here as it outperforms all other phones easily). To support the rumor of 13 megapixel camera in Samsung galaxy S4, we believe it likely to happen because of late, we've seen 13 MP camera in the new LG Optimus G also. Even, the front camera is expected to receive megapixel jump.
Screen Size: Another recent leaks suggest screen size of 5 inch in Galaxy S4 which seems true as per the tradition of Samsung to increase the screen size, as is evident from its history (Galaxy S has 4 inch display, S2 has 4.3 inch display, S3 has 4.8 inch screen). But I highly doubt this. In fact, let me ask you, do you want a bigger screen in Galaxy S4? To support my argument, I'll say that a bigger screen will diminish the gap between note series phones and galaxy s series phones, which might not be good from marketing strategy viewpoint for both the phones. But you never know! Samsung is one such giant manufacturer which brought the trend of 'bigger, the better' android phones in market.
Form-Factor/Design: A phone description can't be complete without talking about its fine design features. Samsung has always been negligent to providing aluminum or alike kind of body which supposedly offers premium touch and the same case will be with S4 also. Not much design change will be there.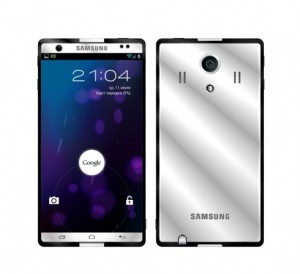 Display : LG introduced in-cell display in LG Optimus G and iPhone 5 display employ similar technologies to make the display thinner. Well, Samsung has always been forward and technologically advanced in display tech. At IFA event lately, we had witnessed transparent displays from Sam. Well, transparent display is not coming to smartphones at this time but flexible display might come as Samsung has already developed required technology to enable such display in the phones. Even, then flexible display in Galaxy S IV is far-fetched for now.Since we're talking about display, rumors in this regards says that Samsung Galaxy S4 will have 1080p Full HD screen, but it won't be Super Amoled display, instead Super clear LCD (probably because of technical limitations arising in amoled display when it comes to pumping more pixels in small dimension). To support 1080p display in galaxy s4, we can take hint from the recently unveiled HTC J Butterfly which caused stir in smartphone industry with its ultra-gorgeous screen, and as we know that Samsung always want to stay ahead of its competitors when it comes to its flagship marksmanship. Recent rumor mills churned out more info from authoritative sources that the display may be unbreakable. Well, with unbreakable, experts are referring to a special type of display technology where a plastic-y glass would protect the screen and thus would offer heavier resistance to fall, also making the display lighter. Also in talks is the purported entry of OLED into the smartphone display with galaxy S IV. Well, if these rumors/expectations seem too good to be true, you may be right, but who knows. Samsung is already pioneer in making awesome displays and their flagship phone might be one of the best way to exhibit their R & D.
The processor could be Exynos "Adonis" 28 nanometer quad-core ARM Cortex A15 powerful chip, which is being tested actively, and hence may be slated to power the featured phone we're discussing. The new CPU is designed with ultimate motive to exhibit undying strength without consuming more of the battery. Adonis is the supposed code-name.
LTE(4G) will be ubiquitous in the next phone as opposed to the current generation which offers 4G support in select regions only.
Samsung Galaxy S IV will of course feature the latest available version of Android OS, which at the time of release might be Android 5. Take my word, Touchwhiz UI will get complete makeover. As in Galaxy S III, Samsung will introduce few new and exclusive features in terms of exclusive free services and certain software and hardware tweaks. You'll get certain premium apps and subscriptions for free, no doubt, in addition to the regular bundles.
Without any doubt, the battery life won't just be improved in the next version of Android OS, but at the hardware level also, it will feature extended battery backup capacity with equipped battery of more than 3000mAh. Wireless Charging and better headsets and phone speakers, processors, RAM are going to be other areas of improvements and feature additions. Also, this time, Samsung will focus more on adding awesome accessories lineup to support the phone and extend its features.
A wildcard(?) hardware level exclusive feature must be planned by Samsung to fully beat Apple's next iPhone.
About price of Samsung galaxy S4, we expect it to be little higher than close competitors at launch time as was the case with S3. No doubt, the handset will rock and reign the android phone market (Galaxy S3 sold more than 20 million in just 100 days). More about this phone will be updated in this article, so keep checking it from time to time to keep yourself abreast of all the knowledge, info and news there is about your favorite phone.