Here is what you've been waiting for- Full detailed official specification of Samsung Galaxy S4. There have been several new features on galaxy s4, especially on the software side, nonetheless hardware is pretty solid too. Most of these new software features will be made available on Galaxy S3 as well. Let's see those specs which make s4 what it is!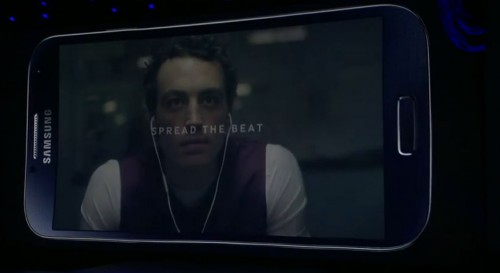 Screen Size of 4.99 inch (12.6746 cm).
Display Resolution: 1920x1080
Display Type: , Super Amoled Display
CPU: 1.6 GHz Quad-core Cortex-A15 & 1.2GHz Quad-core Cortex A7 processor
There is 2 GB RAM.
It comes with internal memory of 16/32/64 GB storage.
WiFi- Wi-Fi 802.11 a/b/g/n/ac
Bluetooth: Yes, 4.0
Primary Camera at the rear: 13 megapixel
Front-facing camera- 2mp, 1080p video recording
Out of box, it is loaded with Android 4.2.2 Jelly Bean OS.
Battery Juice of 2600mAh.
More here: Samsung Galaxy S4 Full Specification, price
Did Samsung meet your expectation with its Galaxy S4?