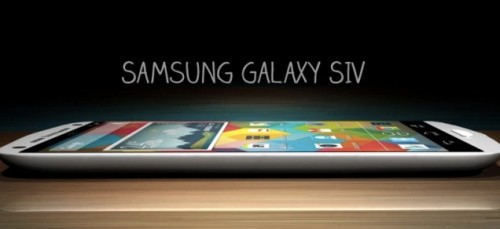 On 14th of this month, Samsung has unveiled its much anticipated and hyped the "Next Big thing" – Samsung Galaxy S4 with World's first Super AMOLED 5 inch Full HD touch display and powered by 1.6 GHz Exynos Octa Core processor in some regions, and a 1.9GHz Qualcomm Snapdragon Quad Core processor in other parts of the world. This beast also comes stuffed with 2GB of RAM and a PowerVR SGX544MP3 triple Core GPU. Some of our enthusiastic friends at "Android Authority" could not resist themselves from doing a "Geekbench 2" benchmark test on this newly launched smartphone and have made the test results public on their official site. For the convenience of our readers, Geekbench provides a comprehensive set of benchmarks tool engineered to quickly and accurately measure processor and memory performance.
The Geekbench 2 benchmark results have unveiled the power of this nasty smartphone which was pitted against its all competitors such as iPhone 5, Blackberry Z10, HTC One, LG Nexus 4 and also against its own little brother Samsung Galaxy S3. However, for the testing purpose they had put a Qualcomm Snapdragon Quad Core processor powered Galaxy S4 on the battle ground.
The test result shocked us when we saw the score sheet for the first time as we have never thought a 1.9GHz Quad Core device can be so nasty that could out run all its competitors with a handsome difference in terms of benchmark score. According to the test results, Samsung Galaxy S4 is now the fastest and most powerful smartphone available in the market with a Geekbench 2 score of 3163 which out runs the HTC One that manages to score 2687 at the second place. HTC One is also a great device that also comes with the same Qualcomm Snapdragon 600 quad Core processor but it is clocked @1.7 GHz instead of Galaxy S4's 1.9GHz. Third spot is reserved by LG Nexus 4 with a score of 2040. We are acclaimed more as the new Samsung Galaxy S4 is twice as fast as its big rival the iPhone 5 that manages to score only 1596 and sits on the 5th position and also falls behind of the Samsung Galaxy S III which is at fourth by scoring 1717. Another hyped smartphone Blackberry Z10 secures 6th position with a surprising score of 1480. We are calling it 'surprising' as the Blackberry Z10 comes with a Qualcomm Snapdragon MSM8960 Dual Core processor clocked @1.5GHz where the iPhone 5 features Apple A6 Dual Core processor @1.3GHz which sits before Blackberry Z10 with a less powered CPU in terms of CPU clock cycle and also scores much better than the Z10.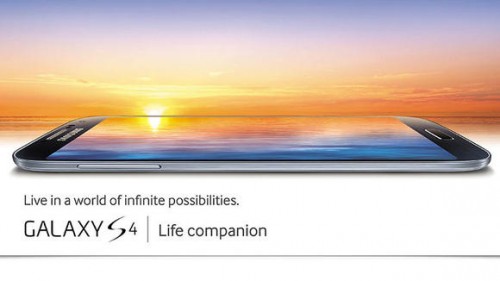 Samsung Galaxy S4 offers many new unique features that include Smart Scroll, Smart Pause / Play, Air View & Air Gesture, S Translator, Dual Camera, Sound & Shot, Drama Shot and many more. Galaxy S4 sports with a 13 Megapixels rear shooter and a 2 Megapixel front facing one both are capable of capturing 1080p full HD videos @30fps. The smartphone has a battery of 266mAh under its hood and will be available in Europe from mid of April and expected to start retailing in India from May, this year.