In this video above, we've made physical and technical comparison of Samsung Galaxy S Advance and Galaxy SII on request of our readers.The main difference in both the handsets are in processor, camera, display quality and size.
The price of Samsung Galaxy S Advance is quarter less than Galaxy S2 and so at such price range, s advance is reasonable buy. Aesthetics, design, support goes to the flagship which is galaxy s2. Hence the ultimate choice comes down to whether you want to own one of the hottest android phone ever or go with a reasonable compromise with S advance. Choice is yours.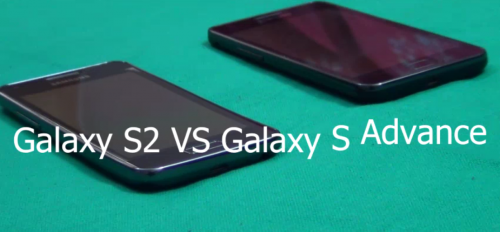 If you find any problem with video playback or any issue/lag in your browser, do report it via comments below as we're experimenting with video player on our website to ensure smooth and rich user experience.