Samsung Galaxy Note series is truly original and bold product from  Samsung, which represents the company's capacity for strategic, experimental play in mobile arena. When the original Galaxy Note was launched, entire world(well, most of them) ridiculed on Samsung, laughed about ginormous screen size, but nothing deterred Samsung from making the next, Note 2. The mobile arena had then changed. Galaxy Note 2 users apparently became fan of this series and started preaching the beauty and the beastliness of Note 2.  A new category of smartphones has been coined – phablet. The phablet series, once ridiculed, has now become premium, remarkable, powerful niche, promising enough that other companies also tried to jump onto the boat, not so successfully however.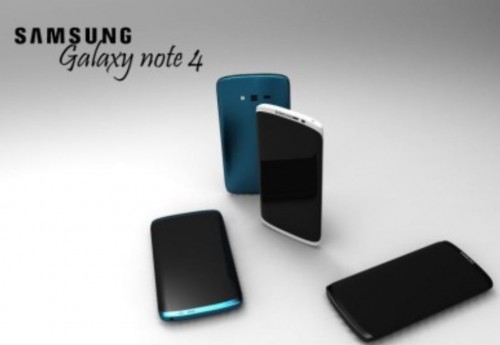 Note 3 launched in September last year sports mighty specs matching flagship phones of this year. Likewise Samsung Galaxy note 4 to be launched later this year will feature high end specs which will be future-proof for atleast one consecutive year. In this article, we'll cover all there is to know about upcoming Galaxy Note 4 smartphone – its features, specifications, rumors, news, expectations, images, leaked info and other details.
Samsung Galaxy Note 4 Release Date, Price
The phablet exists and its development is ongoing as confirmed by Samsung mobile chief. Samsung will stick to its schedule, no doubt. As can be inferred from past release dates of older Note series phones, Galaxy Note 4 will be launched in the first week of September. It will be announced in a special launch event just about 2 days shy of IFA Berlin event onset (Note 2 and Note 3 – both these devices were announced two days before the start of the eventful IFA in Berlin). At IFA, Samsung will certainly pitch more about Note 4. About price, Lets not talk about it. It's not the right time. If past releases are any indication, we already know that Galaxy Note 4 will bear premium hefty expensive pricing.
Before proceeding ahead, let us accept the notion that Galaxy note series represents premium flagship niche for Samsung, now even more as compared to Galaxy S series. Samsung has started giving more priority on Note series, as evident from several interviews, quotes from Samsung mobile team. This phone has always been more focused towards enterprise consumers and professionals who can't part away from work, who needs a companion computing device everywhere they go. Henceforth, Samsung has put more weight on Note smartphone development of late. Expect more enterprise/business consumer focused features in the Galaxy Note 4.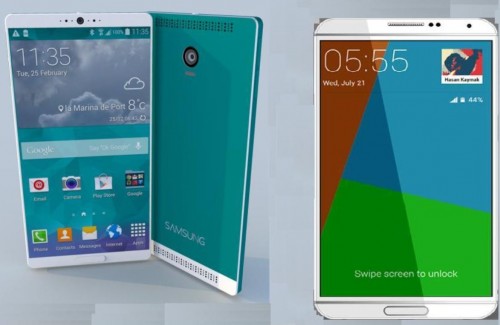 Galaxy Note 4 Design
Faux leather back cover in Galaxy Note 3 has been progressing sign of Samsung emphasis on Note's premium feel. Faux leather design concept was kind of new and it appealed to many consumers. In fact, it was at least a better replacement against the old plastic back with cheaper feel. Samsung has already replaced the head of mobile design team, Chang Dong-hoon, with VP of mobile design, Lee Min-hyouk. Chang Dong-hoon will now function as head of design strategy. This realignment doesn't mean that we should expect better mobile design. It's just managerial action taken by Samsung, probably to manage redundancy. We don't know what new is listed on Samsung's design strategy but we know for sure that faux leather back panel is not going to make it on Galaxy Note 4. Since waterproof and dustproof capabilities are most likely on the table, the design will be certainly influenced by these capabilities. Full metallic body is still a dream for Samsung smartphone so do not go that route, but expect premium feel with whatever design in unveiled.
The physical dimension of Note 4 is going to be slightly larger than Note 3 owing to the expected increase in display size and design changes for waterproof/dustproof capacity. But still, be positive as Samsung has the prowess to surprise us when it comes to physical dimension.
Samsung Galaxy Note 4 Display
Original Galaxy Note's display was 5.3 inches, Note 2 has 5.5, Note 3 has 5.7. You see, there is .2 inch bump with each sequel. So, From this, even the uneducated mind could make educated guess, proposing 5.9 inches to be the screen size of Galaxy Note 4. Now that screen size is resolved, lets jump to screen resolution: Full HD or 2k or 4k? If you stay tuned with latest tech news, you might already have guessed it. It's going to be 2k i.e. 2560 x 1440 pixels. LG G3, which will be released later this month (May), has 2k display resolution as is confirmed from several leaked details. This means that the industry is already moving towards 2k and even accepted it as confirmed by LG. Some of you, overeager, fervor folks, might still want to debate over 2k but believe me 4k is not only unnecessary at this point, 4k is not yet accepted by smartphone industry and Samsung is definitely not going to make the lead by incorporating 4k in Note 4 (Samsung's reluctance is evidenced by no progress in screen resolution in its latest flagship i.e. Galaxy S5, otherwise it would at least have 2k resolution if Note 4 had to have 4k). However, we're not going to completely rule out 4k screen resolution as the industry works in cohesion with other niche, like TV industry. These phone companies are also trying to promote 4k TV adoption. Strategically, 4k mobile adoption will certainly fuel acceptance and adoption in other niche.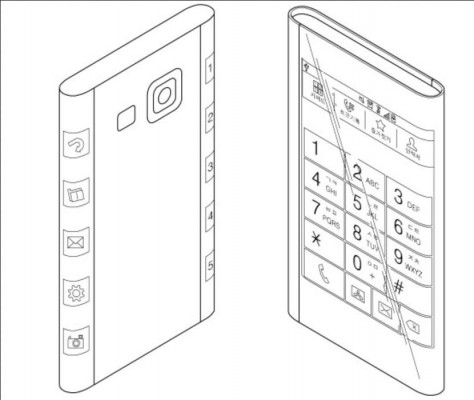 Samsung has always adhered to its AMOLED display technology. But as the resolution increases, AMOLED might not be the preferred choice for Samsung. However, Samsung has improved Galaxy S5 AMOLED display remarkably(higher contrast ration, color gamut and faster response time). The company continues to improved the display technology. As confirmed by Samsung during Seminconductor and Display Technology Roadmap Seminar 2014, the company is already working on QHD AMOLED display and ultra HD AMOLED screen for smartphones. All these facts and news bits confirm that Galaxy Note 4 will feature AMOLED display.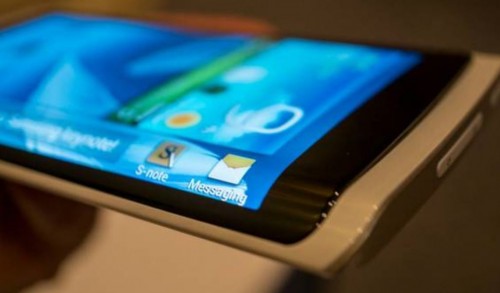 From the recent patent filings by Samsung, rumors of curved/flexible/wraparound display have also steamed. Three sided display with no bezels i.e. the display is curved on both the sides. The two sides might make room for quick settings or notification view. Though in my view, this is still far-fetched.
Samsung Galaxy Note 4 Processor/GPU/RAM/Performance Benchmark
Lets talk about under the hood specifications, the brain, the smart chipset that power the phones, the processor. Current flagships, all from various brands, sport Snapdragon 801. It's a powerful processor, no doubt but Note phones have always been about a year ahead or say, futureproof for at least about 1 year. Hence, Snapdragon 805 is the most probable chip to lay on the table. Snapdragon 805 chipset promises full 4k experience as it supports native 4k display, 4k content playback and capture. SD 805 further improves the probability of 4k screen resolution in Galaxy Note 4 (but I'll still reserve my opinion and go with 2k). Samsung has its in-house chipset development department, the exynos team, and they are not done. Equally competent counterpart of Exynos team will also be on the table promising equal or slightly higher horsepower than Snapdragon chipset. Exynos processor will be truly octa core, however, 64-bit capability is still inconclusive. Moreover, reports of active development of 64-bit capable processor by Samsung have been confirmed.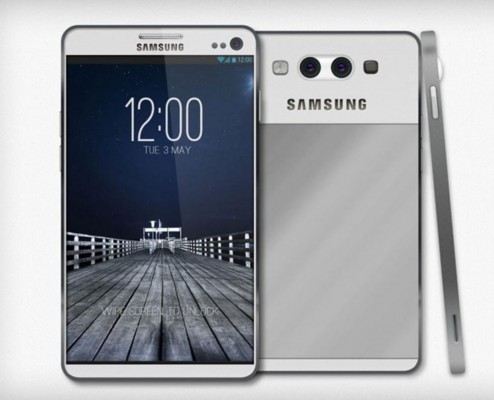 Galaxy Note series has always been ahead in RAM part. Note 3 had 3GB RAM when no other phones last year had. Likewise Note 4 might have 4GB, but the industry has not moved so strongly this year. Galaxy S5 still has 2GB RAM and so does HTC One M8. Sony Xperia Z2 has 3GB, as exception to other flagships released this year from major brands. Therefore, we're in a bit of confusion. 3GB or 4GB? I'll go with 4GB acknowledging Samsung's 1-year ahead RAM policy for Galaxy Note smartphones. Also, because Samsung keeps on adding more and more features, because Note 4 will be more of business/enterprise consumer focused phone, it's to be a phablet with edge.
Samsung Galaxy Note 4 Camera
Smartphones camera have now become one of the most essential components, one of the indispensable sales pitch point. Note 4 will have similar isocell camera as Galaxy S5, but the megapixel count might be as high as 20mp, or it might just remain limited to 16mp. Either way, Samsung will definitely work on camera lens to make it work in scope as precise where GS5 camera couldn't work such.
Samsung Note 4 Battery
All these talks of power, speed, features, display, etc are worthless if we're not able to use more and more.What should be the battery capacity for a WQHD device with powerful processor, lots of horsepower, 4k content convergence, bigger screen size, promising premium experience? 4000mAh is what we should be looking at.
Samsung Galaxy Note 4 Software Features:
Many of us hate touchwhiz because of the occasional lag or system resource scarcity that we face, but still we can't deny Samsung's efforts to power their top smartphones with tons of exciting new features. Some of these features may not be as useful as we expect but things mature and something simple may become sophisticated later as they mature. Galaxy Note 4 will come with more than enough in raw power (system resources) and this makes it a perfect device to showcase new, exciting, amazing features and wonders on the software side. As per Samsung's patent filings, we do know that Samsung is working on using handwriting recognition via S pen to execute certain tasks directly from lockscreen, like using user's signature to unlock the phone, or writing call dad to make a call to dad or as such.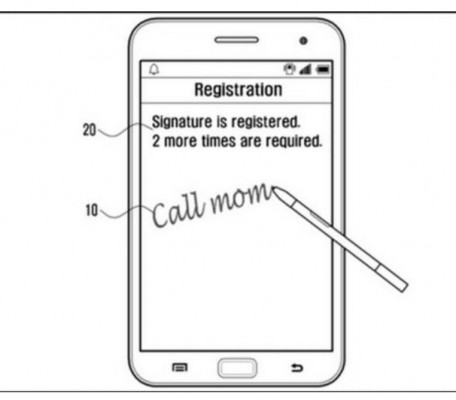 Samsung Galaxy Note 4 Specifications (Expected)
Here is summary of definitive specs in my opinion:
5.9-inch screen
Super AMOLED Display
2k screen resolution (2560*1440 pixels)
Waterproof + Dustproof (Add scratchprrof)
Snapdragon 805 or Octa-core Exynos processor (possibility of 64-bit chipset)
4GB RAM
20mp isocell camera
3mp front camera (wide-angle lens)
4k video playback and recording
32gb/64gb internal memory
Support for upto 128gb external micro-sd card
4000mAh battery
Latest android os (possibly Android 4.4.3)
Well, this article is not just about expectations (if it had been, the article would have been much longer filled with tipsy imaginative ideas and unrealistic hopes on how the next-generation phablet should be), but it's based on facts, figures, news, rumors, reports, leaked details. We'll keep modifying the article with more stuff as we gather. Bookmark this page to keep yourself updated with latest news on Samsung Galaxy Note 4. Don't forget to put your views, ideas, hopes in comments!
Did I mention that the name of the upcoming phablet is not going to be Samsung Galaxy Note IV? The company has ditched roman numeral naming convention.