[box]Note III is launched officially. Check here – Galaxy Note 3 Specification [/box]
It amazes me the way the smartphone industry is changing, evolving. Fierce competition among manufacturers have led to innovation and specs bump. A phone manufacturer who fails to bring something new, exotic and advanced on table, is eliminated from limelight race. Even, Apple has to enlarge the screen size of iPhone to 4-inch taking cues from bigger screen size trend in android ecosystem and how consumers like this alike. Samsung Galaxy Note 2 is a massive phone with amazing hardware specifications, bridging the gap between phone and tablet and therefore, often referred to as phablet. This phone is not equally popular among all type of users but it does cater to specific niche of cellphone users who don't mind carrying something as big as Note II phone. While Galaxy Note 2 has not been so old, news, rumors and reports have started pinching us about the upcoming Samsung Galaxy Note III. In this article, we'll keep you updated with all news, rumors, reports, expectations and insights surrounding Samsung Galaxy Note 3. So, bookmark this page and visit us back after a week to see what's new.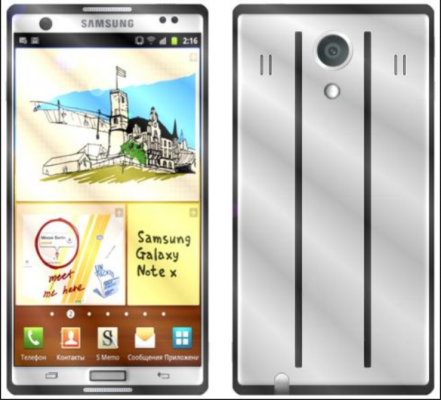 Samsung Galaxy Note 3 Specifications
Display:
The display type and size on smartphones matter a lot now than it used to before. Note series is obviously not marked for all kinds of cellphone users, and hence Samsung doesn't feel scared when it thinks of increasing its screen size up a bit further. Latest rumors suggest that Note 3 screen size will be 6.3 inch. O wait! You might be freaking out, talking to yourself – 6.3 inch, really? Well, this seems unbelievable because 6.3 inch will be too big to be called as phone. Any normal human won't hold a phone as big as 6.3-inch to his ear. It'll look hilariously amusing, weird. So, we hope this rumor should never come on the official print, but again, another report from Korean Times vote for 6.3-inch screen size. Current Note II has 5.5 inch screen size. We could expect 5.8 inch screen size in Note III and that too without increasing the overall dimension i.e. by eliminating the front bezel portion so that the Galaxy Note 3 phone will be of same size as Note 2 but the screen will be bigger.
Now talking about screen resolution, we're are 100% certain that Galaxy Note 3 will have full HD display i.e. 1080p display as we're about Samsung Galaxy S4. The display type could be OLED. Don't expect anything like unbreakable or flexible display as of now, but do expect stronger display.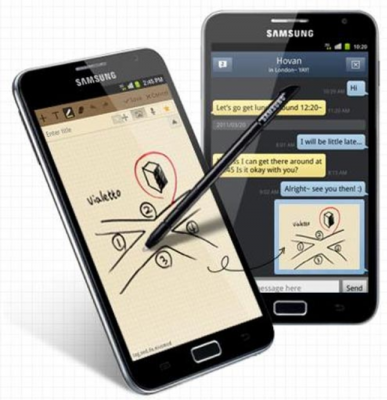 Camera:
Camera will be of 13mp as expect in galaxy s4 also. Both the phones might have the same camera module. As always, we'd like Samsung to work upon camera tech so as to equip the successor with really advanced camera with boastful lowlight compensation techniques. On the camera side, Samsung hasn't presented any groundbreaking evolution, so, we'd expect something new on this. About front camera, we're not going to receive megapixel jump in it, but we'll get front camera with better quality.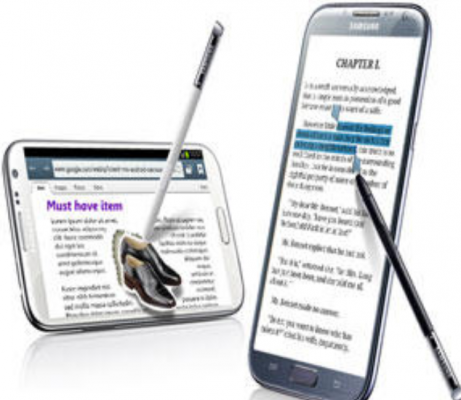 Processor:
We've not heard any report with 100% about processor and I think that it is too early to say anything about processor in Galaxy Note 3, but you could expect a processor better than Galaxy S4. In other words, Note 3 will have the most powerful processor available at the time of release of Galaxy Note 3. However, according to a report from Korean Times, Note III will have recently Exynos 5 octa processor (This processor has 4 ARM-15 cores and 4 ARM-7 cores). But our opinion doesn't agree with the said report based on the past specification of previous galaxy Note phones.Galaxy notes series have always touted of its multi-tasking capabilities and so RAM of 2GB with faster speed than the current generation is obvious upgrade expected in the successor.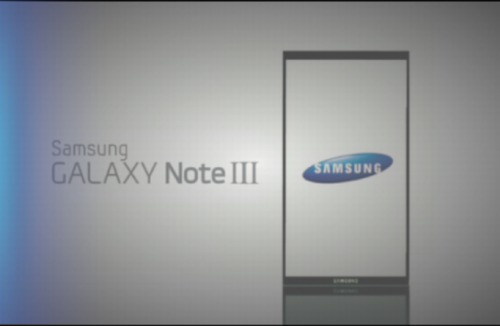 Release Date of Galaxy Note 3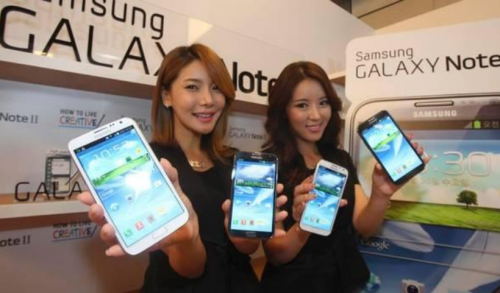 We expect it to be released after the release of galaxy S4. Samsung would likely release Galaxy Note 3 after completing 1 year of note 2 release date. So, expect it to be in the last quarter of 2013. The price of Galaxy Note 3 at the time of launch will be slightly higher than any other contemporary phone, but as per the tradition, after few months, the price will go almost even with other high-end smartphones. Other upgrades in Galaxy Note 3 could be in battery, S-pen, new exclusive apps and services, etc. We'd keep updating this article with more info and news as we get. Like us on facebook or subscribe to us via email. Also read about galaxy s4.