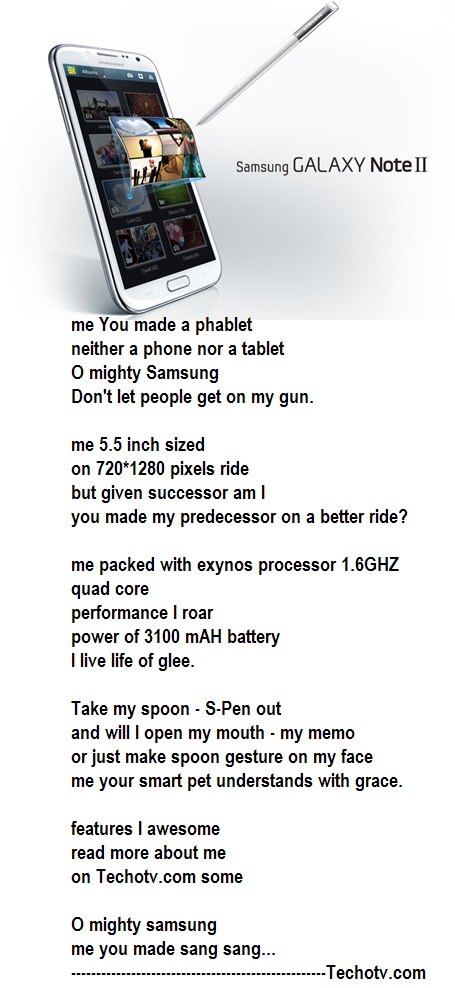 If there is a smartphone bigger than this, I'd like to know more. Samsung Galaxy Note 2 (N-7100), the successor of Galaxy Note (N-7000) phone or say phablet, is 5.5 inch large (Predecessor Galaxy Note is 5.3 inch large). The display is of 1280*720 resolution (little less than the previous Galaxy Note which has 800*1280 res) protected by Gorilla Glass 2. Powered by Exynos quad core 1.6 GHz processor, whopping 2GB of RAM, Galaxy Note 2 puts Samsung Galaxy S3 to shame when it comes to performance. Not a single hiccup ever occurs when operating this phone. Add to that, the good of Jelly Bean, Android 4.1 OS and the toppings of Touch-whiz UI. S-Pen, the touted feature of Note series smartphone, feels more ergonomic to hold and it has become smart as well with the improved touch response.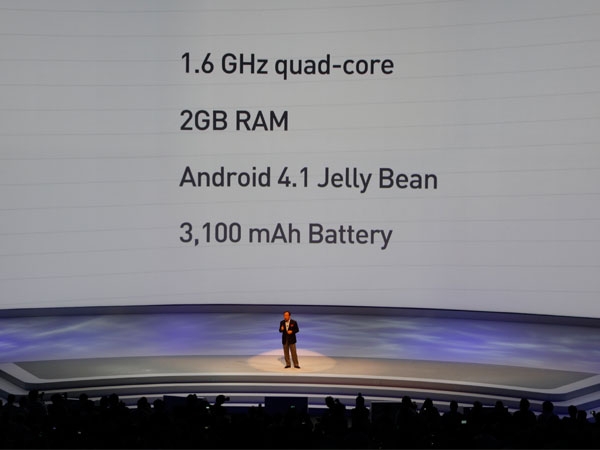 Just take out S-pen and the phone will automatically launch memo application for you. With the newly introduced Air View functionality, just hove your S-pen over various Menu items and move the stylus in air without touching the display; and it responds. The phone responds to stylus gestures. How useful Air view feature is, what yet to be discovered as we find no absolute reasons as why we would like to operate with stylus in air rather than in contact with the display. Pop-up Note to make note-taking while working on any application. Quick Command is another exclusive feature which gets activated when the user swipes S-pen upwards. With this, the user is presented with quick shortcuts for most-frequently used options like voice calls, email, search, etc. S-Beam to transfer music to other phones supporting this feature as fast as in 2 seconds. Galaxy S3 ported features like Pop-up play and improved multi-tasking capabilities of Samsung Galaxy Note 2 make this device a worthy purchase for those users who liked Galaxy Note (the previous version) or those who have been craving to buy Note series smartphone for long. Other usual and standard specifications like 8 mega pixel rear camera with a 2 mega pixel front to capture beautiful pics. Select countries will get 4g (LTE) model of Galaxy Note 2. This handset promises longer battery backup with its 3100 mAH battery so you do not run out of juice when you need it most. It will be available in two colors as Marble white and Titanium Grey for now(just wait for few more months and you'll get other color choices as well); three variants as 16GB, 32 and 64 GB memory size(support of upto 64 GB external memory with all). The price of Galaxy Note 2 is not yet announced and is likely to available for sale/purchase worldwide starting October.

Here, Techotv.com presents the poetic sage of Galaxy Note 2 phone in textual version :
me You made a phablet
neither a phone nor a tablet
O mighty Samsung
Don't let people get on my gun.
me 5.5 inch sized
on 720*1280 pixels ride
but given successor am I
you made my predecessor on a better ride?
me packed with exynos processor 1.6GHZ quad core
performance I roar
power of 3100 mAH battery
I live life of glee.
Take my spoon – S-Pen out
and will I open my mouth – my memo
or just make spoon gesture on my face
me your smart pet understands with grace.
features I awesome
read more about me
on Techotv.com some.
O mighty samsung
me you made sang sang…
Techotv Rating for Samsung Galaxy Note 2 Phone: 4.4/5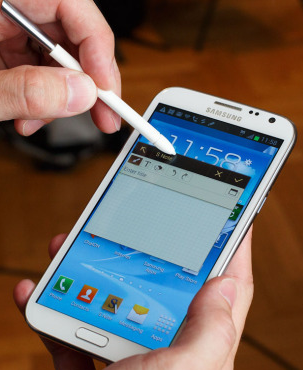 It is a great phone but does it provide something really awesome or revolutionary? Speak your opinions in the comments below: