Lately, Samsung has announced its new phone Samsung Galaxy Music Duos and now it has released this phone in market for sale. So many android handsets and its ever increasing variants are adding confusion, and at the same time abundance of choices to customers. Samsung Galaxy Music Duos, as the name suggests, cater to specific group of users who want max music performance from their handset, along with dual sim capabilities. Well, you can compare this phone with mobiles from other domestic brands like Micromax, Karbonn and Lava as these domestic phone companies have flooded the market with their dual sim phones in affordable, budget, below 10k price range.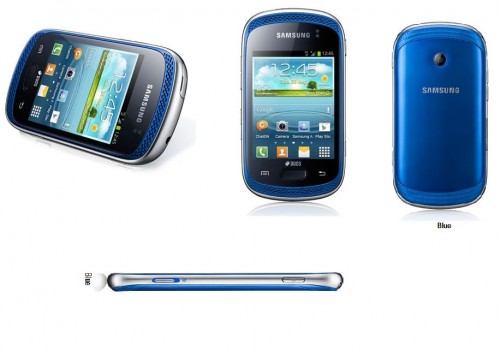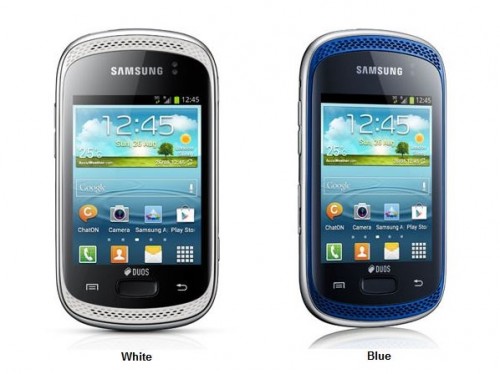 Samsung Galaxy Music Duos Specification
This phone has dual frontal stereo speakers in a well-designed grill to output your favorite tunes and music with promising quality. The speakers are at the front so you don't need to invert your handset if you want to play the music on loudspeaker. The music player in this phone is also optimized and enhanced so as to please music lovers. Aside from touted music capabilities, this phone features dual sim functionality, which means that you can insert two GSM sim cards of same or different networks and use them simultaneously on your phone. With Always on feature, both the sim remain active at the same time. It features 800 MHz processor and 512MB RAM, which makes it kind of average performer for usual needs. This is not dual-core phone so don't expect much higher in terms of performance. The screen size is of 3 inch, so if you wanted a bigger phone, Galaxy Music Duos is not for you. Furthermore, the resolution is very low i.e. 240*320 pixels and so is pixel density. Given, the small screen size, you can't complain much about the screen resolution of this phone. 3G is supported on single sim only. WiFi, Bluetooth are usual connectivity options. Let's take a look at full specifications in the table below.
Screen Size of 3 inch (7.62 cm).
Display Resolution: 320x240
Display Type: , capacitive
CPU: 850 MHz processor
There is 512 MB RAM RAM.
It comes with internal memory of 4 GB (user available is less).
WiFi- yes
Bluetooth: Yes, 3.0
Primary Camera at the rear: 3.15 megapixel
Front-facing camera- No
Out of box, it is loaded with Android 4.0.4 Ice Cream Sandwich, purposed upgrade to Jelly bean.
Battery Juice of 1300mAh.
More here: Samsung Galaxy Music Duos Full Specification, price
Samsung Galaxy Music Duos Price
Price of Samsung Galaxy Music Duos is set at Rs.9,199. You can buy this phone online from Samsung India Estore or from other online shopping sites or from retail stores in your local market. You may even get a bargain. It is available in two colors – Blue, White. At its current price, we don't think that this phone is attractive buy. It doesn't offer more value for your money, but this is what you can get from reputed top brand like Samsung at this price range. We'd hope for more attractive pricing from Samsung in future. What's your view? Put your opinions in comments!