Samsung has released its Galaxy Mega 5.8 and Galaxy Mega 6.3 in Indian markets at price of Rs. 25,100 and Rs.31,490 respectively. Mega 5.8 will go on sale next week whereas Mega 6.3 will go on sale a little later i.e. by mid-June. They come with Reliance and Vodafone bundled internet offer. Customers will get 2GB of 3G/2G data from Vodafone for 2 months. Reliance customers will get 2GB of data for 3 months apart from unlimited access to whatsapp, facebook for the same period. Mega 5.8 is already listed on Saholic as 'coming soon' status, without price indication. [box]Update: Infibeam has just informed us that they've also listed Galaxy mega 5.8 for pre-order at price of Rs.24,900 with expected launch date of 3rd June, 2013 which means that the handset will start shipping from the given date to customers. [/box]
Our price finder tool didn't catch its availability on any of the popular online shopping sites. You can check Galaxy mega 5.8 latest price and Galaxy Mega 6.3 latest price as the linked pages are updated daily and so they'll reflect its availability as soon as it is available on any of the major online Indian retailers.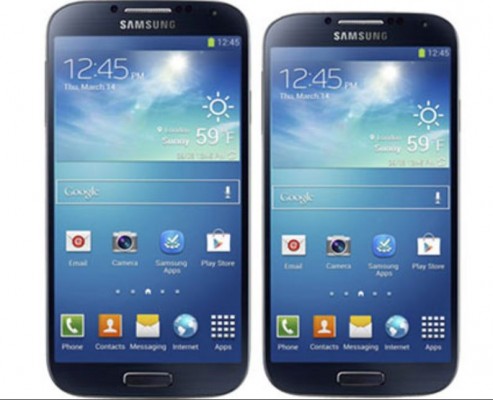 Why both the handsets seem overpriced?
Well, apart from bigger screens, there aren't much advantage in terms of specifications. They are dual core devices. Galaxy Mega 5.8 has 5.8-inches display, qHD res of 960*540 pixels, 1.5GB RAM, 8GB internal memory, 8mp rear camera, 1.9mp front camera, 1.4GHz dual core processor. Galaxy Mega 6.3, on the other hand, has 6.3-inches display, HD res of 1280*720 pixels, 1.7GHz dual core cpu, 1.5GB RAM, 8/16GB internal storage, 8mp camera, 1.9mp front-facing camera. So, the main difference between the two handset is in screen size and resolution. They also sport some of the Galaxy S4's features, like group play, samsung watchon, s translator, air view, s memo, multi-window, etc.
But the question is – are they overpriced?
Yes, in my view. These are strictly phablets. Assume them to be 6-inches tablets. Now, consider their pricing as if they're 6-inches tablets with 2G/3G network support. Don't you think they're overpriced? Don't you think you can get a cheaper tablet with greater specification at that price? Don't you think their awkward size is not fit for them to be called, or used as phones? In my view, these are not prospective handsets from Samsung.
Also, they're overpriced. The specifications are not promising. The weird screen size is deterring.
My suggestion would be to buy Samsung Galaxy Note series handset instead of this as Note series is comparatively more acceptable as phones. You get better support in terms of updates and features. At present, you can get Note II at price of 32-33k INR. However, I'd like to make note that the prices announced are launch prices of the two handsets by Samsung, and as usual, the actual selling prices might be lower than the launch prices when the handsets come to stores. You'll be able to buy Samsung Galaxy Mega 5.8 starting next week and mega 6.3 by mid-June. Your views in comments below!