More android devices are coming out of Korean phone manufacturer and the leading smartphone company, Samsung. Lately, we pressed about waterproof Galaxy Xcover 2 with mid-range specification. It appears as if Samsung is aggressively routing forward to capture every possible consumer choice and every possible market in all those variable price-ranges. Another mid-range phone called as Samsung Galaxy Express has been announced. As the name suggests, this phone has to do something with speed, so what we're looking here is a mid-range android smartphone with LTE 4G capabilities. Now, this may come as surprise because 4G LTE connectivity has always been the featured stone of top and high-end handsets.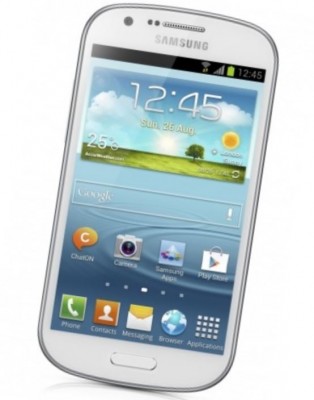 Samsung Galaxy Express Specification
Galaxy Express resembles more like Samsung Galaxy S3, except this one is bit shorter, thicker. From the design of latest Samsung phones, it appears that Samsung has finally settled on its own design and vision, and as usual as per late trend, White color is the preferred choice for Samsung. In fact, Galaxy Express looks more similar to Galaxy S3 Mini along design lines as well as along specifications. The screen size of Galaxy Express is 4.5 inch. It has resolution of 800*480 pixels on the gorgeous Super Amoled Plus display. Presence of this display makes the screen appealing, bright and more natural, but the screen resolution may not feel satisfactory in 2013, although you can't complain much for a mid-range phone. It measures 132.2 x 69.1 x 9.3 mm and weighs 139.1 g. At 9.3 mm thickness, it feels slightly thinner than s3 mini, but weight-wise, it is slightly heavier too. Galaxy Express runs on 1.2GHz dual core processor, which along with 1GB of RAM promises good performance capabilities. As usual with medium-grade phones, it has 5mp rear camera with LED Flash which can shoot 720p HD videos. At the front, we've 1.3mp camera. For storage needs, we've 8GB of internal memory that can be extended upto 32GB with external memory card. WiFi, Bluetooth 4.0, USB, MHL (for TV out), NFC are available connectivity options here.  The main touted aspect of this phone is its 4G LTE connectivity. This is economic phone with 4G features. Since, this is 4G phone, it has to hold a powerful battery and so Samsung has provided 2000mAh battery. It comes with Android 4.1 Jelly Bean OS out of box along with Samsung exclusive apps and features like Allshare, S Beam, Chat On, etc. Let's take a look at full phone specification below:
Screen Size of 4.5 inch (11.43 cm).
Display Resolution: 800x480
Display Type: , Super Amoled plus, multitouch capacitive
CPU: 1.2 GHz Dual Core processor
There is 1GB RAM.
It comes with internal memory of 8 GB.
WiFi- WiFi 802.11 a/b/g/n
Bluetooth: Yes, 4.0
Primary Camera at the rear: 5 megapixel
Front-facing camera- 1.3 MP
Out of box, it is loaded with Android 4.1 Jelly Bean OS.
Battery Juice of 2000mAh.
More here: Samsung Galaxy Express Full Specification, price
Galaxy Express Release Date, Price
LTE connectivity is network dependent feature and so the release date of Samsung Galaxy Express is country and market dependent. It depends on how fast Samsung works with network partners. In UK, Galaxy Express would start selling from first half of the year, probably from May. The price of Galaxy Express will vary accordingly based on contract and network, because with 4G LTE, you're going to get contract-locked phones usually. What may be interesting here is that although the phone may be inexpensive, the contract terms may seem pricey. Whether there will be just 3G HSPA variant of Galaxy Express or not for those markets where 4G is not readily available – can not be said, but given the prime featured 4G option with this phone, we think that no such variant would be made available, also because we've other Samsung phones with similar specifications for 3G only option. White and back are definite color options, although we may get other colors like blue, red, etc later. What's your view, feel free to put it in comments!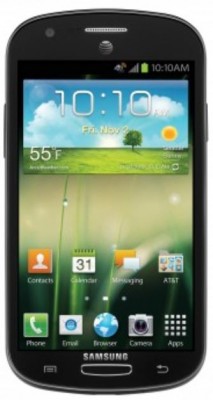 Note: The above photo is of AT&T Galaxy Express I437 which was released in November and both the phones have slightly different specification and physical dimension.