I wonder what's in store on Samsung Premiere event as Samsung is regularly revealing its new galaxy smartphones days before the event scheduled on June 2oth in London. Today, the sequel to Ace series phone has been officially launched by Samsung. Galaxy Ace 3 comes in three variants Single SIM, Dual SIM and LTE. The main difference between single sim and dual sim models is that the former comes with one sim card capability while the latter supports upto two sim cards of the same or different network. LTE variant of Galaxy Ace 3 has however few more differences in comparison to the regular model. Besides supporting 4G LTE connectivity, it also has more internal storage, slightly upped processor speed, higher capacity battery.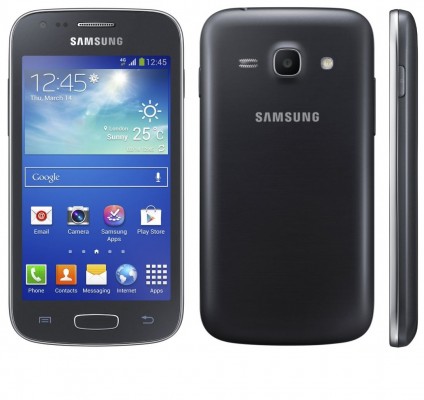 Galaxy Ace 3 Duos or 3G model has 1 GHz dual core processor and 1GB RAM. Talking about screen size, it has 4-inches display and wvga resolution of 480*800 pixels. Like the previous Ace 2 smartphone, it has 5 megapixel rear camera with flash. It sports a vga front camera also. Bluetooth 4.0, Wi-Fi, GPS, etc are other connectivity features. 3G is supported only on 1st sim card as expected, for the dual sim model. It promises 3G speed of 14.4mbps (downlink) and uplink of 5.76mbps. Internal memory is limited to 4GB, out of which, user-available is limited to 1.77GB only. Of course, the internal storage capacity of this phone is pretty disappointing. It supports external micro-sd card of max 64-gb capacity. Smart Stay, S travel, S voice, S Translator, etc are other bundled software features on this smartphone. It contains 1500mAh battery. It weighs about 115 grams.
Galaxy Ace 3 LTE i.e. 4G model has all the features and specifications similar to that of regular 3G model, except with few differences as mentioned here. It has 1.2GHz dual core processor instead of 1GHz, so a slight bump in cpu speed here. Also, the 3G speed on this device can scale upto 42mbps (downlink). The internal storage capacity is also higher in this case as it has 8GB, out of which, about 5GB is user-available. The battery is of 1800mAh capacity here which is justified given how power-demanding LTE connectivity is. It also weighs about 5 grams heavier at 120g.
Samsung Galaxy Ace 3 Price, Release Date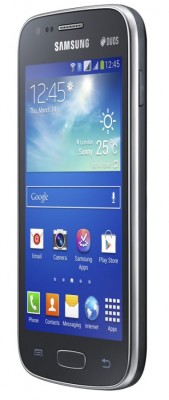 Neither Galaxy Ace 3 price nor its release date has been announced, but we're certain that it'll start selling in the market a week after Samsung's Premiere 2013 event to be held on June 20th. Specifications wise, features wise, design wise – Galaxy Ace 3 doesn't offer anything unique or truly appealing. Ace series has always been targeted at budget-customers and so we expect its price to be reasonable and competitive with the current market offering. Price is the sole factor which could either make the handset popular or just another limited launch as the market is already flooded with several smartphones matching similar specifications. In fact, Samsung itself has several android smartphones currently selling in market with little variation of specs among them. Galaxy Ace 3 Duos model will be released in India also. The scenario in India is more interesting as Indian smartphone market is witnessing heavy and aggressive pricing from domestic brands, like, Micromax, Karbonn, Lava, etc, and these local brands are already gaining popularity in budget-segment.
A Quick Recap of Galaxy Ace 3 Specifications
Screen Size of 4 inch (10.16 cm).
Display Resolution: 800x480
Display Type: , capacitive
CPU: 1GHz Dual Core processor
There is 1 GB RAM.
It comes with internal memory of 4 GB.
WiFi- Wi-Fi 802.11 b/g/n
Bluetooth: Yes, 4.0
Primary Camera at the rear: 5 megapixel
Front-facing camera- 0.3mp VGA
Out of box, it is loaded with Android 4.2 Jelly Bean OS.
Battery Juice of 1500mAh.