These are the lastest vertu phones and tablets.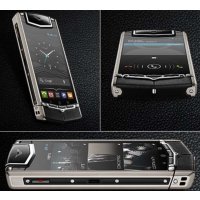 featuring 1.7GHz Dual Core Processor Speed, 3.7-inch Screen Size, with 800x480 pixels, capacitive multitouch,.
Screen made of Sapphire's crystal making the glass 4 time stronger than on the most smartphones.
The phone's body is made of hand-polished grade 5 titanium alloy.
handmade in England.
Symphonic sound, tuned in collaboration with
Bang & Olufsen, with musical punctuation
from the London Symphony Orchestra.
Special and exclusive Vertu Concerige services including invitations to exclusive high-profile events.
It's a highly premium phone.