6 years have already passed since the release of last PS console i.e. PlayStation 3. Sony has repackaged the same in slimmer shape and form time to time, but has not revealed its plan to unveil next-generation gaming console i.e. PlayStation 4, until recently, when Sony has officially announced PlayStation-related event on February 20th with title – 'See the Future'. It's not official from Sony whether a PlayStation 4 will be announced at the event, but given the video teaser, we do believe such announcement in pipeline. So, mark your calender for Feb 20.
The video teaser (embedded below) for the event hosted on Sony's official PlayStation channel on YouTube has not a lot to say, but tease upcoming game console. In the video, you can see PlayStation familiar controller buttons and design with lots of sparkles and light. Does that hint to light-filled controllers? Are we going to get attractive controllers with light and colors control based on the game being played? This seems to be interesting concept, doesn't it? Presence of controllers button also hint to a possible PlayStation 4 announcement. Although, we don't expect the gaming console to be released instantly after the announcement, but if announced at Feb 20 PlayStation event, expect PS 4 to arrive in holiday season of this year. Things have paced at good speed as Microsoft has reportedly also come near to announcing its next-generation xbox console possibly named xbox 720. Sony had released PS 3 about 1 year later than xbox 360 and this made it hard to catch up with the gaming market. So, this time, it appears as if Sony is prepared to launch PS 4 before the release of next xbox console. Reports also cite invitation sent to company's investor, which further adds strength to our expectation of PS 4 release.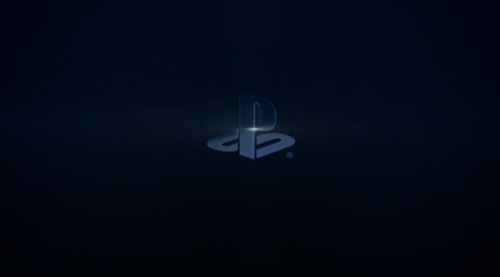 What's interesting here is that Sony is working to improve social aspect of gaming in PS 4, as reported by WSJ. Rather than competing in race to more powerful hardware, the company is keen to implement more social gaming into PlayStation 4. Lately, Sony has acquired GaiKai, cloud gaming service. So, move towards social gaming seem rather justified in wake of world's inclination towards internet and virtual socialization. In fact, Sony was very close to removing optical drive from next-gen PlayStation, but given huge and increasing game filesize and poor internet connectivity in many parts of the world, the company scraped its plan and chose to go with physical medium for now. When it comes to hardware, it has been reported (from anonymous sources) that the CPU and GPU could be of AMD.  The new chip will be based on different architecture and technology, which will make backward compatibility with PS 3 games difficult or impossible as PS 3 is based on Cell chip which was developed jointly by IBM and Toshiba. This also means that Nvidia GPU will no longer be there on PS 4. You should take these specification reports with pinch of salt as nothing is confirmed as of now.
The title for the event – See the Future – also suggests that we may just see a teaser or trailer on what's to come on PlayStation 4 and a rather future release date marked for 2014, instead of this year. Lots of sparks and lights in the event teaser also hint to some kind of augmented reality implementation in PS 4 as Microsoft recently showcased Microsoft Illumiroom concept which may be earmarked for xbox 720. With increasing gaming on portable devices like smartphones, tablets, and fall in gaming console business, Sony has to come up with innovative concept and new immersive ways of gaming to distinguish PlayStation 4 from all other options. Stay tuned with us for more PlayStation news and gaming consoles information.