What's in store for us from OnePlus, and more specifically speaking, Oneplus 8 — Indeed, the burning question and the excitement that Oneplus puts forth is worth exploration and to aid in this journey, this author, yes, me, the one who is eager to compile all the rumors, facts, reports gathered so far for your feastful eyes here, asks you to connect with this blog via our Facebook page so that you could get it first, the latest tidbits on your favorite upcoming smartphone.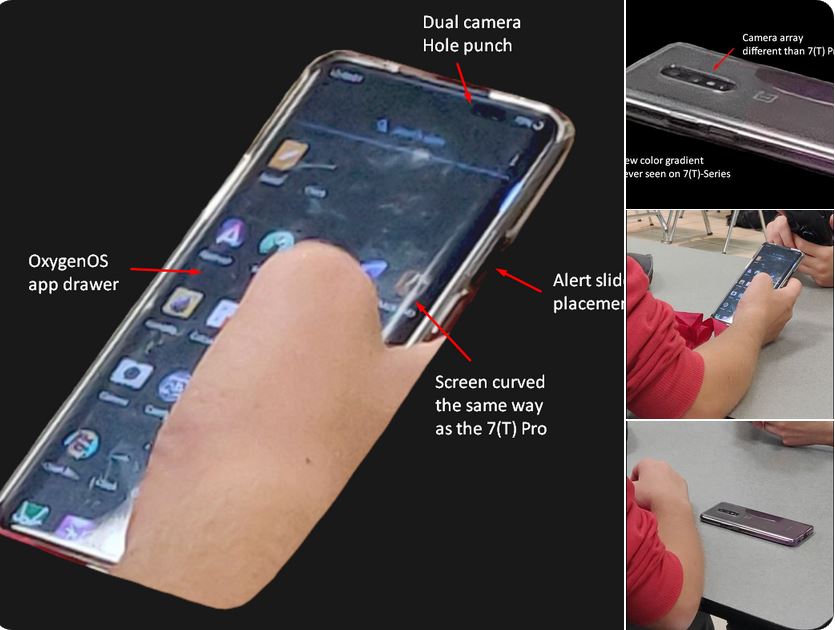 Oneplus 8 Release Date, Price
Before stretching my legs further, let me tell you of the time stretch that you have to bear with to see Oneplus 8 in actual i.e. the release date on Oneplus 8 and Oneplus 8 pro is supposedly May, 2020. Well, I can not yet pinpoint the exact date on your calendar because nobody knows yet. But history has taught us and based on the past indications(Oneplus 6 was released on 6th May, whereas Oneplus 7 was released on 14th May), The month of May, 2020 is when Oneplus 8 will be launched officially. To give you additional hope, I can go on to say, it may be even launched earlier than May, but definitely not later. Let's not ponder much over pricing. Oneplus 8 price and the price for Pro variants would remain almost the same as the launch price of Oneplus 7t and 7t Pro.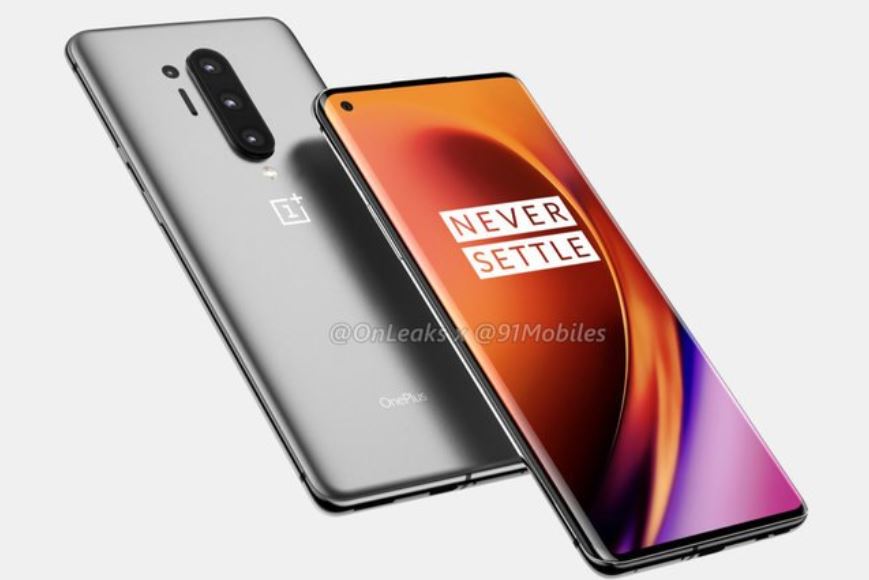 Oneplus 8 and Oneplus 8 pro Display Features
Display has become more important for Oneplus company and they've started putting serious effort on display optimization and upgradation and that's why Oneplus 7t came with 90hz display. Higher refresh rate is a definite feature for the upcoming smartphone from Oneplus as the brand did focus heavily on display refresh rate in advertisement. Hence, Oneplus 8 will feature 90hz display, whereas Oneplus 8 pro might even take it a notch higher by putting in 120hz display. Though 120hz display is not very likely to happen, the though of it can not simply be discarded yet.
Super Amoled Display is also another definite feature. Full HD display will likely remain on Oneplus 8 and 2k display on Oneplus 8 pro. 4k display is not in the news or rumors, yet, and more likely won't be. HDR10+ supported display is also in the list of rumors and we have reasons to believe that this might be true.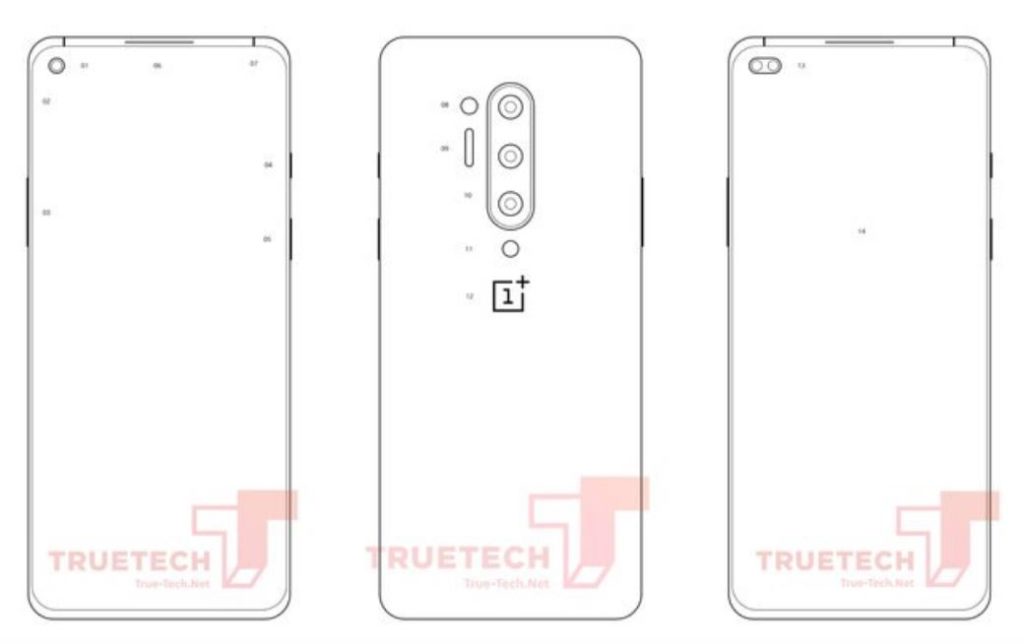 Oneplus 8 will also have bezel less curved display with punch-hole on the top-left corner to house front-facing camera. Yes, the dewdrop, teardrop notch or whatever you call it, is going. Oneplus 8 pro might retain pop-up camera (in my opinion, it will), though rumors suggest punch-hole display for both the variants. Dual front-facing camera housed in pill-shaped punch-hole cutout in display is also suggested via rumors, though in Oneplus 8 pro. Not retention of pop-up camera in favor of wireless charging and waterproofing is one supposedly valid argument.
Oneplus 8 Camera
Camera is one area where though Oneplus has made significant improvements with each iteration of its flagship model, it has not yet achieved critical acclaim for the best camera tech in smartphone. In Oneplus 8, Quad-camera setup is rumored along with dual-tone flash and laser focus.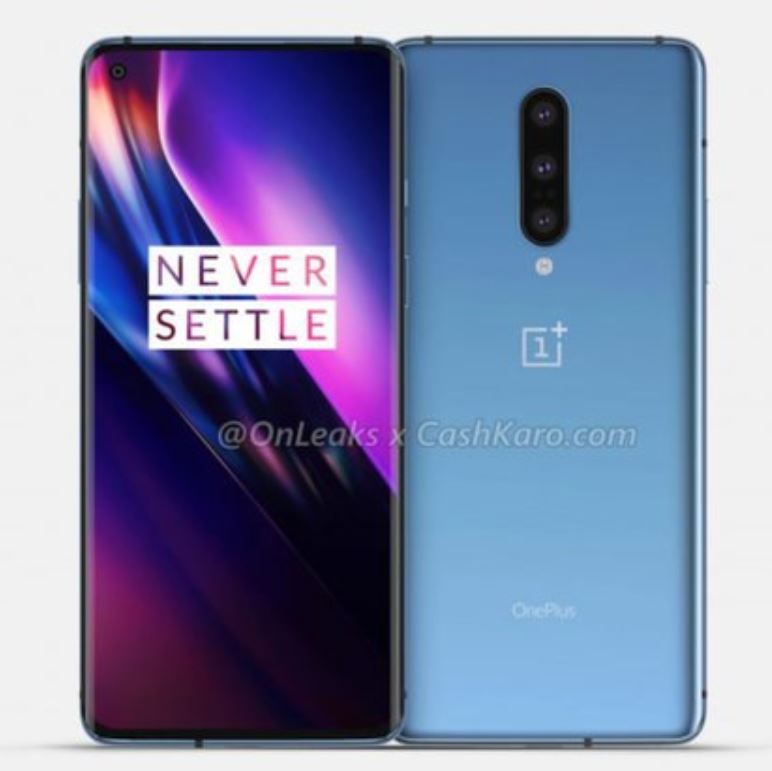 Oneplus 8 Specifications and Other Features
Snapdragon 865 Chipset – This is something even you readers are aware of. Oneplus always ship their flagship with the latest and the mightiest chipset from Qualcomm. Snapdragon 865 chipset is reportedly 20% faster than Snapdragon 855 as per early reports.
5G– Oneplus 8 will come with 5G Support. Here is why – Snapdragon 865 chipset doesn't have inbuilt modem so any handset manufacturer looking to use this chipset will also have to buy 5G modem and integrate it. So, 5G is most certain for Oneplus 8 and 8 pro.
Wireless Charging – This is something that Oneplus can no longer ignore as it has been long-demanded by its fans and customers. So we'd expect wireless charging to be most likely present in Oneplus 8 or pro variant.
Waterproof – Not so sure yet, but it has also been in demand from quite some-time. Oneplus is a brand that do pay heed to its user-base and thus waterproof Oneplus 8 will no longer be just a wish.
Latest Android OS 10 – Yes, Oneplus has maintained reputation of sleek and fast Oxygen OS with latest android OS.
Also, Beside the two top variants i.e. Oneplus 8 and 8 pro, I've also heard rumors of Oneplus 8 lite variant, and a wearable. More about this in a separate post.
More to be updated as more news come in. Bookmark this page as we'll regularly update it.