Nvidia has established its strong foothold in mobile industry with its tegra line of processors, and the recently revealed Tegra 4, claimed to be the world's fastest mobile processor. At CES 2013, more fruits are coming out of NVIDIA's basket – revelation of Project Shield which is handheld gaming device with 5-inch screen and xbox-like controller attached.
Nvidia Project shield is portable gaming device boast of performance and graphics features offered by the newly launched Nvidia Tegra 4 chipset. The display has screen size of 5 inch. It is HD(720p) retinal multi-touch screen display. Speakers are built right onto the game controller which Nvidia claims to deliver high fidelity sound with bass and immersively optimized for gaming experience. The controller is full-sized console-grade, with two joysticks, D-pad, ABXY buttons as well, alongwith several other buttons. 802.11n 2×2 MIMO WiFi ensures low-latency and ultrafast wireless gaming and streaming purposes. It comes with android Jelly bean os on-board without any skinning. It has access to Google Play Store which means you can install all android apps, along with android games. Experience all your favorite android games on Nvidia Project shield using physical controller. Furthermore, the device has access to Nvidia Tegrazone which features certain exclusive games.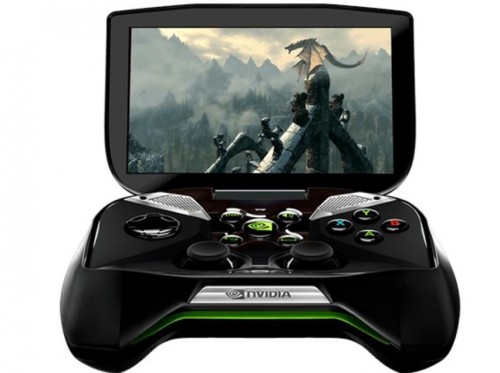 You can even stream games from your GeForce GTX 600+ GPUs powered pc via WiFi and play those games from the comfort and portability of project shield. For this, not all Nvidia GPU is compatible. GPU: NVIDIA® Kepler™-based GeForce GTX 650 (Desktop) or GTX 660M (Notebook) or higher are compatible only. Moreover, for the best performance, your pc should be connected to dual-band/ MIMO router.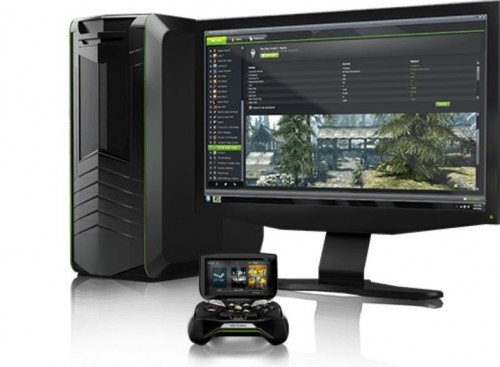 The price of Nvidia Project Shield has not yet been announced. The release date of Nvidia Project Shield is scheduled to be in Q2, 2013. It'll be initially released in US and Canada, with other countries to be marked later. Wireless streaming support from shield to TV will also be added. Tegra 4 is capable of 4k video support. The controller is affixed to the display, so the device can not double up as a 5″ tablet or smartphone, which is disappointing. Whether this android based portable gaming console from Nvidia will be hit in the market or not – Time will tell, but if you ask me, I'll say – Why do we need a separate device like this when our 5-inch smartphones can double up as handheld gaming device. Of course, for hardcore gaming experience, we can use wireless gaming controllers with our smartphones as well. Anyways, lets see how Nvidia Project shield presents itself at the final time of release.