Rumor mills never run out of fuel. It keeps progressing. It was in news a lot earlier that Nokia had been planning to launch a tablet based on Windows RT, but Microsoft Surface came out and Nokia abandoned its plan to launch Windows tablet. Now months have passed since Surface launch, it seems that Nokia is back on its project to build a better 10-inch Nokia Windows RT Tablet. Microsoft Surface RT is really a nice tablet, appraised by customers, but it couldn't catch with Apple's iPad due to lack of apps for Windows RT OS. Nokia has been consistent in its support for Windows ecosystem with Windows phone devices, and now as it appears, going for Windows tablets as well. Although, the rumors strictly deny making of Windows 8 based tablets by Nokia. It'll be another Windows RT tablet.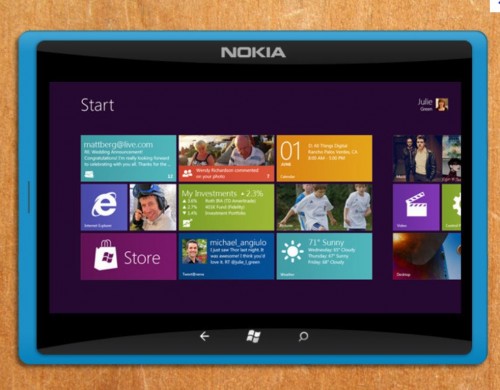 To add to the list of prospectively interested manufacturers, let me pronounce HTC. It has been in reports that HTC is also working for launch a 7-inch HTC windows RT tablet and a 12-inch tablet. HTC 8X is already aesthetically designed and highly appraised windows phone 8 device. It has also been heard that CEO of Microsoft and HTC have been sitting around a table in closed room recently. Earlier, speculations held that HTC will be producing Windows 8 tablet as well, but the cost of windows 8 tablet exceeds $1000 price marks, hence HTC is envisioning just Windows RT tablet, possibly in two variants, each with different screen size. It's rather interesting to see 7-inch windows tablet as we've not seen one from any brand, including Microsoft. If the rumors go close to the footpaths of reality, expect a formal announcement probably at MWC, Barcelona, 2013.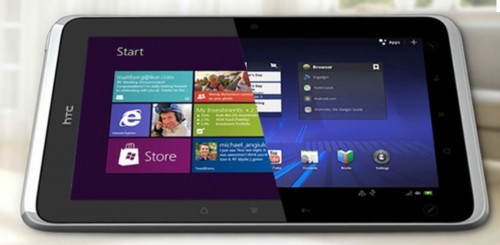 Windows RT is relatively new platform, and is yet to establish itself in the tablet niche. Windows 8 tablets are promising for everyone who has used windows OS, but the major concerns with win 8 tables are its higher price, heavier form factor and compromised battery life. As a consumer, my thoughts go with aspiration of a more affordable, lighter windows 8 tablet with good battery backup. Well, if you're confused, you must know the differences between windows RT and Windows 8 Your thoughts in comments please!