Nokia Asha 501, then Lumia 928 with Xenon flash, it looks like Nokia has come forward with its sleeves rolled up to put up a more effective presence in media as well in markets these days. Few hours ago, we've witnessed yet another announcement – Nokia Lumia 925 (it's something between 920 and 928, it really is). What's interesting about Nokia phones launch is that most of the times, they do reveal about pricing scheme and a price point that we're looking at. Nokia Lumia 925 will be released in June and will start selling at 469 Euros. It's prices in other markets will vary and so its availability, but at least we do have a clue about its price when it's going to launch in our own country (talking about my readers also here). So, now that we know little something about price and release date of Nokia Lumia 925, let's move on to what this phone offers.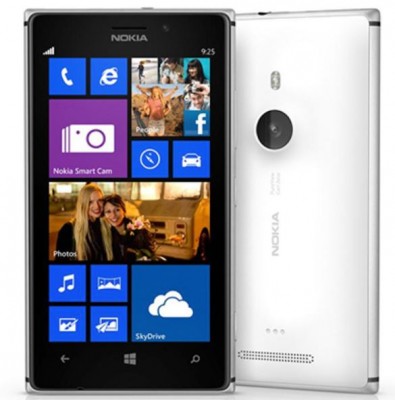 After writing so much about top Lumia phones' launches, one thing that has been impressed on my mind is – How Nokia cares about camera capabilities of its phone and How every time, more focus has been made on camera.
In fact, we all love and admire Nokia phones. I believe we do have a soft corner in our heart for Nokia, but when we go for our next phone shopping, we simply don't listen to our heart, do we?
As I was speaking about Nokia and Camera, I do wish that if for this time, I get something different, something No-Cam speech. I see outright response of many users, gadget lovers. I understand their feelings –
still stuck on dual core?

Get over it, it's not the best, Nokia!

Camera is 1% of my phone's usage. The rest is 99%. For Nokia, camera is 99%, the rest is 1% :P
And of course, there are arguments in favor of Nokia, like Windows phone doesn't need that horsepower that Android seeks (with me being a little skeptic over this feeling). Anyways, Nokia isn't gonna do android. So, let's move on to see what Nokia Lumia 925 touts of or about:
Nokia has added bells and whistles to its design. For the first time, a Lumia phone has aluminum frame. With metallic structure around, it's weight has decreased by about 50gram in comparison to Nokia Lumia 920. Also, this Lumia phone is thin at is has just 8.5mm thickness. Not that Lumia phones just received premium finish, Lumia 920 felt premium by build quality and so Lumia 925 has just added to the score of premium build and feel. The CPU, RAM, GPU are all similar to Lumia 920 with Snapdragon dual core 1.5GHz processor, 1GB RAM. 4G LTE is also there.
The display is of 4.5-inch and it's Amoled screen so expect deeper blacks. It also touts clearBlack technology and super-sensitivity for glove-fingers usage as well as high brightness mode for greater legibility in sunlight or intense light conditions. The display is protected by Gorilla Glass 2.
The camera is of 8.7mp with OIS, PureView technology (the same that is there inside last year's Lumia 920) and dual-LED Flash capable of clicking great photos and shooting Full HD 1080p videos. Moreover, Nokia has added sixth glass element to the five-lens Carl Zeiss array in this PureView Camera that is meant to further increase sharpness of images. It comes with a new Smart Camera app that brings Best Shot, Action Shot, Motion Focus, etc modes to this phone. This app will be available to other Lumia phones as well. On the front, there is 1.2 megapixel camera with 720p video recording support as well.
Wireless Charging support is not there inbuilt unless you add wireless charging cover on the back.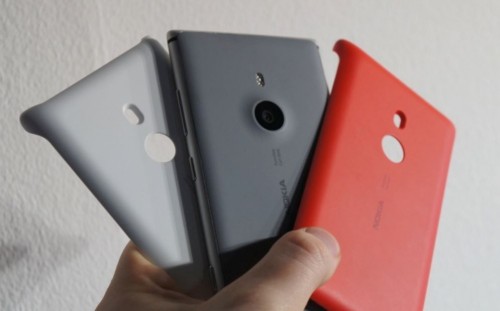 Nokia Lumia 925 Price, Release Date
The price of Nokia Lumia 925 is set at 469 euros (around $609). The release date of Nokia Lumia 925 is scheduled starting June, 2013 in Europe(UK, Germany, Italy, Spain) and China. Vodafone, O2, Three network carriers have officially confirmed on launching this device on their network. This phone will also be released in US (T-Mobile) and other parts of globe but we don't have more info on its availability and release date schedules in other markets. So, our Indian readers, we don't know when Lumia 925 will be released in India, but one thing for sure that it's not going to come in India anytime soon. It'll be available in black, white, yellow and red colors. Well, we can't actually comment on whether this will be the best buy or not, because this is a Windows Phone and windows phone certainly doesn't click well with android phone lovers, does it?
A quick recap of Nokia Lumia 925 Specifications
Screen Size of 4.5 inch (11.43 cm).
Display Resolution: 1280x720
Display Type: , Amoled Display, ClearBlack, PureMotion HD+, Gorilla Glass 2 Protection
CPU: 1.5GHz Dual Core processor
There is 1 GB RAM.
It comes with internal memory of 16 GB.
WiFi- yes
Bluetooth: Yes, 3.0
Primary Camera at the rear: 8.7 megapixel
Front-facing camera- 1.2mp (720p video recording)
Out of box, it is loaded with Windows Phone 8.
Battery Juice of 2000mAh.
More here: Nokia Lumia 925 Full Specification, price