AT MWC event, Nokia has not only revealed its cheapest windows phone 8 device – Lumia 520, but also Nokia Lumia 720, mid-range windows phone 8 device targeting medium-budget phone buyers. This phone has ClearBlack display of 4.3 inch screen size protected by Gorilla Glass. The screen resolution of this windows phone is 800*480 pixels. It is powered by 1GHz dual core Snapdragon processor and 512mb RAM. It also comes with NFC so windows phone 8 wallet is supported in Lumia 720. You can also add wireless charging functionality by adding optinal snap-on wireless charging cover accessory. It has WiFi connectivity for faster wireless access along with 3G. It also has front camera for video calling. Front camera is of 1.3 megapixel while the rear camera is of 6.7 megapixel. The front camera has wide angle HD lens. The rear camera has f/1.9 and it captures more light making the images bright even in bad lighting conditions. Nokia is touting more of the camera and imaging capabilities of this phone, although the camera here is not PureView camera as in Lumia 920, but the camera here is certainly better than average camera you see in smartphones. It has battery of 2000mAh capacity. Here goes the full specifications: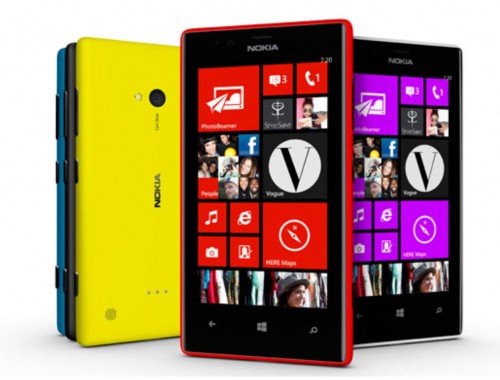 Screen Size of 4.3 inch (10.922 cm).
Display Resolution: 800x480
Display Type:
CPU: Dual-core 1 processor
There is 512 MB RAM RAM.
It comes with internal memory of 8 GB storage.
WiFi- yes
Primary Camera at the rear: 6.7
Front-facing camera- 1.3mp,
Battery Juice of 2000.
More here: Nokia Lumia 720 Full Specification, price
Nokia Lumia 720 price, Release Date
The release date of Nokia Lumia 720 is scheduled for q1, 2013 in Hong Kong, Vietnam and Singapore whereas in broader markets like China as well as key markets in Europe, Asia, Africa and India, Lumia 720 will be available starting q2, 2013. Nokia Lumia 720 price is set at EUR 249 ($330USD). Lumia 720 will also be released in India as confirmed here and the price is expected close to Rs.18,000 INR. If you're looking for windows phone 8 device with good camera, you might want to consider Lumia 720.