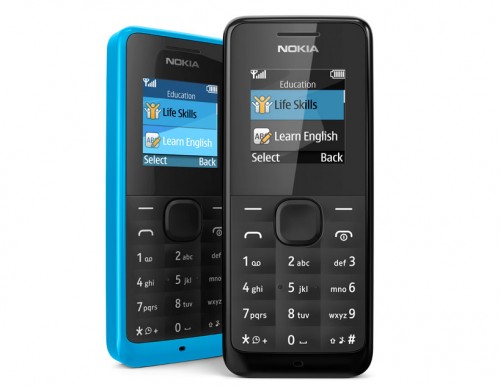 At the recent Mobile World Congress, Barcelona, the Finnish mobile giant 'Nokia' has launched their new $20 (INR 1200/- Approx.) candy bar handset Nokia 105. It is simple in design & specs, an entry level handset having keypad and easy to use features. GSM 900/1800 band supporting Nokia 105 is announced with single SIM slot and will be targeted to the consumers of China, India, Indonesia. It is basically focusing on its big battery standby duration of 1 month. This entry-level phone has simple keypad, measures 4.21 x 1.76 x0.56 inches, weighs around 70 gm. Body is made of quality plastic, its display is clear & bright incorporates a screen size of 1.45 inch (~125 ppi density) having 128 x 128 resolution.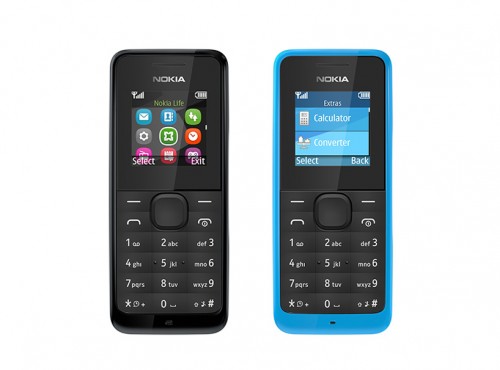 The days of low budget phone with basic functionality are not over. By launching this device, Nokia's full attention is towards the price and its battery stand-by time as Nokia is claiming 105 would last for 35 days after a single full battery-charge, which is quite impressive. Nokia is considering this as a "basic back-up phone" which will serve the problem of not having another handset if today's high end smartphones crash. We cannot think of having a simple VGA camera at this low cost. You will be surprised to know that 105 handset is designed with dust and splash proof pillowed keypad, no external buttons except of a Power button.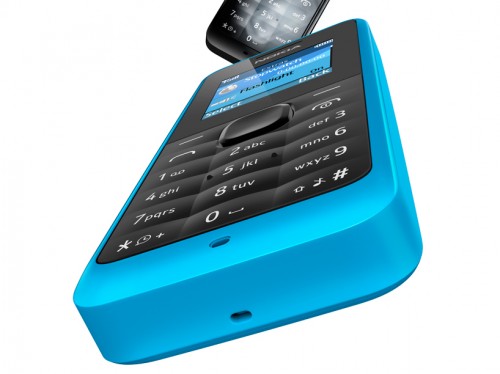 This simple handset is reliable, functional and very handy. According to one of the Nokia spokesperson, "this phone was created for offering basic usage – phone calls and text, coming handy with a month long battery standby at desirable low price". Nokia 105 will hit the market in April with built in FM transmitter and a torch light. There will be no memory card slot, no Bluetooth, no multimedia support and no GPRS or Edge. There will be few Java enabled games for the leisure, Digital clock, calendar, calculator, converter etc.  The phone book of Nokia 105 is capable of saving 500 contacts which is good as a back-up device and the capacity of internal memory is only 8 MB, USB slot is there but only for charging the phone. This device will come with an option of 2 colors – Black and Nokia's signature Cyan shade. Li-Ion 800 mAh battery (BL-5CB) battery will boost Nokia 105 to give you a month stand by after a single recharge.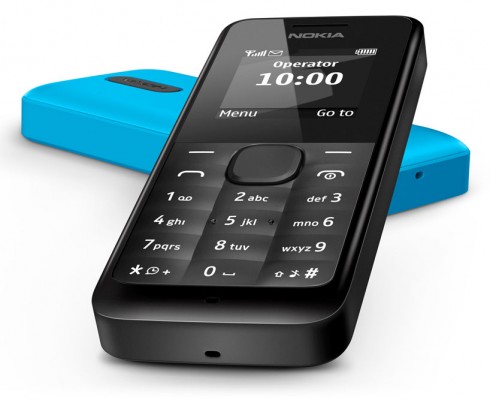 In the past era of phones, Nokia was the only fast-racing horse in all segments of mobile industry; but not now. They have focused their eyes towards the high end segment where they have only Lumia series and they have already lost ground to Samsung, HTC and Apple. Nokia finally realizes not to abandon the lower end handset market as these days it is an important segment and needs to be dominated again as we all know. Nokia 105 will come to India very soon.