PlayStation 4 and Xbox 720 rumors and leaked reports run side by side. As things progress on Sony's side, so do on Microsoft's side. With the future of PlayStation likely to be announced on February 20, next generation xbox console is expected to be announced at E3 gaming event, this year. A new report has surfaced which further adds more strength to the rumors that have been running for quite long, that upcoming xbox will not allow used games to work. As per the new report, Xbox will have anti-used game system which will prevent used games from working. As per this system, when user inserts disc into the console, he/she'll be prompted to activate the game online. If the game has been used before on some other console, the game will fail to activate and so will not be able to be used on that console. This may also work with some sort of tying with xbox user account. Not only is this designed to deter game piracy, but also destory second-hand gaming industry. Furthermore, this news doesn't feel right among gamers.
Xbox 720 will have AMD CPU as is the case with PlayStation 4. Which machine will be powerful – this is not something to discuss at this moment, but we can certainly expect the next-generation gaming console to be much powerful and advanced, because of the fact that these machines will have to last another 4-6 years before retiring. Recently, Microsoft had demoed illumiroom gaming concept and that particular concept may eventually see the light of the day in Xbox 720. If it happens, it will really change the way we've been gaming before. It'll also open doors to futuristic real-virtual deeply blended gaming.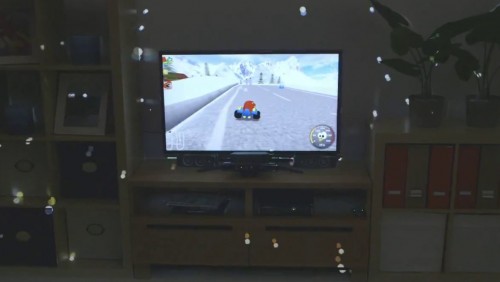 xbox 720 is likely to be announced at E3 event and it will be released probably in the last quarter of 2013 if things go right by Microsoft's cards. No news or pricing of new Xbox. PS4 is to be priced around $400 according to a report we just published. We hope Microsoft to price Xbox 720 in friendly quotes. So, keep reading our blog for regular game news and updates.