Microsoft wanted to launch the Surface Pro in January 2013; however, things did not go according to their initial plan. Now, Microsoft has announced that the Surface Pro will be released on 9th Feb.
The Surface Pro will not be launched in multiple countries on the same date. Microsoft plans to launch the device first in US and Canada and then it plans to roll out Surface Pro in other countries of the world. This is a smart move from Microsoft which allows them to receive initial feedback from US and Canada users before offering it to people from other countries.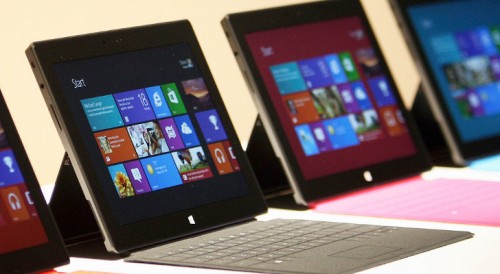 Microsoft made a mistake in UK by confusing the people on the release date of Surface. It was first informed by Microsoft that Surface would be arriving in UK in 26th Oct' 2012. Later on, it was known that Microsoft had only shipped the product and it was not the delivery date. Microsoft compensated for their mistake by offering £50 as free gift cards to the people who were affected.
The Surface Pro is the Full-fledged version of the Microsoft Surface tablet. The device is going to run on Windows 8 Pro. In October 2012, Microsoft had released Windows 8 RT Surface tablet. The RT version is a stripped version of the official Windows 8 OS. It does not allow users to install most of the popular Windows programs and it was powered with ARM CPU. The device only managed to receive moderate reviews and sales.
The Surface Pro has the same design as you can see on Surface RT. However, the Surface Pro appears to be thicker and heavier than Surface RT. It measures 275 x 173 x 13mm and weighs 907g. The RT device could not run most of the apps. However, Surface Pro powered with Windows 8 Pro and intel core i5 CPU will allow you to run even the most demanding software on it.
Microsoft is offering two versions of their newest tablet device, namely a 64GB and 128GB device. Both are priced $899 and $999 respectively. The tech specs of the device prove that it is a much better device compared to RT. The Surface Pro is powered with full version of Windows 8 which was not available with its predecessor. It supports Touch and Type covers as Surface RT.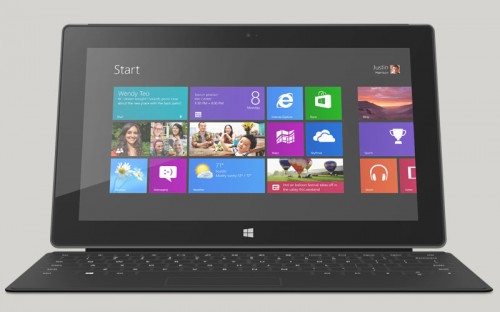 The Surface Pro is blessed with a 10.6-inch display screen along with Intel Core i5 (dual-core) CPU which delivers staggering performance. The 10.6inch multi-touch support capacitive display offers 1920 x 1080 pixels resolution. It packs in Intel HD Graphics 4000 and 4GB RAM. The onboard camera supports 1080p HD quality video recording but there is no camera flash and it lacks autofocus feature. As far as connectivity is concerned, it offers v4.0 Bluetooth, Wi-Fi, v3.0 USB and TV-out.
Surface Pro is surely a promising tablet from Microsoft. Microsoft plans to roll out several accessories for the Surface Pro such as a touch-sensitive mouse and three kinds of Touch Covers. For those who want to purchase the all new Surface Pro powered with Windows 8 Pro can visit Microsoft's online store, Best Buy and Staples. The release date of Surface Pro in India is not confirmed nor we've any info regarding the same, but lets hope for good!