Last year's Microsoft Surface RT and Surface Pro instilled wave of competition among windows hardware manufacturers and showed Microsoft's ability to be better at hardware in addition to its software prowess. With the release of new Intel processors, Surface RT and Surface Pro is to undergo refresh today as Microsoft is hosting launch event for announcing the same.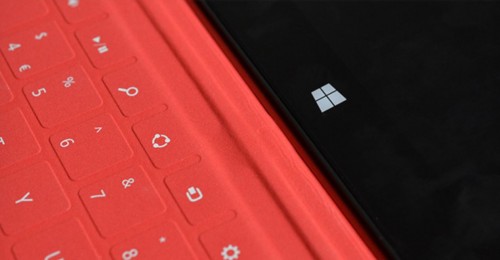 The question is why Surface RT? Manufacturers like Samsung has also discarded RT line, in fact, no manufacturers are really much interested in producing products based on Windows RT. Microsoft had already reported loss in this segment earlier. Surface Pro 2 is prospective device as it gives user full Windows and enough horsepower to run classic and modern apps, but the main concern last year had been about battery backup. Fortunately, this year, things are expect to change with the new 4th Generation intel core processors which gives more performance on low power requirements.
The launch event is scheduled to start at 10:30AM ET / 7:30AM PT / 3:30 PM GMT / 9:00 PM IST on 23rd September, 2013. Reportedly, there will be no livestream. Apart from Surface 2 tablets, some new accessories like a power cover or docking station, etc, will be announced. There is no scope for a Surface Mini kind of product. The design is also expected to remain similar to the last year's, though, some new adjustments and hooks may be added to the design to account for more flexibility and portability, convertibility as these windows tablets are seen as hybrid systems.
As per leaked info and rumors, Surface 2 RT will be powered by Nvidia Tegra 4 and will feature 1080p display. It'll provide 8 hours of battery backup and the power cover accessory will further boost its battery juice. It's also expected to be released in two color variants – White, and Black. Also, Microsoft is planning to drop "RT" from the name, making the final product be recognised as Surface 2.
In Surface Pro 2, Microsoft might add more RAM, upto 8GB. Haswell processor will power the device. This will lead to better battery life, but not by high degree. It'll also sport 1080p display. The kickstand will have two adjustable points to allow it to be used in laptop mode or comfortably in uneven surfaces.
The release date and availability is expected to start from October 18th October, the day when Windows 8.1 will be released.
Stay tuned with us as we'll keep you updated with more details!