Micromax is readying 4G LTE-enabled android smartphone which would be compatible with Indian 4G operators and might launch the same by December, this year. In an interview published on TOI, Micromax co-founder Rahul Sharma acknowledged the company plans to establish itself as key player in LTE segment in India. Mr Sharma said that they want to make their devices ready for 4G rollout so that when Voice over LTE is rolled in India (probably by second half of 2014), consumers's handsets would be ready for the same. Of late, we've also witnessed leaked details of rival domestic company's, Xolo LT900, 4g-enabled android handset. In India, TDD-LTE is the prevalent technology for 4G, unlike FDD-LTE in US, UK. In fact, all top smartphones from Samung, LG, Sony, HTC, etc are not TDD-LTE compliant. But as 4G momentum is gaining in India, 2014's flagship of these top smartphone companies would certainly be ready and compatible with India's LTE networks (Samsung Galaxy S5, LG G3, etc).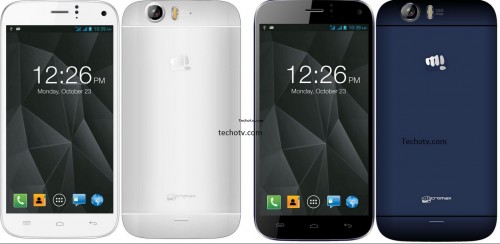 In the interview, Mr Sharma also acknowledges that the company has been working on Micromax Windows Phone and will possibly be ready to launch the same in mid-half of the next year i.e. 2014. Micromax has already established itself in budget-segment of android smartphone market in India. The company is also eying potential of Windows phone platform and plans to enter the budget-niche of this platform as well. A lot is happening within Micromax these days as the company is stretching its potential market reach to other countries like Russia, Romania, etc, in addition to Indian subcontinent like Nepal, Bangladesh, Sri Lanka, etc. Nokia is already the no.1 dominant windows phone manufacturer and is far more trustworthy, reputed and reliable. Hence, Micromax's plan to enter Windows phone market might not go that well as it did in android phone market.
Micromax is also readying its manufacturing facility in India so that the company could build some products on its own instead of just assembling or importing products from China. Past week, Micromax launched Canvas Turbo, full hd quad-core android smartphone, and also roped in Hugh Jackman as its brand ambassador.