It appears as if a lot is happening at Micromax as the company signs up the popular wolverine Hollywood star, Hugh Jackman, as its brand ambassador. This is a sign of Micromax going global as the company strives to achieve recognition in international market. According to recent report from IDC, the company has 22% share in Indian smartphone market, trailing behind Samsung which is the no.1 player in smartphone market. Micromax has also recently struck a deal with Aircel to provide bundled operator offers on its smartphones and usb dongles.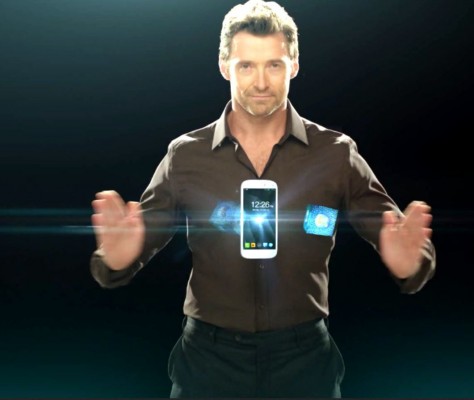 Micromax has also released a teaser video of its upcoming Canvas A250 smartphone, known as Canvas Turbo, featuring Hugh Jackman. He expressed his delight on association by saying:
I am extremely thrilled and honored to be part of the Micromax family. I am a huge lover of India as it is one of the most exciting countries in the world and we also share our love for cricket. Phones are genuinely time saving devices that can help you live a better life while juggling around with different situations. The new Canvas phone from Micromax is a leap in innovation with great sense of fun and amazing features that helps me balance my work with all the different roles that I play in my everyday life.
Shubhodip Pal, Chief Marketing Officer of Micromax, stated his pleasure on working with Hugh Jackman as the brand ambassador and cited him as symbolic to aspirational, reinventing and fearless persona of the brand Micromax. Mr Pal stressed on Micromax's plans to expand globally and the aggresive marketing campaign they're going to do with the upcoming Canvas Turbo smartphone.
Micromax CEO Deepak Malhotra has resigned to join Pearson as new managing director for its Indian business. Mr Malhotra served from December 2011 till date as CEO of the company. Micromax has not yet announced its new CEO, but as forseeing the company's future plans and expanding footprints, we hope that the company will rope in someone with more of the international outreach.
Micromax Canvas Turbo is decidedly going to be serious launch from the brand. It'll come with 1080p display, 13mp camera, quad-core or the new Octa core MediaTek processor, etc. The company has not announced any definite details about its release date. We don't have more details available at the moment, but we'll keep you updated with whatever tidbits we get access to.