Bad news for the newly launched Micromax Canvas HD A116's fans & followers as the company has declared delayed availability due to some 'procedural issues'. Micromax has launched its new smartphone under the Canvas series last month and was available for pre-booking on Micromax's retail online partner Snapdeal.com website at INR 13,999/- from 14th of February as a Valentine Day offer. This online store had got a huge response and according to them they have sold 3,000 devices on that day and made a total of around 10,000 pre-booking of this new Micromax Canvas HD device.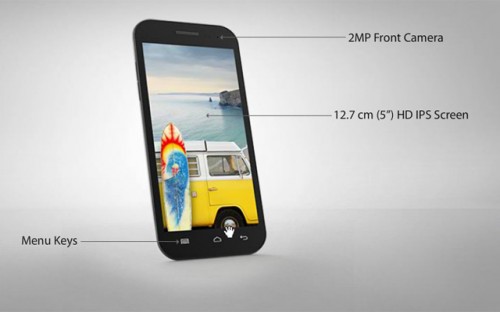 Briefing to the reporters, one of the Micromax spokesperson added that the Micromax Canvas HD A116 was world's first device packed with Mediatek's MT6589 Quad Core 1.2 GHz Cortex A7 chipset that they had launched and because of the over-whelming customer response it will take a while to scale up on its commercial production. But, we have an insider that told us that the China Company with whom Micromax had made the contract of manufacturing Canvas HD A116 units, were facing production issues as that China Company never had anticipated this type of customer hype could be possible and they have now confirmed Micromax that the production of such huge shipments will take some time.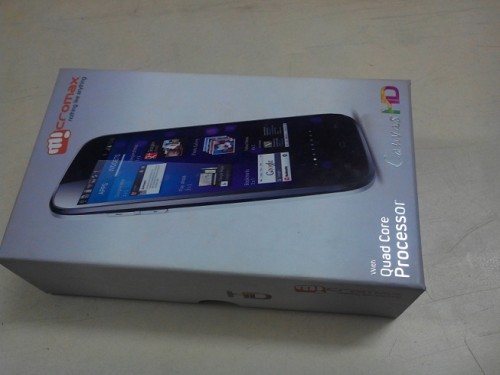 According to Micromax officials, buyers who have already pre-booked this smartphone on Snapdeal.com will be getting their new devices by end of this week as the devices will be delivered on a "first come first served" basis. They have also assured that others who had not got the opportunity to pre-book the devices before will be able to purchase from the open retail market across the country before the end of March this year.
If the above news put a smile on your face, then this update can blemish that as the price of this smartphone has been also increased from INR 13,999/- to INR 14,499/-. The retail partner of Micromax, 'Snapdeal.com' has already put a statement regarding the price increase on their official Facebook page. The reason behind this price hike is described as the recent increase of custom duty by the Snapdeal.com officials and they have also apologized for this delay & notified whether any customer does not want to wait for the pre-booked Canvas HD A116 for any reason, then the company will refund the booking amount at the earliest. The retail partner has also assured those consumers who have already pre-booked their devices previously don't have to pay any extra money and they will be getting it for the original pre-booking price of INR 13,999/-. The customers who will be booking Canvas HD A116 as soon as the shipment reaches on the next slot, have to pay INR 14,499/- for the same Canvas HD A116 smartphone.
At last we have decided to share another sparkling offer from Snapdeal.com with those pre-booking buyers that for your long wait & patience as a gesture to thank you; the Company is also giving a carry case worth INR 700/- absolutely free of cost.
Check out Full specifications of Micromax Canvas HD, and Micromax Canvas HD Review