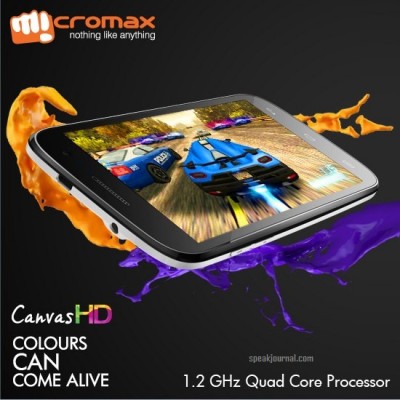 [sch i="itemReviewed" c="Micromax Canvas A116 HD"] is a new heart throb of Mobile lovers and it has been there for a fortnight now. And we are getting mixed reactions from the users; some of the users have already started saying that this mobile set is 'out of the world' and there are some others who think it is a cheap "Copy of another China handset". So what we are going to do is giving this 'new baby' at least one hard time and check in reality what it has to offer to its owners.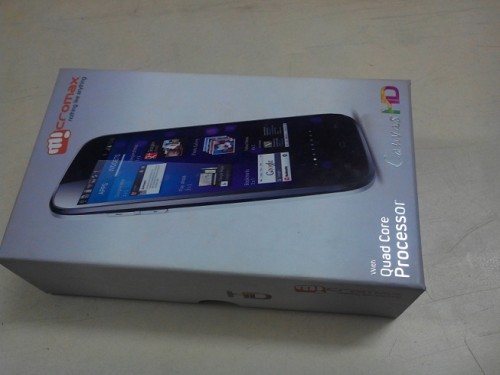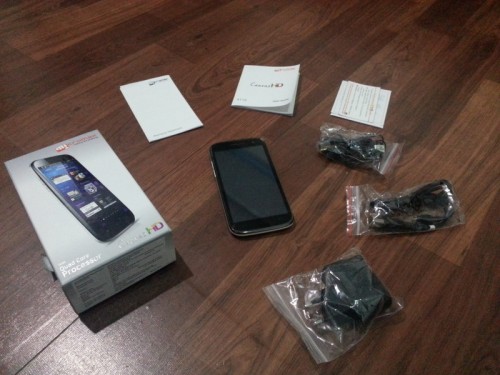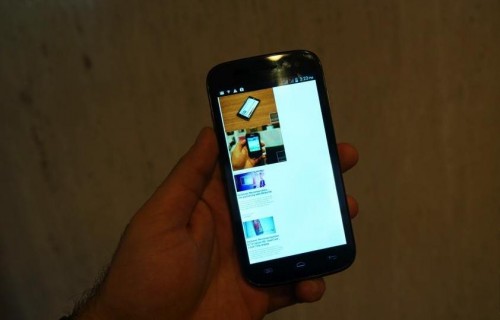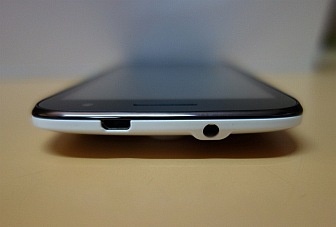 First of all we all know that A116 is an Android based handset having Jelly Bean 4.1 factory installed & can be updated to Jelly Bean 4.2 in future (that is what company said). What's surprising is that, it has a 'Quad-core Cortex-A7' Processor clocked at 1.2 Ghz, this is achieved by putting "Mediatek MT6589" chipset inside which is a low end Quad-core chipset, unlike big brands, like Samsung, HTC, Sony, etc, who use Quad-core Qualcomm Snapdragon processors to boost their high end handsets. Anyways, this MT6589 chipset is quite capable of taking care of the performance & features which this handset is offering. We found it really not score bad either during benchmark tests in contrast to Samsung Galaxy Grand mobile phone.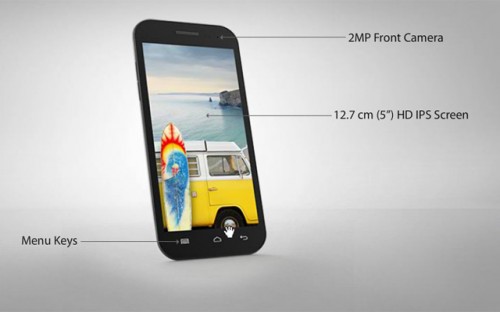 Some of you are crying out foul for not giving a 'Corning Gorilla Glass' feature in this set but you will be assured to hear that it has "Layer Protect" covering which is something similar to Gorilla Glass found in higher end handset of HTC, Samsung, Nokia etc. It is a "Hard & Tough Glass" protector shield, does the similar job and protects the screen from regular scratches or minor scratches. The build quality is good and we will give Micromax a solid grade in this case, they have not compromised with the plastic material they have put in A116. Remember this is a big handset with the dimension of 144 x 74 x 10.7 mm (5.67 x 2.91 x 0.42 in) with a large screen size of 5.0 inches (~294 ppi pixel density) having 720 x 1280 HD IPS Capacitive touchscreen LCD. It is pretty bright, nice contrast, big eye catchy with 16 Million colors display screen. This Budget phone can stand with other big brothers like Samsung S3 and HTC One X. The Glossy back panel design resembles the back panel design of HTC One X and for its big sturdier build it may not fit in a small hand. The colors are eye soothing & vivid, black is very much deep. The touch is smooth, fast and extremely responsive with impressive viewing angles. A116 HD 720p IPS display also impresses us in outdoor bright environment. This baby will give you a lot of joy & happiness while playing HD games or simply watching Full HD 1080p videos on its 5 inches Crisp display screen.

Micromax has really done a lot of homework and taken a lot of care & headwork with this one by wadding the A116 with the 720p HD IPS Touchscreen LCD, a Mediatek chipset based Quad-core  1.2 Ghz CPU, a  PowerVR SGX544 GPU, 1 GB of RAM, an 8 Mega Pixel rear camera capable of Full HD shooting with LED flash, a decent 2.1 Mega Pixel front camera for Video Calling or for Skype chat and a 2000 mAh battery to serve you more. It also has a Micro SD card slot upto 32 GB support. We cannot deny the fact that these specs & features really put Micromax in front with other major companies, who are really feeling the combat hit these days. The previous model A110 also offered an 8 Mega Pixel camera but A116 HD's 8 Mega Pixel camera has something different to offer. The camera Autofocus option is much better than the previous model, clear-crisp picture and in focus, object/subject stands out amazingly well from its background. Touch focus and face detection capability of this camera make this device's usability more appreciable. The 1080p HD video is clear, clean no haziness and most importantly minimum lag. The overall camera experience is great and at the end of the day, you will be satisfied with the captured memories.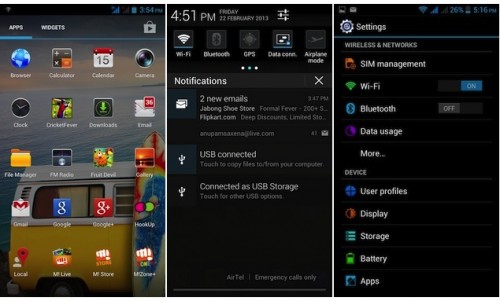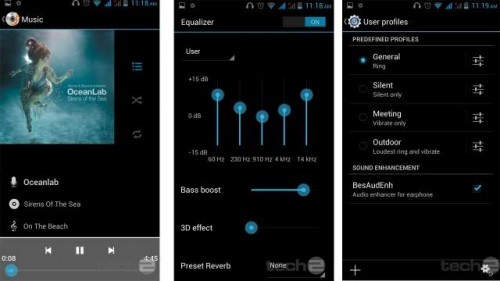 Launching a Quad-Core powered handset in the price range of INR 13,999, Micromax has really leaped with A116 where other Giants cannot even think of launching Quad-Core based handset at this price. Samsung has launched Galaxy Grand with a dual SIM option, Android Jelly Bean 4.1 OS, 5 inch WVGA screen and most importantly lagging with a Dual-Core CPU. The price of this new Sam handset is INR 21,500/- which is very high if you compare the specs & features with A116. There is a big difference you will find out while using it daily, the performance is really great when using high level CPU hungry applications and multitasking. The hardware on A116 device is handsomely capable of running extremely CPU and GPU intensive HD games. The only drawback we faced while trying to load big memory occupying games is lack of storage space due to its 1.7 GB of free usable storage out of 4 GB internal flash storage, which truly disappoints us. This beautiful feature loaded device surely needs at least 8 GB of user flash storage.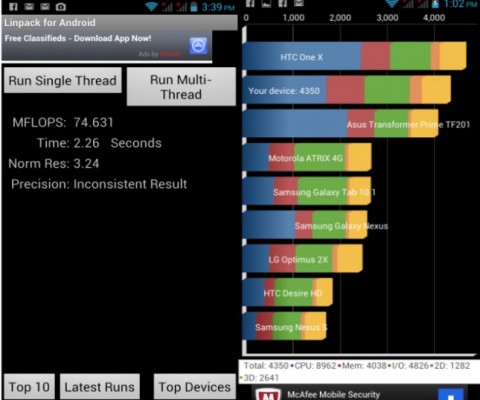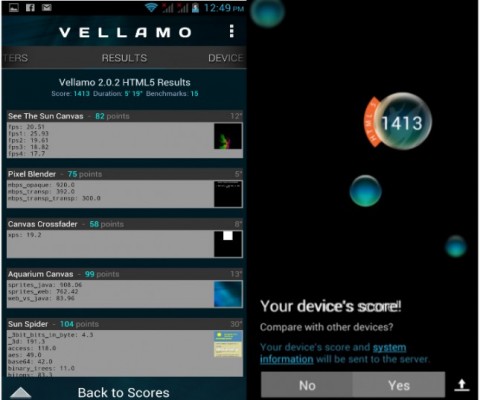 Micromax Canvas HD comes with dual sim, dual standby feature. A116 has 3G service active on SIM1 and GSM service active on SIM2 at the same time. So if you are interested in making 3G cellular Video call then you have to choose SIM1. This device bands with all carriers in India and can work with other International carriers like T-mobile in the US & UK, Vodafone in Australia, Bell in Canada etc. The network signal strength is good and consistent. We found no network connectivity issues using it here in India with voice and data services. There was no issue with the microphones and speakers; audio was distorted while talking under basement where network strength was low. The Accelerometer sensor works well on Canvas HD A116 while using the map over A-GPS; unlike its predecessor Canvas A110 which had a lot of issues regarding this.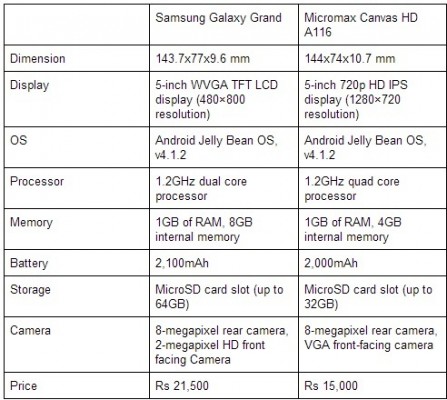 The web pages load really fast over Wi-Fi and 3G network. There is no lag while zooming in or out, using pinch-to-zoom texture. We have used stock HTML5 browser and our experience of watching HD streaming video on YouTube was awesome. Additionally, in terms of usability it competes with other top ends smart phones very well and it has factory installed apps like Facebook, twitter, IMs, email etc. Micromax also included some of its own apps like M! Store, M! Zone, M! Live, M! Buddy and a few 'try & buy 'games. A116 also comes with FM radio which offers FM radio recording feature. This device features Google play store as well from where you can download lots of apps and games according to your preference.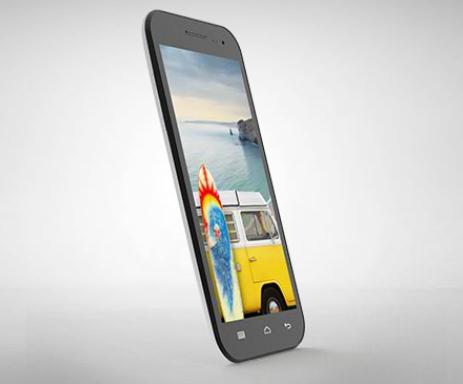 The Battery of 2000 mAh on A116 is just a little bit larger than previous Canvas 2 A110 but thanks to its Mediatek MT6589 chipset, it lasts much longer than its predecessor. This HD device will run full day long with medium usage, even with both SIM cards in it. A116 will generously give continuous talk time of about 6 hrs. over GSM network and 2.5 hrs. over 3G network. It takes 1hrs. to fully charge the battery .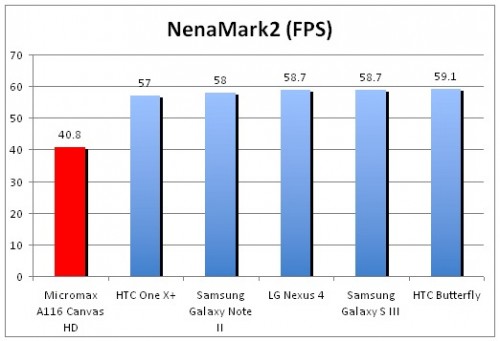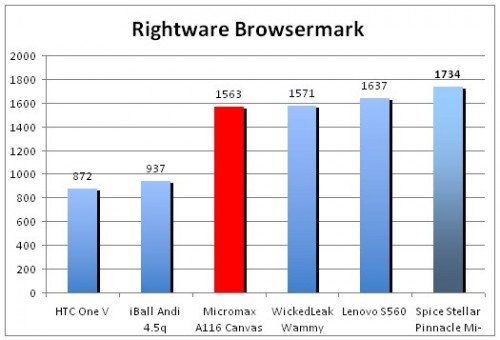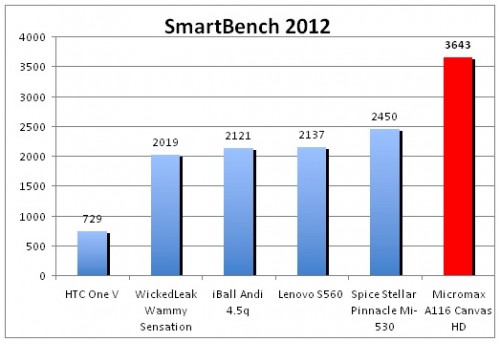 This Micromax phone is indeed a value for money proportion, while obviously it cannot compete with some high end Android devices available in the market worth twice or more than A116. Their hardware specifications, camera, display are far better than A116 but in this price tag, it offers all the best deals that other companies fail to give. We have also heard some people crying out "this is not a reliable phone only a cheap China phone"; well, to answer them – iPhone is also manufactured in China and not only Apple; HTC, Samsung, LG, Sony, all of them are now a days manufacture or get their chipsets, display, battery and other hardware components from China to reduce manufacturing cost. Overall, Micromax A116 Canvas HD is a good performer and one of the best Android budget smart phone available in the market till date.
Review Rating : [sch i="reviewRating" c="4″]/5
Review By [sch i="author" c="Subhrajit Chakraborty"].
[Disclaimer: Micromax A116 Canvas HD review is written based on inputs from various sources.]