The super hit Mass Effect game series is now up in a new packaging, a premium foil box with exclusive artwork. Mass Effect Trilogy i.e. Mass Effect 1, 2, 3 – all will be packed in a single bundle package costing $59.99 USD for PC, XBOX 360 and PlayStation 3. Mass Effect Trilogy will be released i.e. available for sale starting 6th November, 2012 for PC and Xbox. November 7 will be observed as N7 day for the celebration of worldwide success of Mass Effect Franchise. To celebrate N7 day, all fans can just log onto masseffect.com for updates, announcements, online and live events. For PlayStation 3, the bundle pack will come at a later date. With this bundle edition, PS 3, for the first time, will have Mass Effect original game. It'll also be available as digital download on PSN network.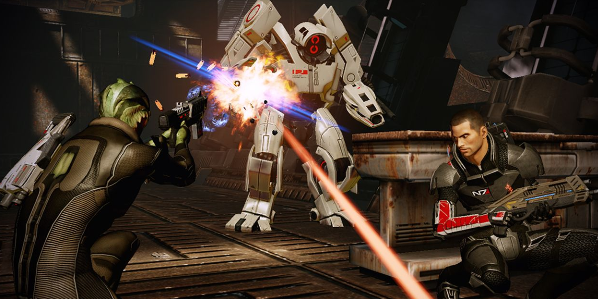 In The Mass Effect trilogy, witness the beginning, the rise of gallant Commander Shepard from Alliance Marine and how he becomes the galaxy's most fine and elite soldier – How he can lead an all-out fierce galactic war against old ancient fierce destructive alien race known as the Reapers. Amazing storytelling, stunning actions, full engagement as gamers decide the fate of their brave soldier, and how the game progresses over. With powerful weapons, true-to-heart and patriotic soldiers, you'll have to lead it, you'll have to save the world, beat your enemy and claim your title of rights.
In the Video Game History, Mass Effect franchise is a great mark of achievement. It is one of the most critically acclaimed game and has won not only several awards but also the hearts of gamers globally.
Mass Effect 3 is to be released for the recently released Wii U console also. What is surprising here is that – No announcement is made whether Mass Effect Trilogy will be available for Nintendo Wii U or not. (This gives indication that the Trilogy won't be available for Wii U gamers.)
Other Notes: There is great news from Ubisoft too for PlayStation 3 gamers. Assassin's Creed Ezio Trilogy will also be launched on November 14 for $39.99 USD. This trilogy bundle pack will contain Assassin's Creed 2, Assassin's Creed Brotherhood and Assassin's Creed Revelations. Assassin's Creed 2 DLC pack including Bonfire of the Vanities and Battle of Forli will also be in it. Note: This Assassin's Creed Ezio Trilogy is PS 3-exclusive. Note that this trilogy doesn't contain Assassin's Creed III(3).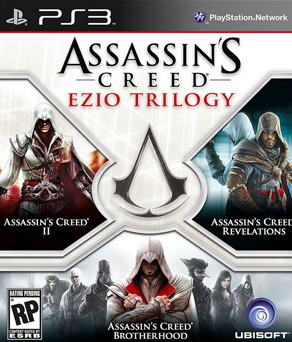 Recent Reports also say that Sony plans to keep PS 3 alive and well-worthy until 2015 which means that PS 4 launch might be further delayed and may not appear even in 2014. Furthermore, Sony had recently launched new slim and compact version of PlayStation 3 which adds to their intention to keep PS3 console running for few more years. This may not be exciting for such gamers who are eagerly waiting for the release of PlayStation 4. Lets see when Microsoft plans to release xbox 720.
Let us know how excited are you about these games. Are you going to buy Mass effect Trilogy game ?