I own Samsung Galaxy S2 and it is just the phone I need. It has power, performance, beauty, buzz – everything that I want from a phone. I don't care about the not so premium feel of the build quality that other people complain about. I love my smartphone and it helps me in a number of ways in my work and entertainment. In this article, I'm listing all those apps that I have installed on my Samsung Galaxy S2 Android phone.
My favorite Android Apps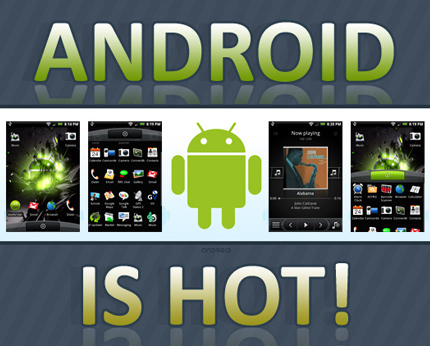 1. Opera Mobile and Opera Mini – These are great browsers. Opera Mini is great for slow network connection. I use Opera Mobile when certain websites don't work well on the stock android browser.
2. Mozilla Firefox – I installed it to sync my desktop browsing activity with my mobile since I use Mozilla Firefox primarily on my desktop computer but I am little disappointed with the android version of Mozilla Firefox as I don't get the feel, smoothness, speed and power compared to the desktop version.
3. Dolphin Browser – I rarely use it but have installed to try any such website in this which doesn't work on other android browsers. You get it that I am a power web user and I want all options available to reach web.
4. Google Chrome – Other browsers alternative and is very good.
3. Fring – A good All in One application to stay active on multiple IM clients simultaneously. Further, its video-calling and voice-calling feature work great.
4. Facebook – A must have application for Android phone to stay on alive and merry on the social networking website.
5. WiFi File Explorer – To access files on my phone via my pc using browser over wifi (normal wifi or wifi thethered hotspot).
6. SoundHound Premium version – To identify any song playing around me. Also to discover songs sung by strangers especially Indian girls ;)
7. Brightest Flashlight Free – To use mobile camera flash as lighting solution.
8. Dictionary of Dictionary.com – I have also installed its widget on the home screen so that I could learn one new word daily.
9. ezPDF Reader – A very handy application for reading ebooks on mobile.
10. Ringtone Maker Pro – A very handy app for cutting section of songs into ringtones.
11. Droidwall – I have rooted my Samsung galaxy s2 because this app works on rooted phones only. Via this app, I can restrict internet access to a particular program so I use this app to disable advertisement in apps and games.
12. Go SMS Pro – Much better app that the stock sms app. This is my main sms handling application.
13. Crowdcall – An app to allow free calling to over 40 countries including India on phone lines rather than voip. But on call, there is a 2 second lag between the voice of the parties.
14. Picsay Pro – A very easy and useful application for quick photo editing.
15. Swiftkey – It is a very good keyboard input tool. It has awesome learning capabilities and its prediction are most of the times nearly accurate.
16. Paper camera – Good camera application for producing awesome pictures in various gradient and styles showing live preview of those shots.
17. Games – Temple Run, Fruit Ninja, Ninjump, Racing Moto, Chess – These are the few games that I have installed on my phone and I play often. To read about them – Read Addictive Android Games.
A few more apps are installed on my phone but I don't want to name those here. I can tell you in private ;) You can also share your list of favorite android apps in the comments below.