LG's this year flagship G2 is officially launched in India at MRP of Rs.41,500. This mighty android smartphone from LG packs within the latest Qualcomm Snapdragon chipset and 2GB RAM which provide more than enough horsepower to meet demands of modern apps. Comes with 13 megapixel camera with OIS, 5.2-inches full-HD display, LG G2 sports most of the software features similar to that of Samsung Galaxy S4. The phone's design is peculiar as the power key and volume up/down keys are located at the rear of the device below camera lens. While the recently launched The market price (MOP), however, is about 1000 bucks less i.e. Rs.40,490. The launch price of LG G2 32GB version is 3000 bucks costlier than the 16gb model, i.e. at Rs. 44,500 whereas the market price is about Rs. 43,500. It's available in black and white colors. You can check out its LG G2 price in India on online stores.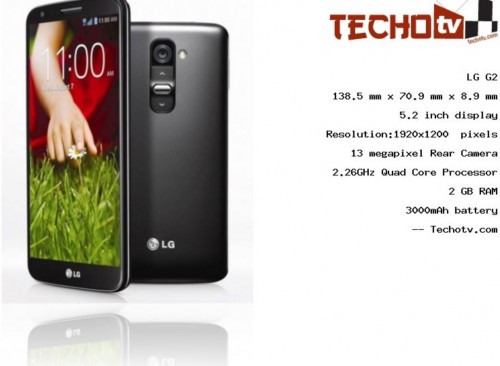 The road to Indian market penetration is going to be difficult for LG. At the launch even, LG stated that it aims to load 10% of Indian smartphone market on its bandwagon and it has earmarked 500 crore rupees for marketing and retail channel expansion. With this, it seems that the company is now seriously considering Indian market and will try to enforce competition with Samsung, which is now omnipresent, omni-obvious choice when it comes to smartphone purchasing.
LG G2 comes with Android 4.2.2 out of box, whereas the recently launched Galaxy Note 3 comes with Android 4.3. This shows that Samsung is still one step ahead of the rest in field of software. In fact, Sony Xperia Z1 has also been launched recently with Android 4.2.2 out of box. After-sales support, regular firmware update, etc are some of the prime concerns LG Mobile India should be focused on if it wants to win loyal customers.