Samsung may be worldwide leader in smartphone market, but it certainly is not leader in low-cost android phones, especially in price-sensitive market like India, where companies like Micromax, Lava, Karbonn and few others are trying to cap the low-cost smartphone market with their budget phones. What is strategic here is that we keep getting new releases from these companies. They roll out new models with minor variation from their previous release in a slightly changed design. Maybe, this helps them keep the market, press coverage, and the media moving or atleast, helping in their favor. What's more interesting is the dual-sim offering, which makes the lineup more attractive and appealing even to those with deep pockets. Anyways, lets talk about the new Lava Xolo A800 dual-sim android smartphone launched.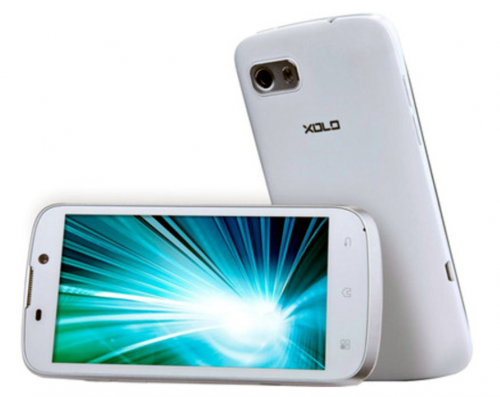 Specifications of Lava Xolo A800
Dual-sim (3G available on 1 sim only, 2nd sim will have 2G features) android phone. Most of the phones from Micromax, Lava, Karbonn feature dual-sim functionality with 3G support on 1  sim as have been the trend in India.
4.5 inch qHD IPS display with resolution of 960*540. This resolution is not common and this is something between 720p HD display and 800*480 display. Presence of IPS technology makes it more bright and viewable from varying angles.
It has thickness of 10.5mm.
1GHz dual-core MediaTek MT6577 processor with PowerVR SGX 531 gpu. Another peculiar features expected on most of the devices falling in similar category and price range is the presence of MediaTek processor instead of a more promising Snapdragon unit.
512 mb RAM
4 GB of internal storage (although, user available storage will be about 1 or 1.5 GB less i.e. will be about 2.5 or 3GB)
Support for extendable micro-sd card of upto 32GB.
Android 4.0 – Ice Cream Sandwich.. Currently, all these new phones from Indian companies come with ICS on board. We'll have to wait for low-cost dual-sim Jelly Bean android phones for now.
8 megapixel camera with BSI sensor( backside illumination feature), autofocus and led flash for photography needs. Indian consumers do care and compare camera quality with other phones.
VGA front camera (0.3 megapixel). Indian customers are fond of front camera functionality even if they don't use 3G based cellular video calling.
WiFi, Bluetooth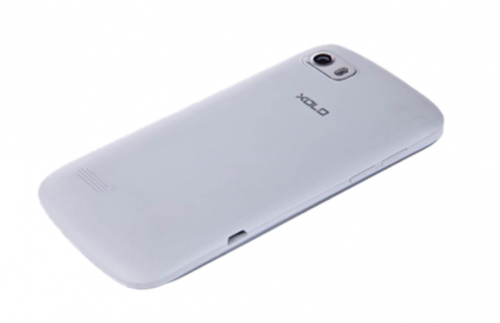 Price of Lava Xolo A800
It is available for sale from online retailers as well as from your local market. You can buy Lava Xolo A800 at price of Rs.11,999 and it comes bundled with 8 GB micro-sd card also. Well, at this price range, it seems fair deal i.e. reasonable buy because you're getting dual-sim functionality, dual-core processor, 512mb of RAM, 4GB internal storage, 8mp camera, front camera, android 4.0 – all in a single package at reasonable price. You may even get it at cheaper price sooner online as well as in retail market.. Share your opinion in comment below. If you're confused between two handsets, feel free to comment below and we'll help you make your phone buying decision.