Are you looking to boost up your practice and preparation for the upcoming civil judge examination, apo exam, various states pcs j competition? You're at the right place. We have the information you seek. Judiciary Test app is the only app that provides all this for free. Read ahead if you're a .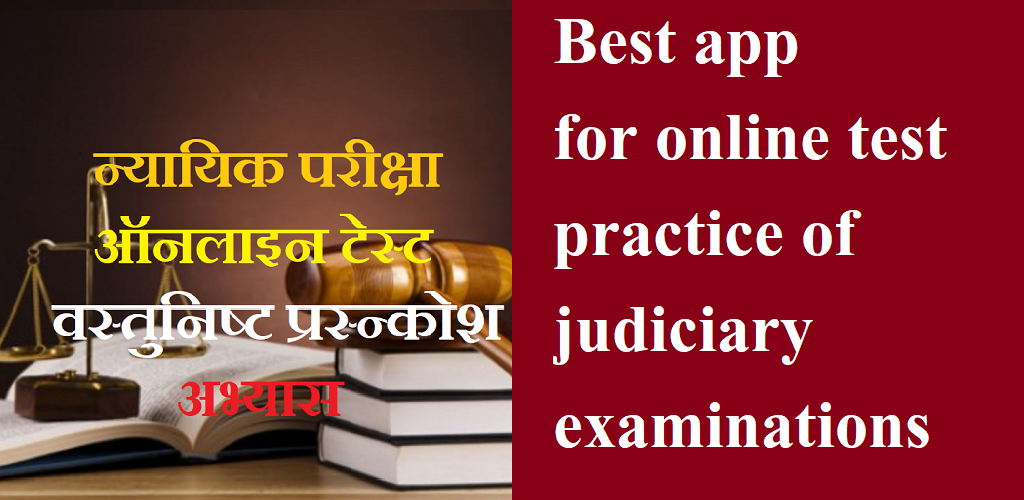 What is Judiciary Test App?
An android app for law students, lawyers seeking governmental jobs of APO, Judge, other judicial services exams, to easily practice, learn, and take online test of objective multiple choices questions asked in preliminary stage (pre-exam).
With books, doing practice of mcq is difficult. Furthermore, you can't start practice anywhere. However with mobile app, you can easily start anywhere anytime, so your preparation never stops.
Unlimited number of questions, each categorized into topics and subjects, further divided into sets of small quanity of objective multiple choice questions in Hindi.
Questions are selected from previous year question papers held in judiciary exams of various states like Bihar, UP, MP, Delhi, Jharkhand, Chhatisgarh, Haryana, Uttarakhand, Rajasthan, etc.
Currently available in Hindi. Take unlimited number of test series for free
MCQ question sets are updated daily in the app
Time tracking feature is there to track status, speed and progress of your judiciary preparations.
Developer is active and so new features are constantly updated.
How to prepare for Civil Judge, APO, other judiciary preliminary exams:
Sign in the app.
Tap on any of the given question sets.
Choose your answer for each questions presented.
See Result at the end.
Practise at least 2 question sets daily.
.