In the current 'Work from Home' scenario and worldwide lockdown constraints, data usage has increased at phenomenal rate, such that even tech giants providing video service like YouTube, Netflix, etc have reduced default video playback quality to manage network traffic. In India, telecom operators have come forward, especially, Jio, by decreasing the cost of 4G data topup voucher, as they know, 4G data is the main internet pipeline in India, unlike other countries where broadband penetration is massive.
Daily data cap of 1-2gb mobile data is not sufficient in the current scenario and thus many users have to buy additional data topup/addon voucher. Jio has made these vouchers at affordable cost :
Rs11 for 800mb data and 75 iuc non-jio minutes
Rs21 for 2GB data 200 iuc non-jio minutes
Rs.51 for 6GB, 500 iuc minutes and likewise Rs101 for 12GB, 1000 iuc minutes
But before you go on to recharge any of the above-mentioned packs, follow my advise below to get the best value. Also this is further proof of my article on how you can recharge any jio pack from jio talktime balance
How to Recharge Jio 4G data voucher from main balance and get Double data benefit:
Recharge with Rs.10,20,30,40,50 normal topup voucher from any recharge service provider be it myjio app(preferred), paytm, amazon, freecharge, etc. If you already have Jio main balance, you can jump to the next step.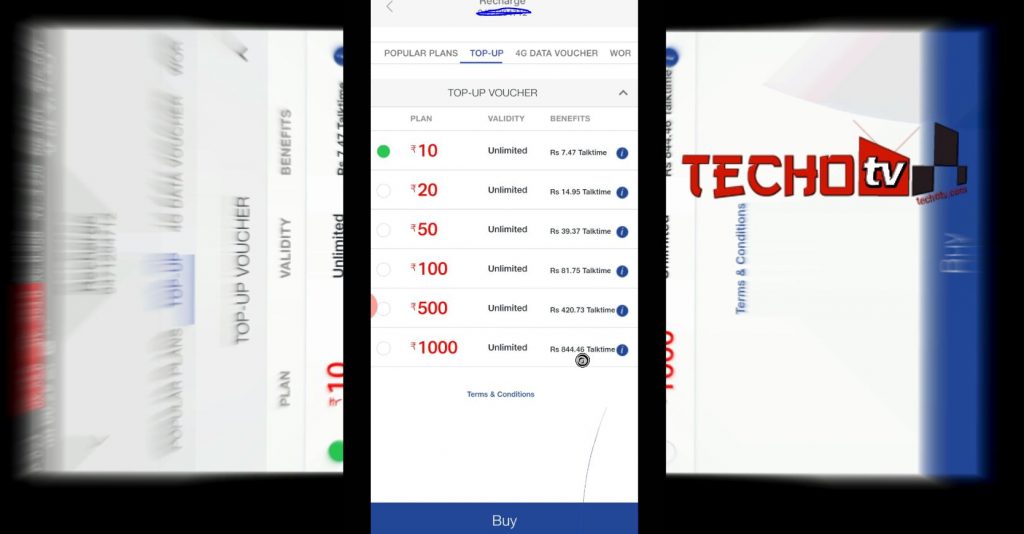 You'll get approx 70%-80% of the amount as main balance on your Jio number. And in 10 minutes of successful recharge, you'll also get free 4G data voucher per 10rs cost of the recharge. For example, if you recharged with 10rs, you'll get approx 7rs as main balance and 1gb data voucher, for 20rs recharge, approx 15rs as main balance and 2gb data, for 50rs recharge, approx 39 as Jio talktime and 5gb data voucher (Thanks to Jio promise of providing additional data voucher for free, because they started charging for Jio-to-non jio calls).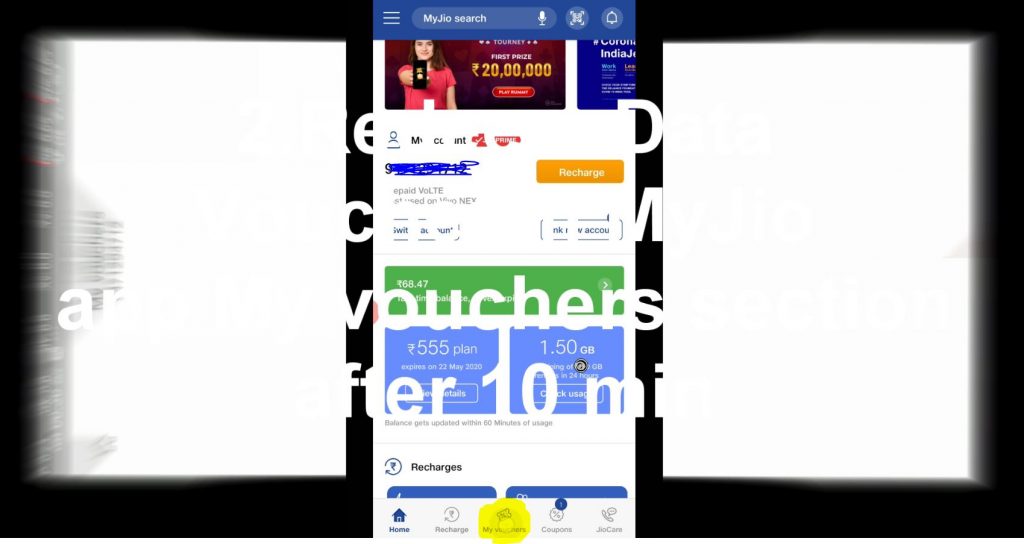 Go to MyJio app, login with your Jio mobile number sim. Tap on My Vouchers button at the bottom of the app. You'll see the free data vouchers credited. Tap on it to redeem.(Sometimes, it takes 10-15 minutes for the vouchers to appear in my vouchers section)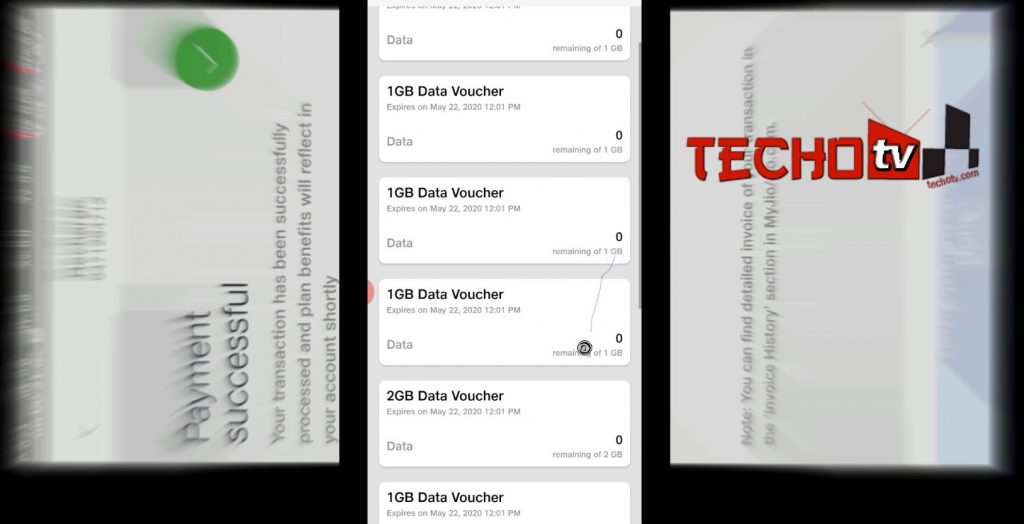 As said in the second step, you also have main balance. Now tap on recharge button in myjio app, then tap on 4G Data voucher, select any topup 4g data addon of price below your available main balance.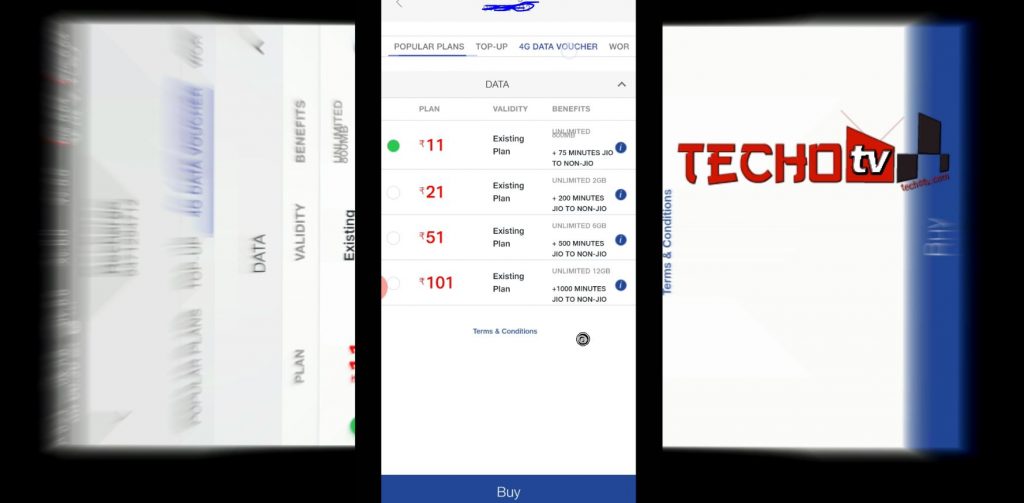 You'll get option to use your main balance to pay for the said recharge. (

Note: the selected recharge cost should be less than total available talktime/main balance on your jio number

).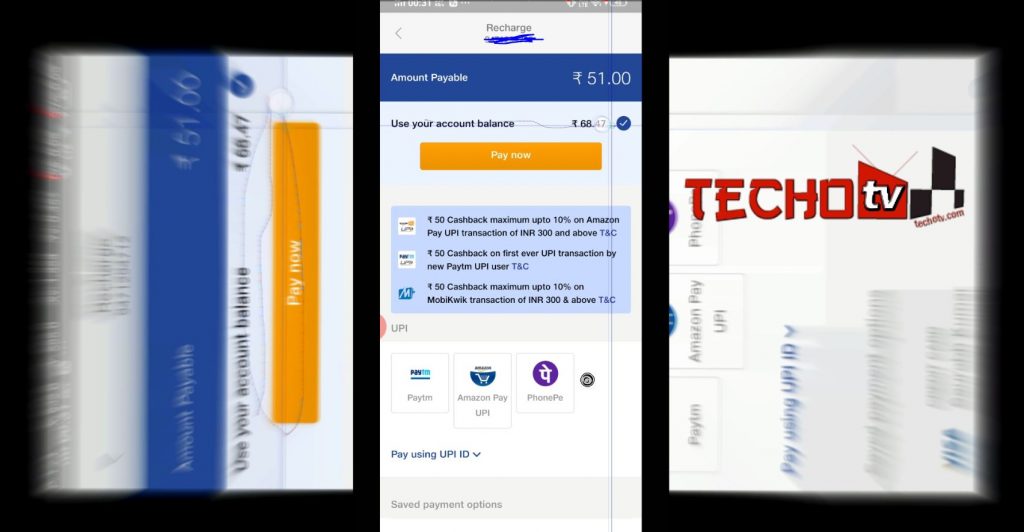 Even before the current scenario, when Jio 4g data topup plan was costly, I used to directly recharge my Jio number with normal topup amount to get 4g addon data and main balance, thus I had accumulated high balance talktime. Now, with lowered data topup voucher cost, I used all my balance to recharge these packs and get further data. Finally, a worthy use for talktime balance (Most of my friends use Jio, so non-jio minutes usually lapse and I am primarily internet-focused-user).
If you face any difficulty, put it in comments and I'll certainly reply.