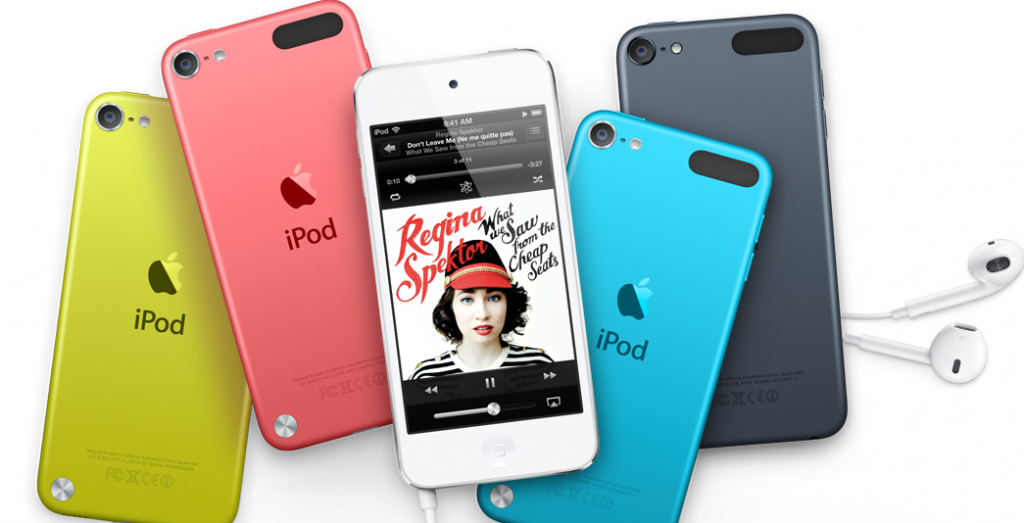 It not just iPhone 5 that Apple launched of late. They launched fifth generation iPod Touch also. The new iPod touch is a worthy upgrade in its look, design, hardware as well as software. It is just 6 mm thick and weighs about 88 grams only. It feels great in hand.If its beauty is not enough for you, let us get you acquainted with its specification. iPod Touch 5th generation is powered by dual core A5 processor and graphics chip which delivers 2x higher processing speed and 7x faster graphics than the fourth generation iPod Touch. Not only processing and graphics capabilities have improved, but also the display as the screen is now gorgeous 4 inch Retina display. The display is similar to that of newly launched iPhone 5 as it is of in-cell touch type with resolution of 1136*640. On this improved display, you can just take entertainment to the same level you'll achieve on iPhone 5 because display quality is something Apple takes great care of in its devices. Dual band wifi and bluetooth support for hi-speed connectivity options. The new lightning connector for connecting docks and other accessories. And with such enhancements, you can expect improved camera. iSight camera of 5 megapixel supporting Full HD 1080p video recording with LED flash makes taking pictures easier, richer and more worthwhile. You can also take snaps in panoramic mode. Also, it contains color-matched wrist strap which can be used while operating iPod Touch. And did I mention that it contains 1.2 megapixel front camera as well which is 720p HD camera similar to that present in new iPhone 5.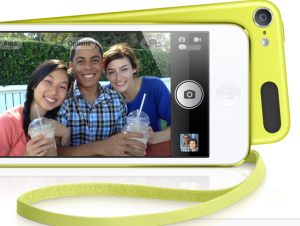 iOS 6, the same os which is on iPhone 5, is there on iPod touch 5th Generation which adds several new features like airplay mirroring, shared photostreams via icloud, imessage, etc. Also, it includes Siri to respond to your queries and to do things for you including the ability to update Facebook. Yeah, finally, Siri made it on iPod Touch as well. But there is no cellular connectivity in iPod touch so you need to use wifi to use such features which are dependent on internet connectivity. The exclusive AirPlay mirroring on iPod Touch 5th gen allows you to stream photos, videos, music or play games on your big LCD or LED or Plasma TV.
iPod Touch also comes with new earphones dubbed as EarPods. Apple claims that they have made thorough research in its design to make it universally compatible and fit with different ear shapes, size and form. Indeed, it causes less fatigue to ears even when it is inside for hours. It has volume control on the cord and the microphone as well like the previous generation of earphones. The bass quality and mid-range has improved when it comes to acoustic performance of Apple EarPods. It is not the best but a worthy upgrade from the previous Apple stock earphones.

Buy, Order iPod Touch 5th gen, Price and Availability
iPod Touch fifth generation is available in several colors as pink, yellow, blue, white & silver, black & slate but these colors are just in the back side whereas the front is plain white. Preorders for this device start from 14th September on online Apple store i.e. on apple.com . General availability will be from October in online store as well as in retail stores.
Price of 32 GB iPod Touch 5th Gen – $299 (US)
Price of 64 GB iPod Touch fifth generation – $399.