If android has given rise to lots of amazing smartphones, windows 8 will give rise to lots of exciting tablets. In the tablet segment, Android has failed. People who've used iPad, never want to use Android based tablets. To them, iPad provides a greater experience. But they have high hopes from windows 8 because they including the author of this article, think that windows 8 tablets are going to provide users with healthy choices. No gadget is worthy without powerful hardware. We all know that most of our laptops, desktops, ultrabooks are powered by Intel chips. Intel has geared up to power our next windows 8 tablets as well. They've launched Intel Atom Processor Z2760 for windows 8 tablets. This processor was formerly called 'Clover Trail'.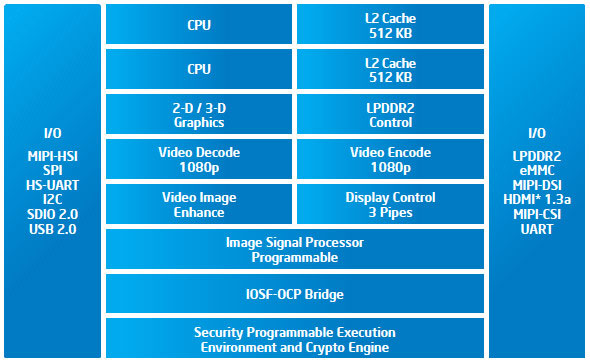 Features of Intel Atom Processor Z2760 :
It is a dual core processor with clock speed of upto 1.80 GHz.
It supports Intel Burst Technology which allows to processor to adjust its performance capabilities based on demand. This makes it more efficient and this'll also help in saving battery.
Intel Hyper-Threading Technology is built in to process two instructions thread in parallel so as to allow higher performance with applications supporting multi-threading.
System On Chip (SoC) Process Technology – With this, it utilizes 32nm process technology with second-generation high-k metal gate transistors.
Intel Graphics Media Accelerator – This is integrated graphics with frequency speed of 533 MHz supporting hardware acceleration features and encoding/decoding of 1080p Full HD videos.
Camera and Image Signal Processor – Integrated ISP with support for a primary HD camera (up to 8MP) and secondary camera (up to 2.1MP)
Integrated Memory Controller and LPDDR2 Support – The memory channel integrated in this chip offers 32-bit dual channel capabilities offering faster read/write speed enhanced with pre-fetching algorithms, low latency and high memory bandwidth. The Intel Atom Processor Z2760 includes support for LPDDR2, 800 MT/s data rates, up to 2 GB RAM.
Other features include support for various types of sensors, secure boot, external display, etc.
Features of windows 8 tablets on Intel Atom Processor Z2760
Windows 8 tablets built on Intel Atom Processor Z2760 could be as thin as 8.5 mm and weight as less as 11/2 pounds which means that these tablets could be similar to windows RT tablets in design and portability. The above mentioned features of Intel Atom Processor Z2760 makes a lot of things clear as what could be the possible specification of windows 8 tablets powered by Intel Atom Processor.
Maximum RAM of 2 GB.
NFC, 3G, 4G LTE Support.
Maximum of 8 mega pixel for rear camera and 2.1 mega pixel for front camera. (So, don't expect 13 megapixel cameras here).
Light weight and sleek design.
Full fledged windows 8 including support for traditional desktop mode (not windows RT).
Tablet convertibles.
Powerful than windows RT tablets and at the same time offering portability features like RT tablets.
Battery backup of about 10 hours or 3 weeks of standby time (This may vary based on the actual specification of tablet).
Most of these tablets have resolution of 1,366 x 768. (Less chances of 1080p resolution).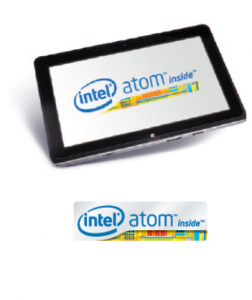 If you're getting a tablet which is equipped with this Intel Atom Processor Z2760, assume specifications similar to what is mentioned above. I hope this article solves a great deal of confusion related to windows 8 tablets specifications and types (In fact, by writing articles of this type, I want to streamline my own confusion to a straight conclusion so that I could categorize all tablets choices in neat and precise columns rather than being vague). Unfortunately as of now, we, consumers, can not assemble parts to make custom tablets like we assemble parts to make desktop computers powered by specs of our choice. So, we'd have to depend on hardware manufacturers, companies like Samsung, Dell, Sony, ZTE, Asus, Acer, Toshiba, Lenovo, to take advantage of Intel architecture to build some of the awesome and powerful windows 8 tablets.