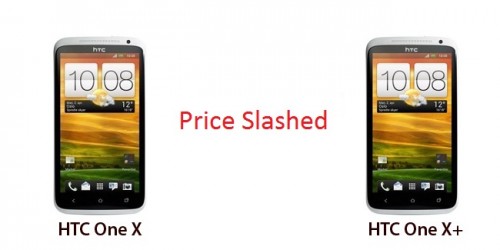 HTC, after rolling out their flagship stunning beauty the lethal HTC One aggressively priced at Rs. 42,900/- INR for the Indian admires few days back, now declared a price cut for its previous One X and the One X+ smartphones. As of now, the much awaited HTC One is neither available in the open market nor optionally out there on any Indian popular e-store for instant buy, but, for some of the over whelming enthusiastic we want to share, few of those e-stores are taking pre-orders these days. As we have inputs from many sources & retailers, the new unleashed beast from the HTC house will be hitting the general market by the end of this month, April 2013. The market speculators are assuming for this time being HTC has strategically cut the prices of its One X & One X+ to sell both of these units as much as possible.
The HTC One X 16GB model which was released in India in April last year with a price tag of Rs. 32,000/-INR has received near Rs. 6000/- INR price slash and now available at Rs. 25,990/- INR. On other hand, relatively new the HTC One X+ smartphone (64GB version) that made its debut in November last year, now can be obtained for Rs. 29,500/- INR which was selling earlier for Rs. 38,500/- INR. Both of these two excellent hardware devices are now available in the market with new revised price tag.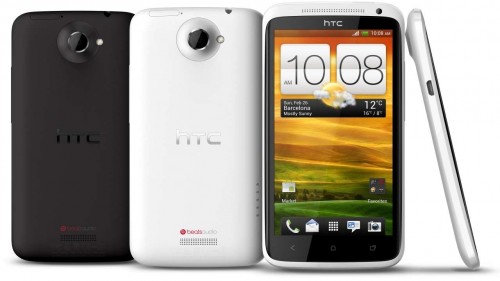 Spec-wise, HTC One X is an Android v4.0 Ice Cream Sandwich based smartphone that can be upgradeable to Android v4.1 Jelly Bean. This hardware sports a 4.7 inch Super IPS LCD2 Capacitive touchscreen display with resolution of 720 x 1280 pixels. It is powered by 1.5GHz Quad Core NVIDIA Tegra 3 processor and comes with 1GB of RAM. The phone does not offer any external expandable memory slot and comes with 16GB of internal storage to store user data. HTC One X has an 8 Megapixel camera at rear and 1.3 megapixel camera at front for video conference. This handset is capable of recording 1080p full HD videos @24fps with its rear camera and 720p videos with the front shooter. The handset feeds itself with its non-removable 1800mAh battery delivering 8 hours of talk time. It packs HTC Sense UI, Corning Gorilla Glass protection, NFC, Bluetooth, Wi-Fi, DLNA, TV-out (via MHL A/V link), FM radio and Beats audio sound enhancement which is a trademark audio output feature of HTC.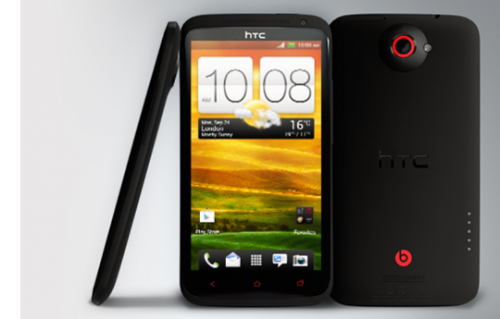 The other device, HTC One X+ has powerful 1.7GHz Quad Core NVIDIA Tegra 3 processor and 1GB of RAM. This model also features 4.7 inch Super LCD2 Capacitive touchscreen display with 720 x 1280 pixels resolution. The One X+ runs on Android v4.1 Jelly Bean out of the box and offers huge 64GB of internal storage that is not further expandable via external memory card.  It also sports an 8 Megapixel rear camera with the ability of 1080p full HD video recording @28fps and another 1.6 Megapixel camera at the front which is capable of 720p @30fps video recording. It has a big 2100mAh non-removable battery inside offering 6 hours of talk time and features HTC Sense UI v4+, Corning Gorilla Glass 2 protection, TV-out (via MHL A/V link), DLNA, 25GB free Dropbox storage for two years, NFC, Bluetooth, Wi-Fi, FM radio and Beats audio sound enhancement.
Previously, HTC has reduced the prices of its other Android smartphones such as HTC Desire V, Desire X, Desire C and the Explorer in the month of March this year. Now, the buyers who cannot afford to buy the latest upcoming model the HTC One for its sky-high price of Rs. 42,990/- INR, one of these two price-reduced HTC One X or HTC One X+ model could be viable options as both of these two smartphones possess great specs and features.