HTC One is not readily available everywhere yet, but certain online stores have managed to get stocks and have started selling. If you've been waiting to buy HTC One in India, here are some of the sales point from where you can buy: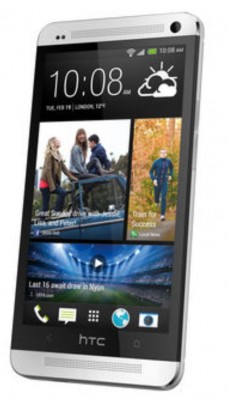 Infibeam is selling HTC One in both colors (black, silver) at price of Rs.42,990. But according to the latest press release issued by the company, buyers can apply coupon code 'MOBTAB5' at checkout to avail discount of Rs.1000. So, the final price for HTC One on Infibeam will be Rs.41,990. This is the cheapest deal online as per our information.
Saholic is selling HTC One at price of Rs.42,990 in both colors i.e. Black and Silver with 5 business days delivery guarantee. Of course, the delivery deadline will change depending upon your pin code (location). There is bundled offer of free back cover worth Rs.795 at Saholic.
Flipkart, the popular online retailer, is accepting pre-orders for HTC One at Rs.42,990 with expected release date of last week of May. There is no discount offer, but for customers with HDFC, ICICI and Citibank credit cards, there is Zero processing fee EMI offer valid for purchases by 31st May, 2013.
HTC One is also available on Ebay India. Some of the sellers are selling this product there, but most of them are selling imported unlocked HTC One from USA. Even one seller is there selling with HTC India manufacturer warranty but we've doubts on the same because the seller is new with not much history. Hence, unless you're sure of the seller on eBay, it's not safe to buy from there yet in my opinion.
You may even inquire from retail stores in local mobile market for HTC One availability. Some of the sellers might have procured limited stocks. This article may be outdated in future, but keep your eyes on this link for latest and best HTC One price as this link is updated daily.